Home
»
Disney Pixar
,
Disney Pixar CARS 3
,
Mattel Disney Pixar CARS
,
Mattel Disney Pixar Diecast CARS 3
Mattel Disney Pixar CARS 2 Diecast: CASE H Variants
CASE H is the last of the singles cases with an Ultimate Chase, Long Ge plus a regular Chase, Prince Wheeliam.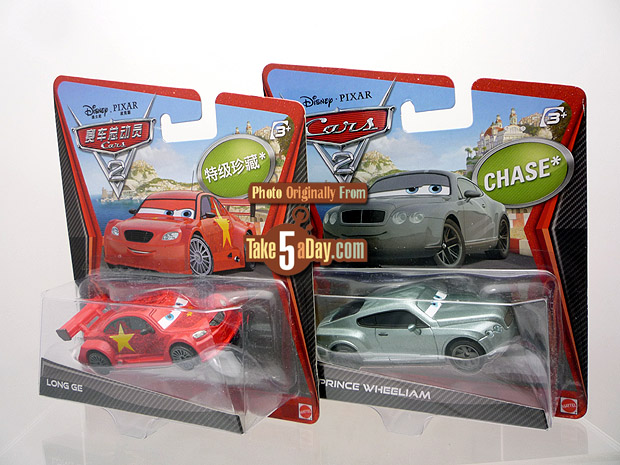 Both are very nice – great detailing on both and Prince Wheeliam is a heavy metal diecast. Prince Wheeliam is a unibody – that crease is just a design element.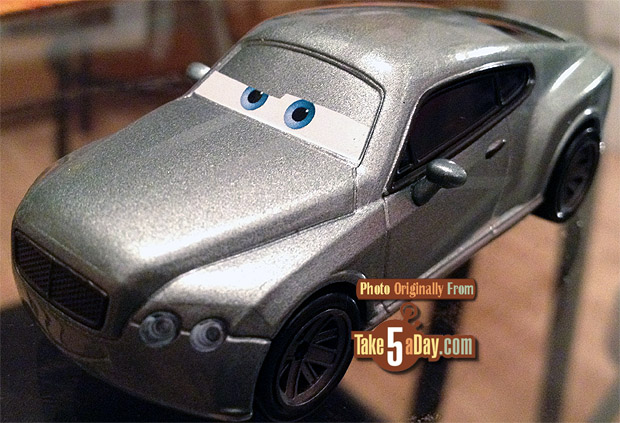 The case also comes with Bindo.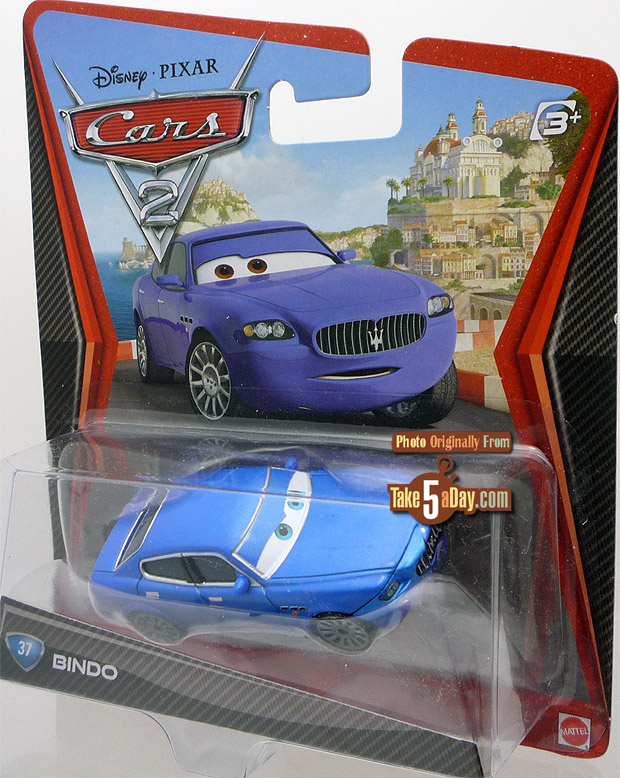 There is a twin version of CASE H – CASE V that has appeared at retail without the Ultimate Chase so you might be able to find Prince Wheeliam & Bindo on the pegs.
If you're a variant completist collector, there are other CARS singles releases to note.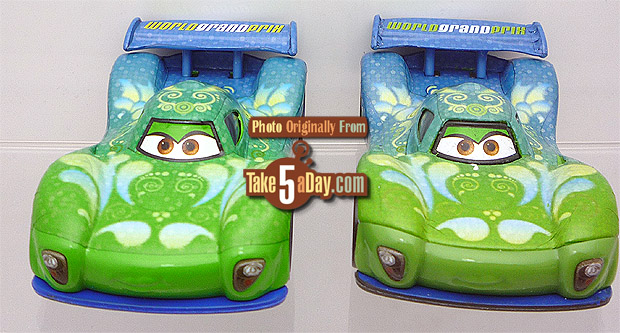 Carla is a unibody now, not readily apparent since the design sticker still ends at the lights – originally (right) to end where the 2-piece face starts – but now looks a little odd.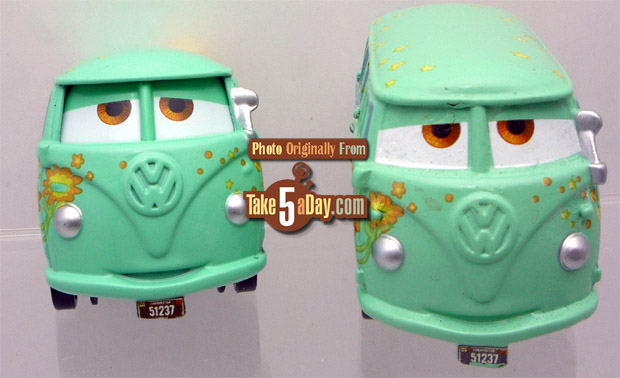 The new race Team Fillmore has the different eyes/windshield and the slightly darker license plate – plus it's obviously a newer mold – much sharper all around.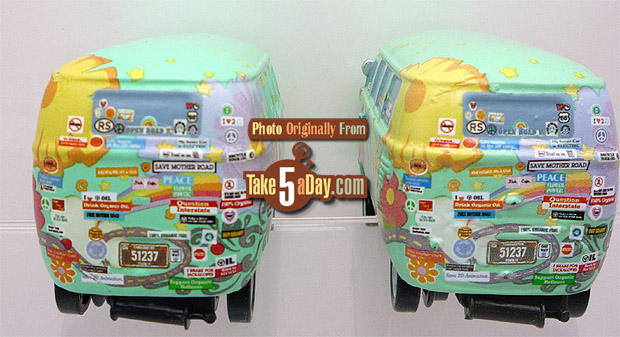 The back tailpipe is also a dark black versus a gray black.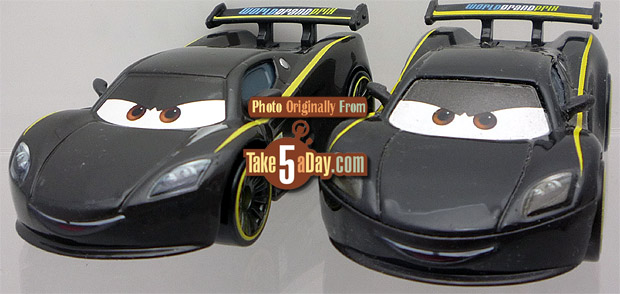 Lewis Hamilton is also a unibody now (old one on the right).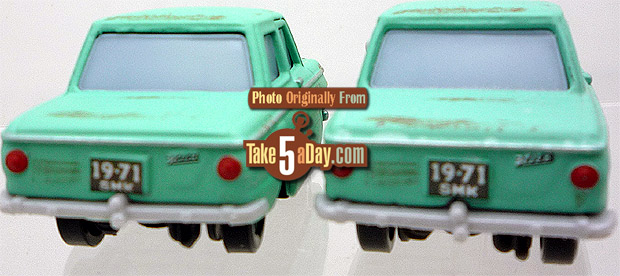 And if you want a reason to buy another Petrov, he has one minor variant design change … His "K167 sticker" to the right of the license plate is smaller and sharper but the bigger variant design change is on the base.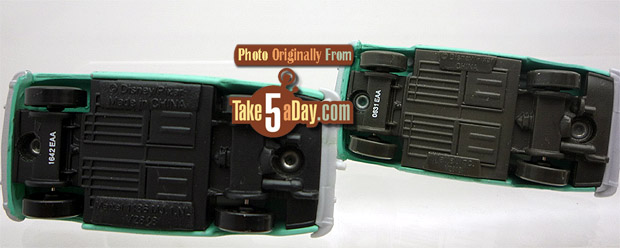 The new base is black with black tires while the older Petrov is dark gray (right).
And if you're a variant card collector, this is also the first appearance of Race Team Mater & Grem on the no side diecut card (the CARS themselves look no different).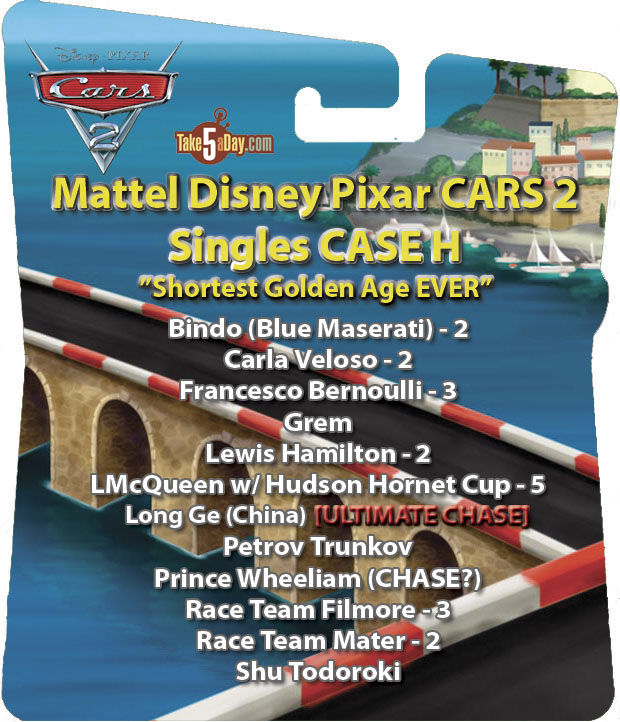 If you're still looking for the Ultimate Chase, buying a case might be the only choice – check with Children'sToyCloset or Rob's Palace of Disney CARS if they still any on hand.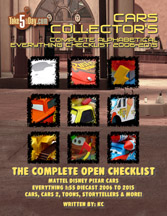 metroxing

18 September 2012

Disney Pixar, Disney Pixar CARS 3, Mattel Disney Pixar CARS, Mattel Disney Pixar Diecast CARS 3


9 Comments