Home
»
Disney Pixar CARS 3
,
Mattel Disney Pixar Diecast CARS 3
Mattel Disney Pixar CARS 2 Diecast: Singles CASE F

UPDATE – DEAD AGAIN
Presumably resting in the warehouses with a DO NOT SHIP code has been switched back to the living … CASE F is back.
UPDATE – DEAD AGAIN
Mattel says HAHA – April Fool's! August Fool's!
Rob of Rob's Palace of Disney CARS just cracked it open. He does not want. You do not want.
They repacked it with random stuff laying around (gee, I wonder where they could find random single CARS on card to repack this with?)  🙄
And if you want to know all the gory details, they re-stickered it as V2076-989F and left it in the computer as 999F – haha says Matty.
So, original F is still dead and technically still does not exist and with 3-4 weeks to go of the current Porto Corsa singles line, pretty safe to say the mythical F case is really dead but hey, Matty had us going there … what a prankster … who doesn't want a bucket of Gatorade over the head while brushing your teeth? Haha!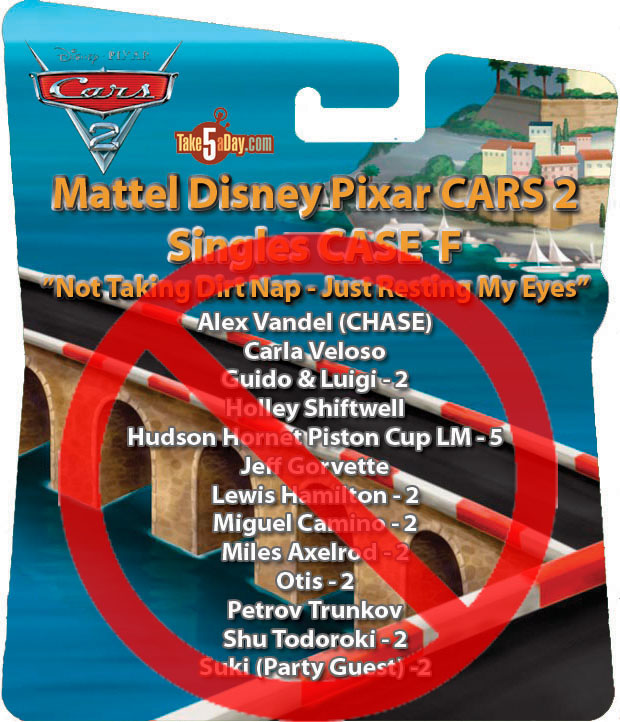 What a normal new case should be (well, ok, outside of the 5 Piston Cup LM's) with CHASE Alex Vandel, and 2 Otis and 2 Suki …
Rob's Palace of Disney CARS will still be happy to sell them to you in case you want some random CARS singles …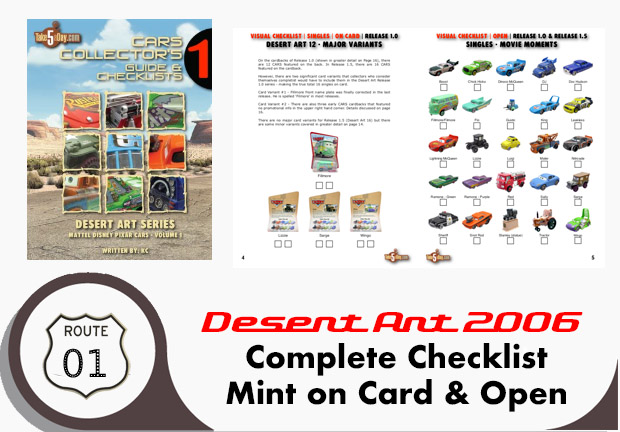 metroxing

28 August 2012

Disney Pixar CARS 3, Mattel Disney Pixar Diecast CARS 3


15 Comments