Home
»
Disney Pixar CARS 3
,
Mattel Disney Pixar Diecast CARS 3
Mattel Disney Pixar CARS 2 Diecast: You're Dead to Me – Singles Cases J, K, L, & W
I hope the earlier warning means this post won't be quite a shock to you.
Singles Cases J, K, L, & W CANCELED.
The naked & the dead …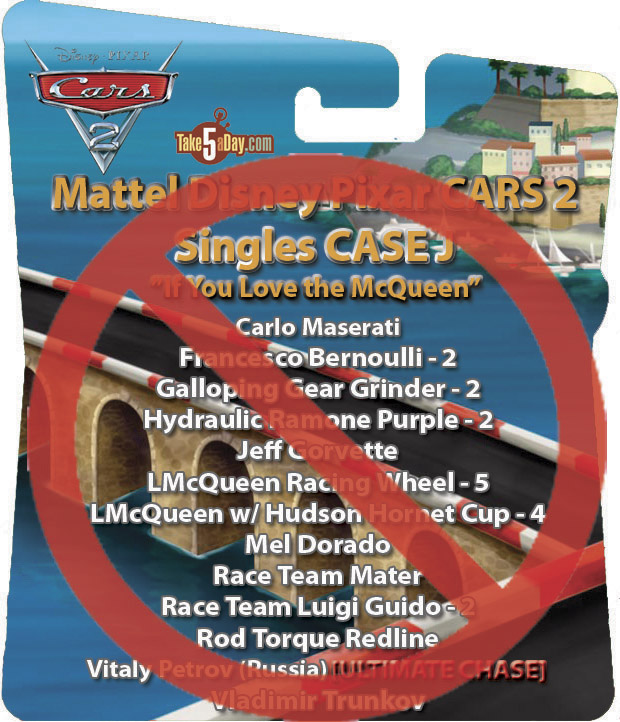 So, no Russia Ultimate Chase and no Galloping Geargrinder for now.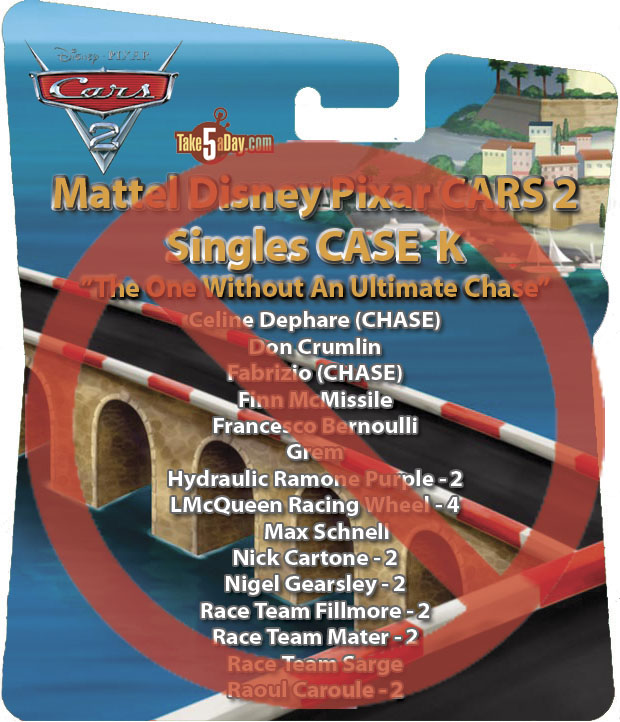 The Celine here was a CHASE without the Kmart sticker so technically new plus CHASE Fabrizio.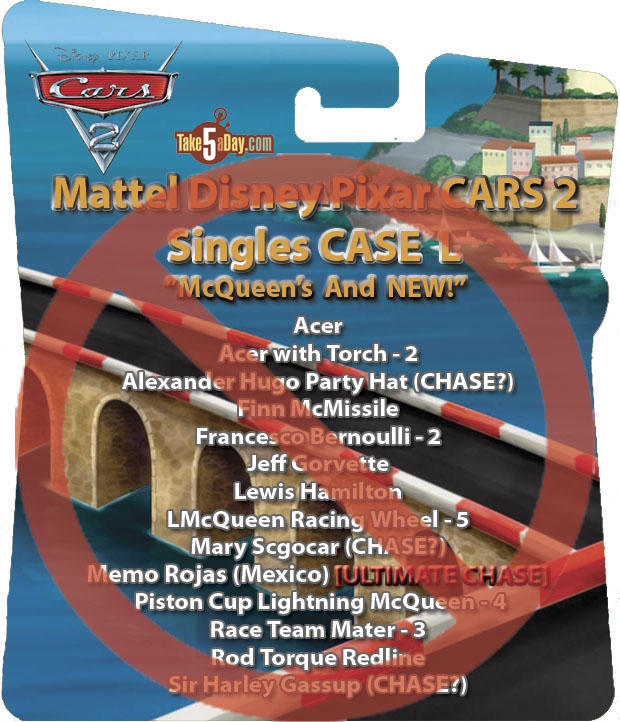 And probably the nicest of the 3 dead cases – Ultimate Chase Memo Rojas (Mexico), and three Chase CARS? Sir Gassup, Alexander Hugo with Hat and Mary Escocar.

And not that it matters but the twin of J, Y is also canceled as is M, the twin of L.
W mostly survives in the guise of a new Q case – post coming soon – but not terribly exciting.
There is also news that Walmart will get two exclusive cases N & P. The Ultimate Chases look like they are being moved into next year's cases – still gathering details but will Walmart cases N & P contain the other 6-7 "missing" CARS? Probably? Will keep you posted. metroxing

26 August 2012

Disney Pixar CARS 3, Mattel Disney Pixar Diecast CARS 3


9 Comments