Home
»
Disney Pixar CARS 3
,
Disney Planes
,
Mattel Disney Pixar Diecast CARS 3
Mattel Disney Pixar CARS Take Flight: CASE D Weird Flat Spin Arrives
So now, CASE B and CASE C are back on hold and have not shipped, Mattel has shipped CASE D which is not a bad case …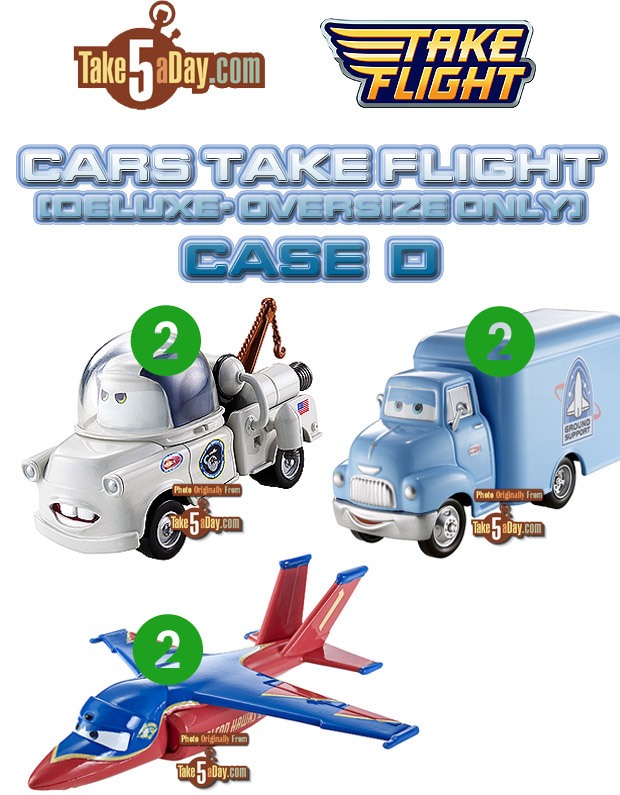 But it gets weird. Children'sToyCloset got their shipment and all the cards have a ONLY AT WALMART sticker on them.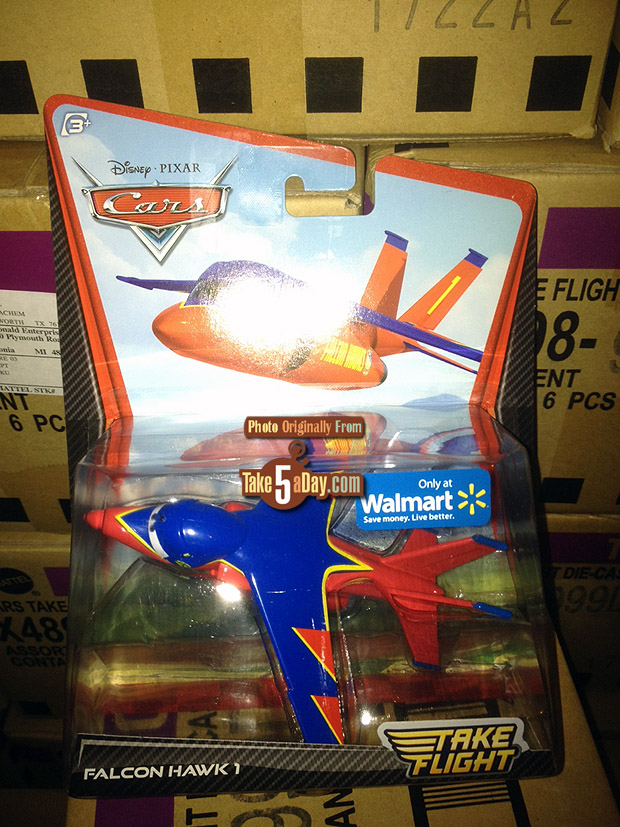 Falcon Hawk 1 and NASCA Truck …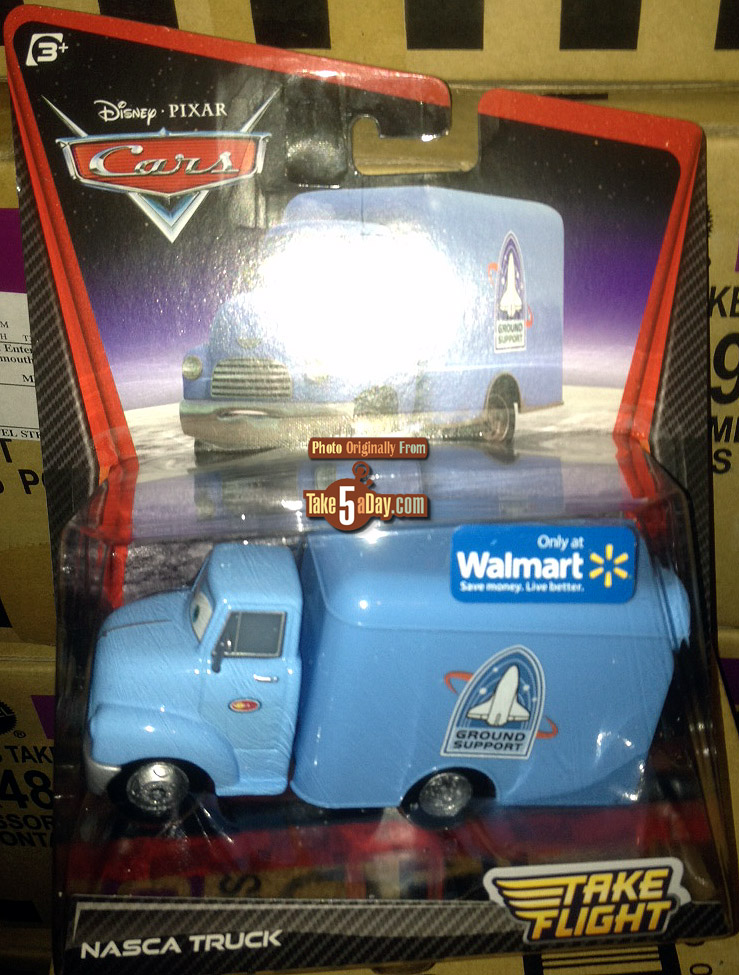 These two with ONLY AT WALMART stickers is slightly odd but it could simply be a mistake … but the AUTONAUT MATER also has a sticker …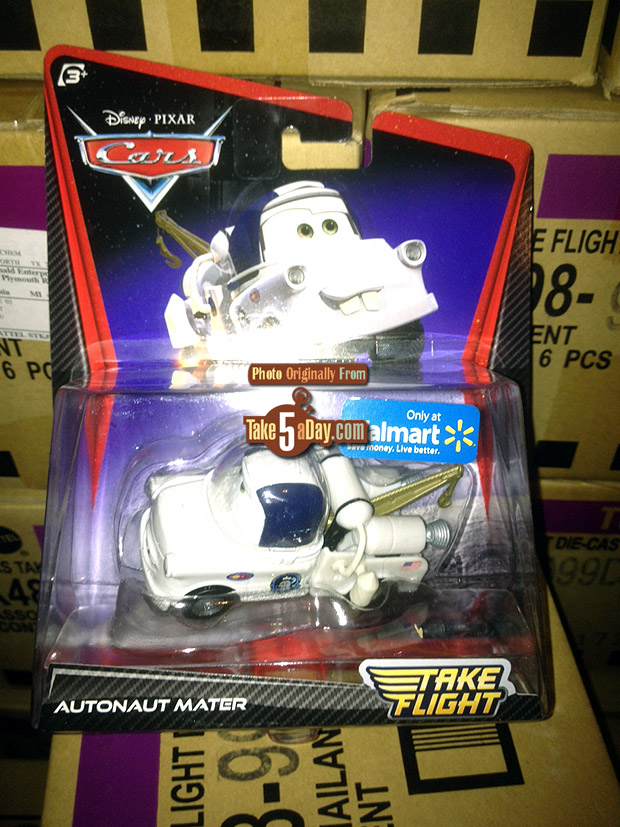 Clearly Autonaut Mater is available everywhere so either it is a mistake or the other scenario, Mattel either offered Walmart a first to market or an exclusive on these three from the line but Walmart presumably turned them down, or was interested until the last minute – hence they are already stickered … but still a little weird.
I've asked others who get shipments from Mattel but have not received them to report in if their CARS Take Flight CASE D all have the ONLY AT WALMART sticker … so we'll you know but if you're a variant card collector, take note – some-all of the NASCA Truck and Falcon Hawk 1 might be stickered with ONLY AT WALMART stickers … and clearly, some of the Autonaut Mater releases have the sticker.
Thanks for the nice pics, CTC – they have cases available.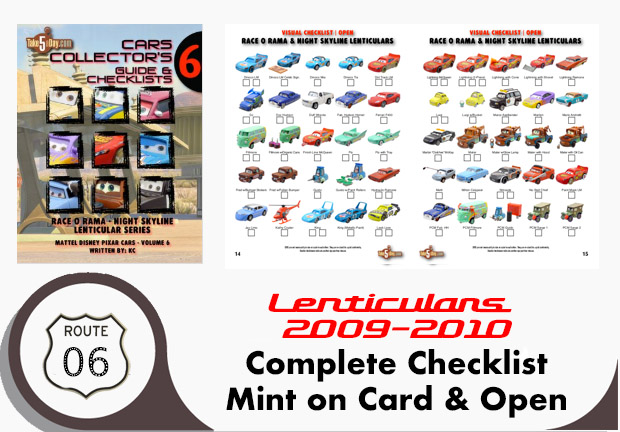 metroxing

22 August 2012

Disney Pixar CARS 3, Disney Planes, Mattel Disney Pixar Diecast CARS 3


13 Comments