Home
»
Disney Pixar CARS 3
,
Mattel Disney Pixar Diecast CARS 3
Mattel Disney Pixar CARS 2 Diecast: Case J Russia Ultimate Chase Shipping
CASE J has left the warehouse and its on its way to Children'sToyCloset & Rob's Palace of Disney CARS.
Clearly, not a great case but it seems if you want an Ultimate CHASE, this is the only way to get one.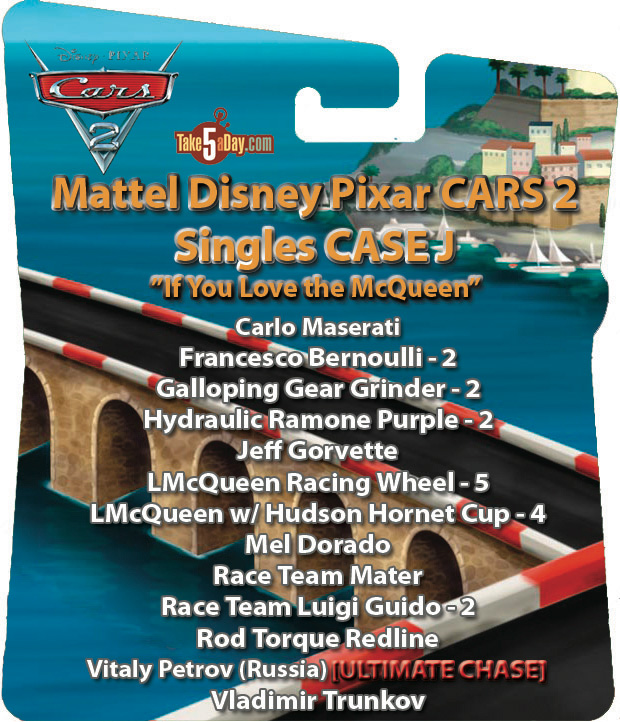 The Ultimate Chase is Vitaly Petrov – Russia.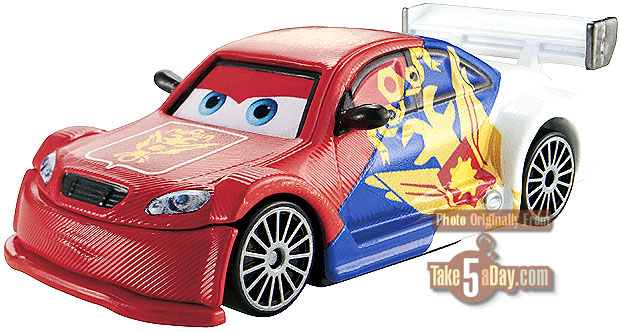 This prototype photo shows the 2-piece face Max Schnell body – it seems they have switched back to unibody versions so this photo should be outdated.
And the NEW CAR in this case is truly new – a never before casting!
The Galloping Gear Grinder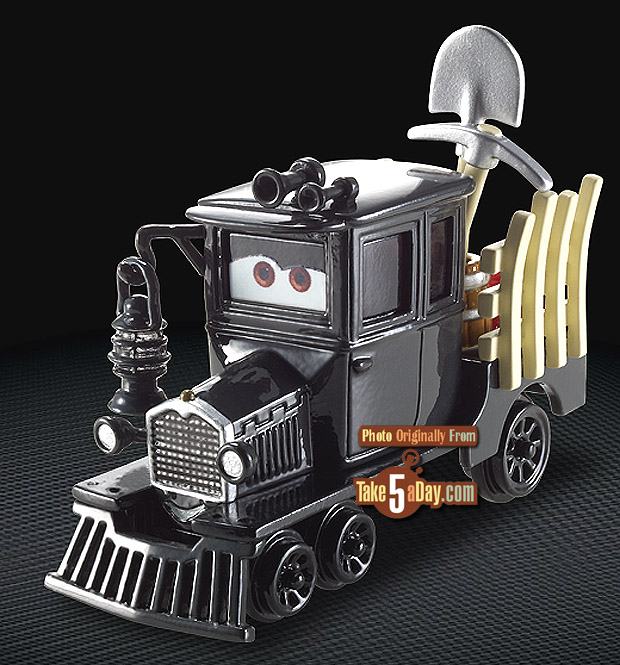 Maybe they committed to doing this 5-second character because once you strip off the plastic, you have Stanley? So, there might be hope to see Stanley!
So, while this case does NOT contain a regular Chase, he is a super sweet design with a lot of details …
(Andy G. sends us a photo of the back – thanks Andy).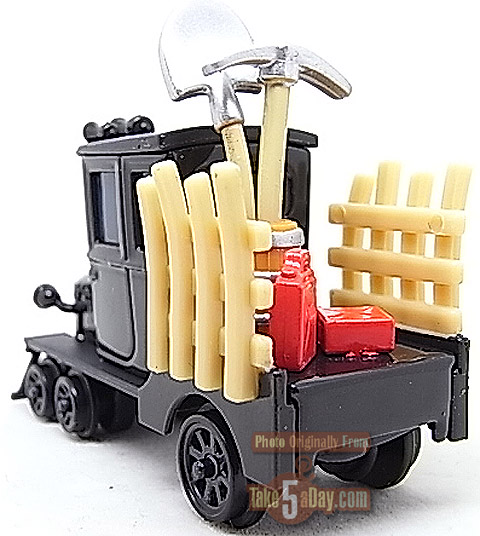 And yea, there's no Regular Chase in this case, there's 1 Ultimate Chase and 2 of the Galloping Gear Grinder.
There is an altered twin of the J CASE again, it is the Y CASE … It is the exact same case except there's a Professor Z instead of the Ultimate Chase, Russia in the case. As noted, the altered twin cases seem destined for mass market retail and these are for other resellers.
Of course, I'm not sure many people have seen any of these at retail?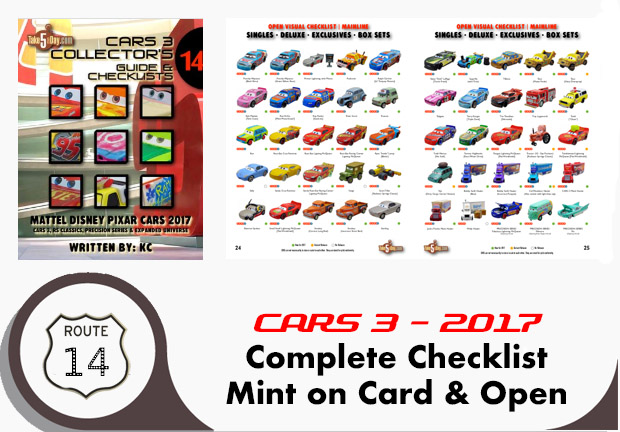 metroxing

17 August 2012

Disney Pixar CARS 3, Mattel Disney Pixar Diecast CARS 3


6 Comments