Home
»
Disney Pixar
,
Disney Pixar CARS 3
,
Mattel Disney Pixar Diecast CARS 3
Mattel Disney Pixar CARS 2: Colossus: The MicroDrifter XXL Dump Truck Project
Viewed from the right angle, it's HUGE … but it's not really …
Decent height and good width …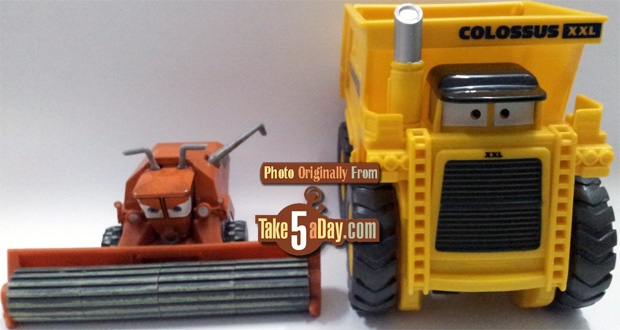 But not so much on length …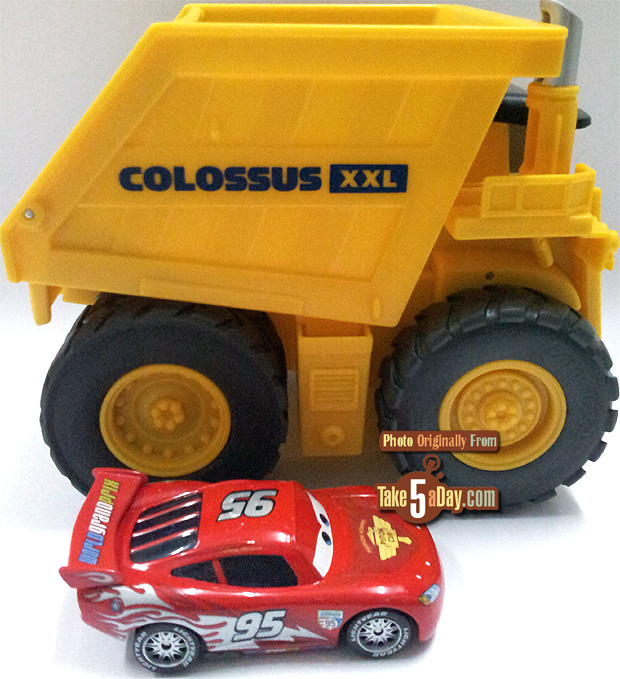 Next to 1:55 Lightning McQueen … Colossus XXL is about 5.5″ in length.
Er, the 3D movie camera adds 150 feet in all directions.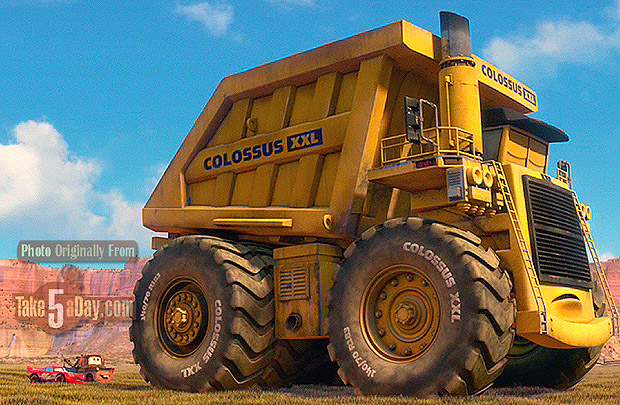 But this is as good as it's going to get. Unless the character spewed fire, shots bolt of rail gun sparks and could transform into a flying robot, there's no way we'll get a to scale $199 dump truck that sleeps and tips over. (You can make your own out of wood). But it is pretty darn cute.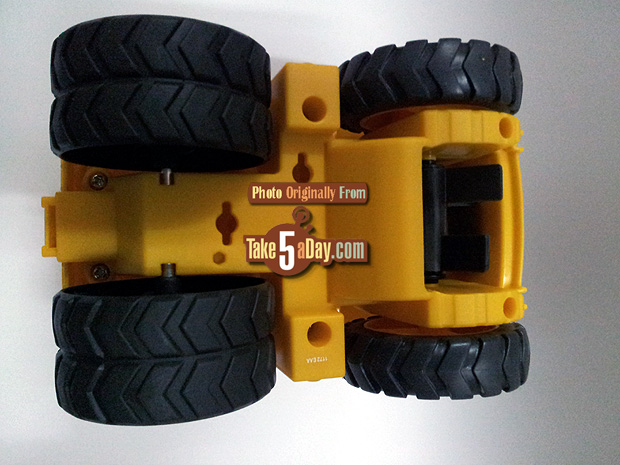 The front part "eats" CARS …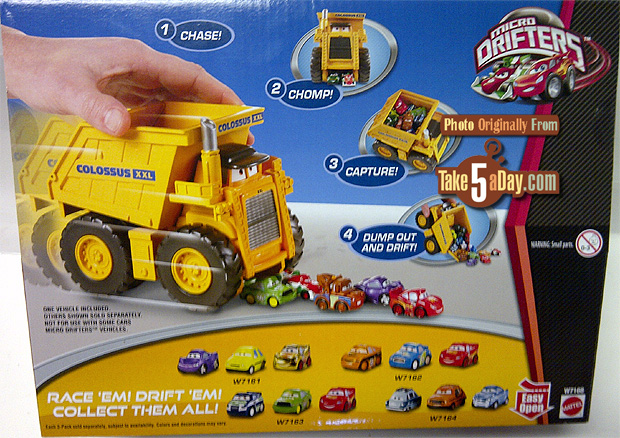 Hey, maybe the kids will clean up afterwards … I'm sure the Micro Drifters are fun to step on in the dark with your bare feet …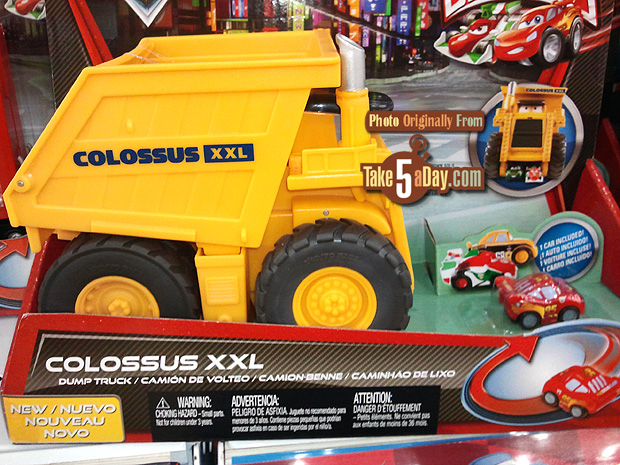 International box …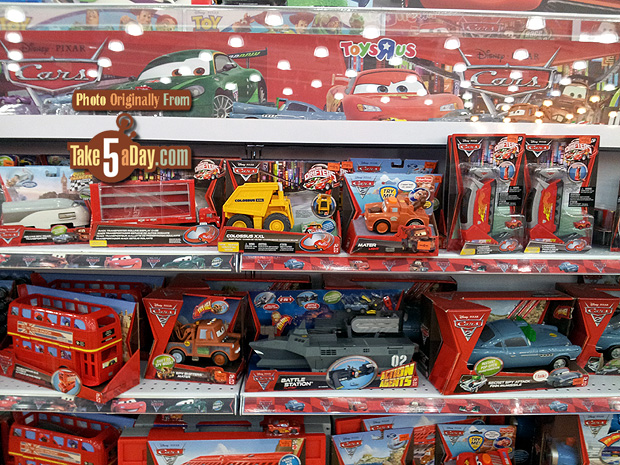 Definitely out in Singapore. The Micro Drifter Launcher is also out there …
Thanks for the great pics, "Overseas T5 Dude."
And Rob's Palace of Disney CARS sends along pics of the US Box.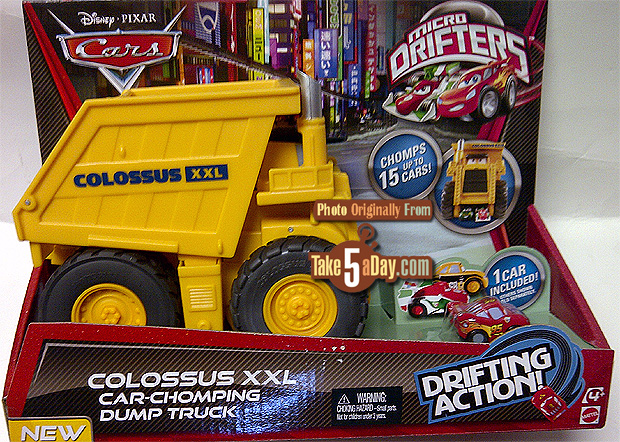 They couldn't figure out CHOMP in other languages so it's just a dump truck overseas.
We know the Mack carrying case & the trackset is available from resellers but at retail? Plus, there's been no signs the singles 3-packs are available at a retail store or anywhere in the US?
Thanks for the nice pics!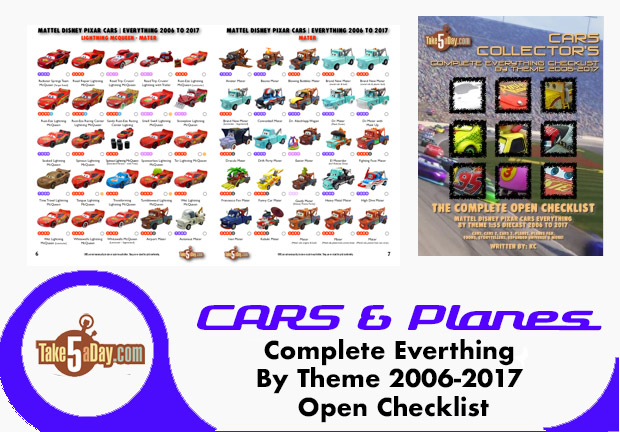 metroxing

30 June 2012

Disney Pixar, Disney Pixar CARS 3, Mattel Disney Pixar Diecast CARS 3


16 Comments