Home
»
Disney Pixar
,
Disney Pixar CARS 3
,
Mattel Disney Pixar Diecast CARS 3
Mattel Disney Pixar CARS 2: Ultimate Chase Jan Flash is Here – In a Ratio of …
The first ULTIMATE CHASE is here …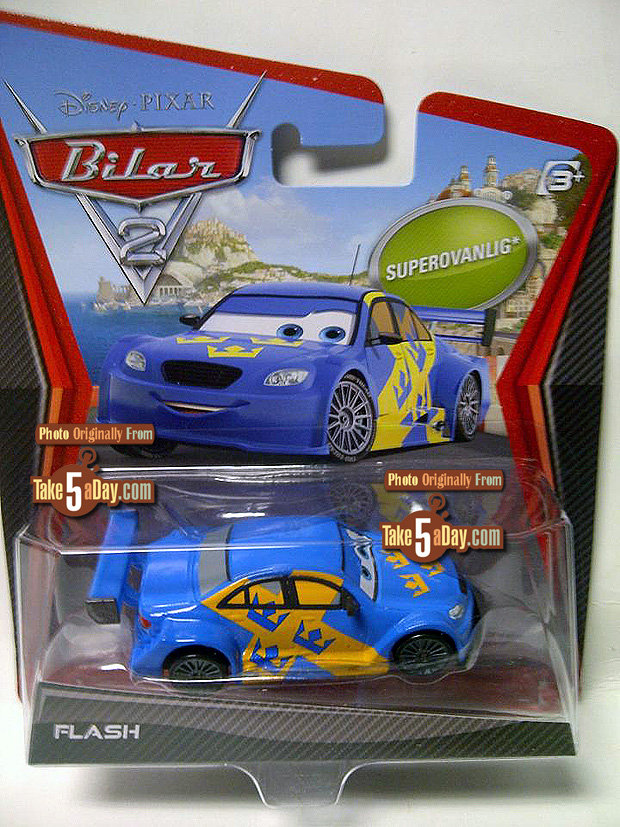 Yes, it's in Swedish. It is Supervanlig! (YES, this is the US card).
And yes, the ratio appears to be 1:1 – so if ordered a case G, unless they fouled up the packing, you get the ULTIMATE CHASE "Flash" in every case.
So, how many Flash's are there?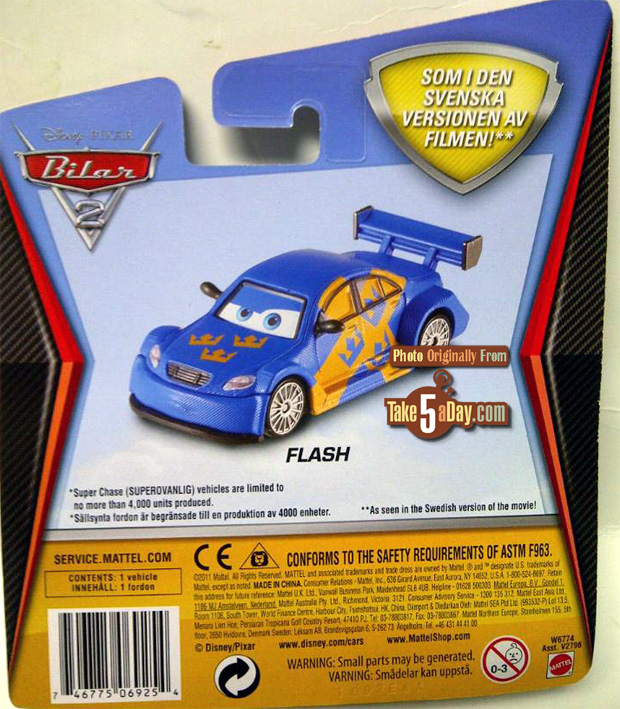 The cardback claims no more than 4,000.
So, yep CASE G has three CHASE CARS in it …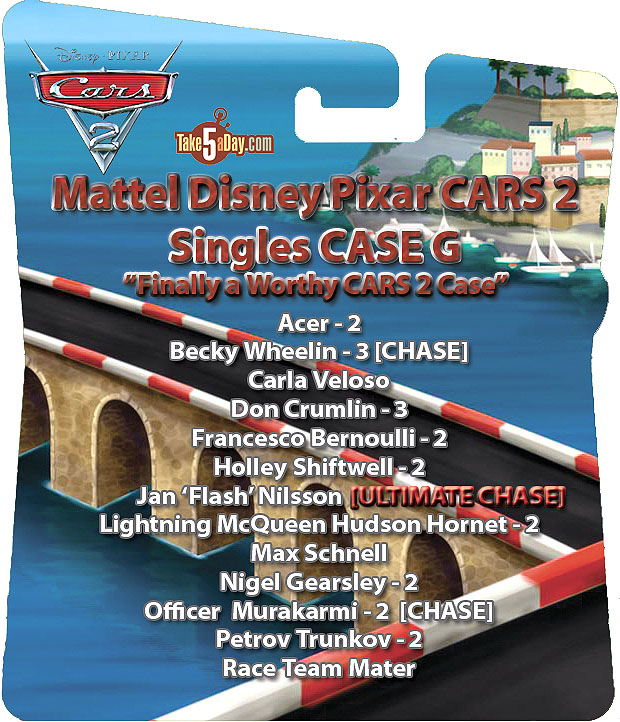 And it has been brought up, how can you you call nearly everything a CHASE CAR?
Well, CHASE & ULTIMATE CHASE are just adjectives that can mean everything and nothing. Mattel could send out stickers to all retailers to add to Finn McMissile's – 2011 RETIRED CHASE and it then becomes a Chase CAR … as long as they don't promise a specific deed or number … for instance, it would be fraud if Mattel did produce more than 4,000 of FLASH but they can call anything a CHASE, ULTIMATE CHASE because they don't promise you much more … even that 1% claim on some cards is a nebulous number because it doesn't say this exact case assortment, it implies it's less than 1% of "production." Which means really, pretty much nothing.
So, hopefully this is the Ultimate Chase as it is going forward. If you want one, buy a case. If you want to take a chance in stores, good luck!
Thanks for the great photos, Rob's Palace of Disney CARS. If you want a case, email or call them to hold one for you.


metroxing

21 June 2012

Disney Pixar, Disney Pixar CARS 3, Mattel Disney Pixar Diecast CARS 3


27 Comments