Home
»
Disney Pixar CARS 3
,
Mattel Disney Pixar Diecast CARS 3
Mattel Disney Pixar CARS 2 Diecast: Ultimate Chase Sweden in EVERY G Singles CASE?
The CASE G listing has been released – it is clearly the greatest and most worthy CARS 2 case released in a year!* It contains a bevy of new releases and perhaps THREE CHASE CARS in the assortment!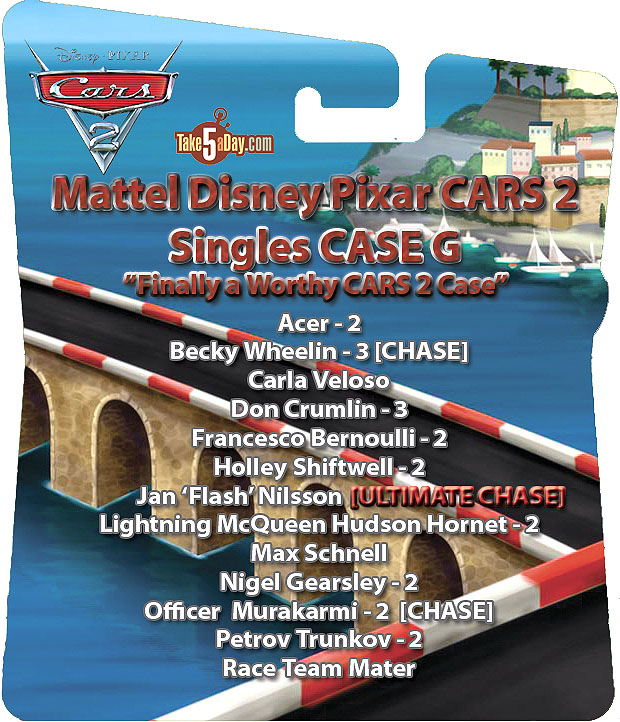 First, it does definitely contain 3 new CARS …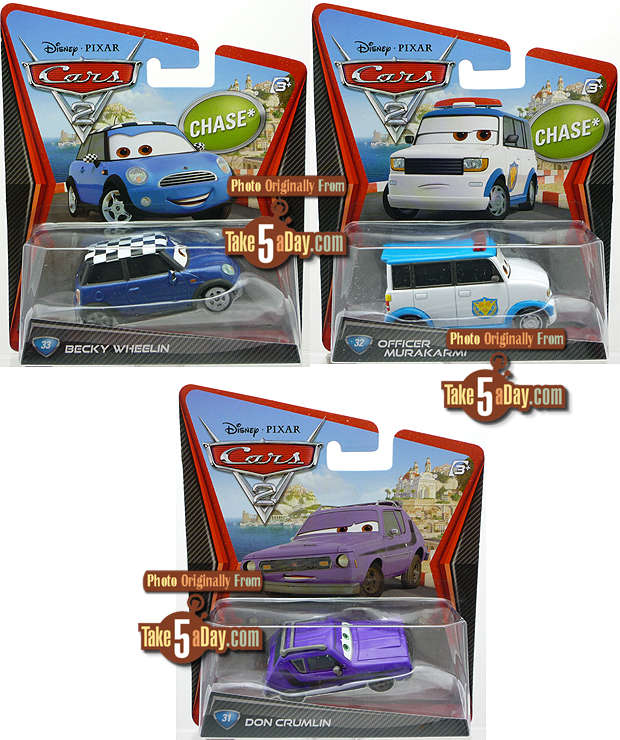 Okay, two are technically repaints but that purple is a pretty sweet repaint and Becky Wheelin has no thundersticks so it's a big enough departure – plus the Airport Security guy, no question he's all new so, TWO Chase CARS plus Don Crumlin AND the listing WITH the ULTIMATE CHASE Swedish driver – Jan Flash Nilsson on the list adds up to 24!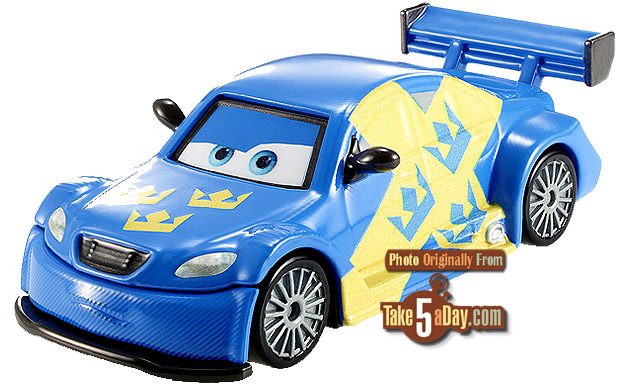 *Strangely, CASE E is the exact same case except with TWO Race Team Mater's in the case. The listing for CASE G however deletes one of the Mater and adds Jan Flash on the list so does EVERYONE who orders a CASE G get an ultimate Chase?
First, why are CASE E and CASE G essentially duplicates? Because there are simply not enough orders? (as we postulated here?) Where the original plan was that "Flash' might go in every 3rd or 5th case out of 15,000 but now sales are so far under that number, they are simply going to include one in every G case which has a run of 3,000 or 5,000? Which is why Don, Becky & Officer M are being doubled up in TWO cases – the only way to sell out a minimum production run?
I guess we'll find out in a couple weeks but why not get a bevy of new releases plus it seems pretty good odds at landing the Ultimate Chase, Jan Flash Nilsson?
For ultra completists, you have a couple other reasons … it's the first appearance of Francesco & Nigel on the no-side diecut cards …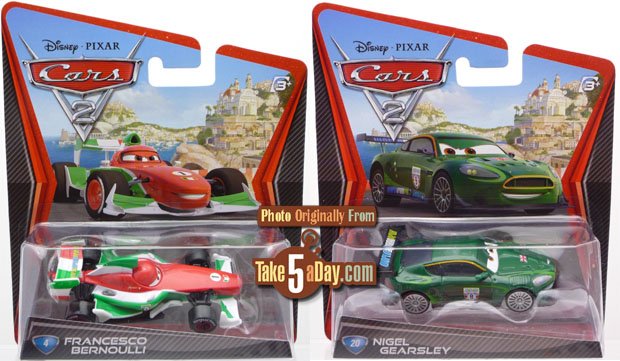 There is a mix of the original side diecut cards on older releases such as race Team Mater and Carla … though Carla has the up pointing swirls on her back … and one of the Holley's was missing a license plate – whether that's a consistent error or a one-shot … you can roll the dice … and for additional ultra card completists, you also get the Hudson Hornet Lightning McQueen with a diecut card … previously only released on the no side diecut card …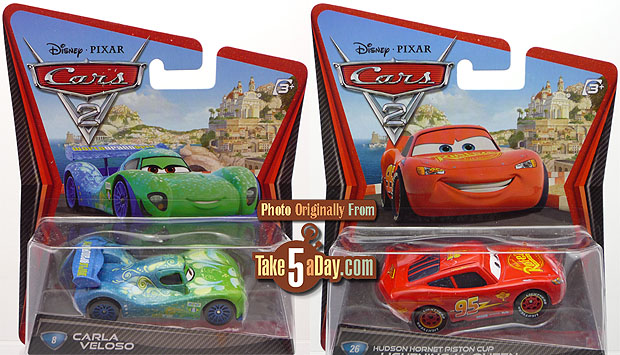 AND will everyone who gets a sealed CASE G get an Ultimate Chase along with two other CHASE CARS plus Don … it's almost like 2009 again … almost … it'll definitely be Laissez Les Bon Temps Roulez if everyone gets Jan … suck it Treasure Hunt! 🙂
Thanks – ChildrensToyCloset for the great pics and also Rob's Place of Disney CARS for the additional info. So, if you got out of the habit of ordering cases from our advertisers, this case might pull you off the fence.
BTW, there is no CASE F.
And just to repeat, if you care not one wit about the Ultimate Chase, you can get everything in the listing above except for Jan and one more Mater by ordering CASE E.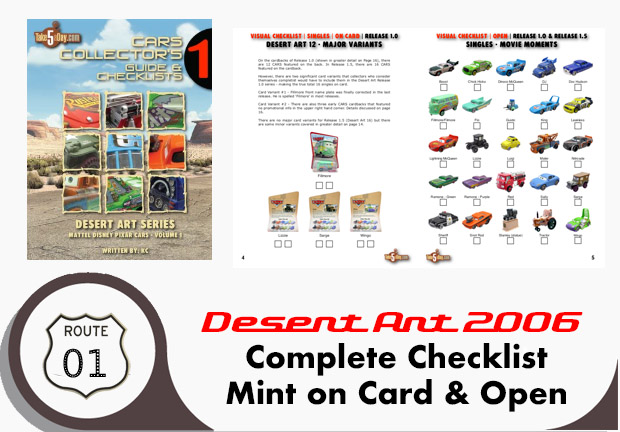 metroxing

15 June 2012

Disney Pixar CARS 3, Mattel Disney Pixar Diecast CARS 3


27 Comments