Home
»
Gadgets
Amazon $2 Off MP3 Music Coupon
To celebrate Amazon's new IOS music app, they are offering you $2 of free music (or $2 off towards above $2 of Amazon Mp3 music).
Just start on this page and enter the coupon code MP3S4ALL.
All digital music is unlocked these days and of course, you can play them on any device.
This offer expires at 11:59 p.m PST on June 15, 2012.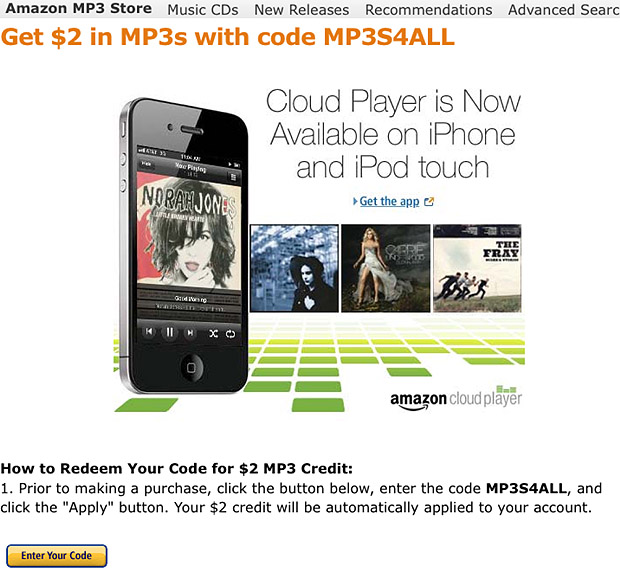 To download Amazon's free CLOUD PLAYER for your IOS device, go here. It's free. Any tracks you purchased is already loaded there for you. If you buy any Mp3 or movie from amazon, not only will you find it there but yo get 5 GB of free space to upload other songs.