Home
»
Disney
,
Disney Pixar
Southwest Airlines Disneyland Ticket Package
Now, I did not price out every 17-billion ticket combination from everywhere to LA so I cannot promise you this is the best deal or even a great deal but it's a deal. 🙂
So, check it out to see if it's a good deal for you. We're not making anything whether you book or not. 🙂 You could've all crashed at the T5 mansion down the shore but you know that Lindsay burned it down – there's always one person who spoils it for the rest.
Be sure and read all the disclaimers  – and at least on Southwest, you each get 2 checked bags free. Have fun!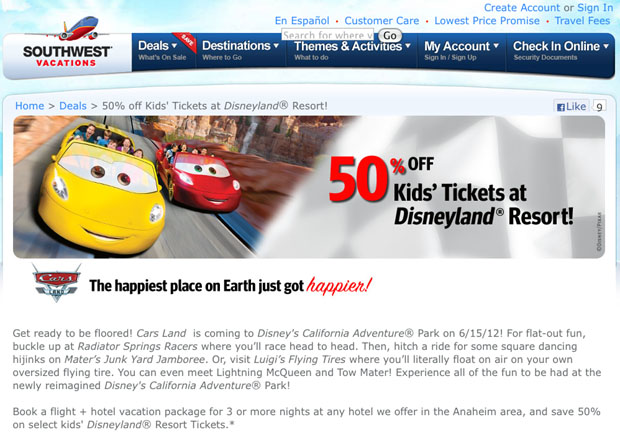 metroxing

2 June 2012

Disney, Disney Pixar


3 Comments