Home
»
Disney Pixar CARS 3
,
Mattel Disney Pixar Diecast CARS 3
Mattel Disney Pixar CARS 2 Diecast: Finn McMissile, Begin Life Again at Consolidators …
When products don't sell by a certain day to the big retailers (WM, Target, TRU, Kohl's, Kmart, CVS, Walgreen's, TakeFiveADay Cotton Candy-CARS Diecast Flea Market Cart, etc, etc …), they get "re-sold" to consolidators … so if you're wondering where the X thousands of Finn McMissiles from Walmart are …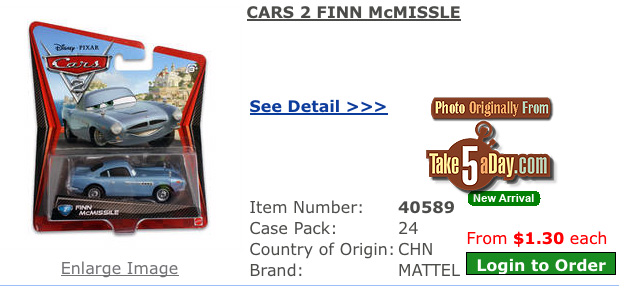 So, if you want a full case of Finn McMissiles and Finn McMissiles only, now's your chance. If you want lots of cartons, they'll be happy to negotiate down the price … I'm gonna go out on a limb and guess there is not a massive rush and you should be in a good negotiating position if you want like 10 cases. 🙂
And since these are being sold at $1.30, my guess is they paid no more than $.50-$.60 for these Finn's.
You can also pick up some 2-packs …

And surprise, Kmart did not take the full McQueen Alive allotment …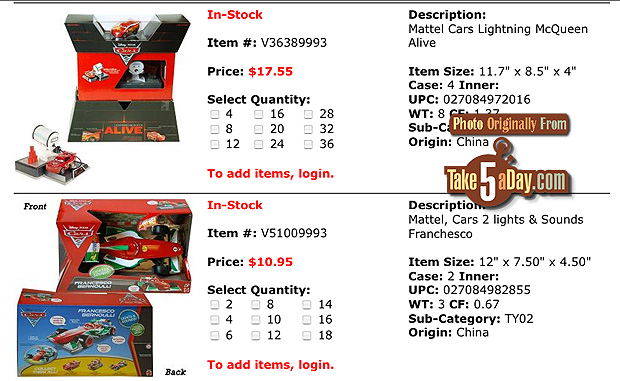 Keep in mind all consolidators require a resale permit/resale tax ID # to open an account and the minimum buy in is anywhere from $300 to X thousands.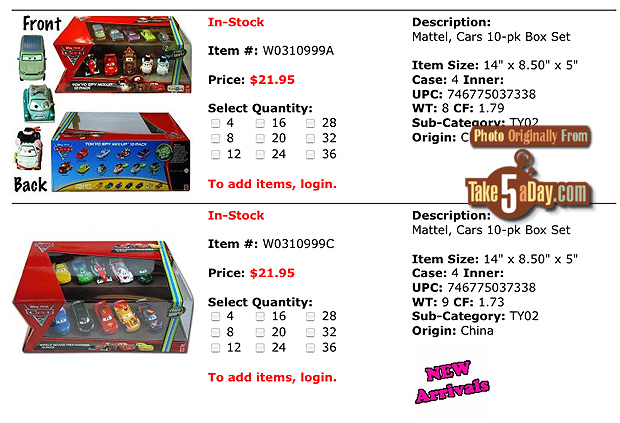 But you should start seeing these on the shelves pretty soon at your favorite discount/outlet store …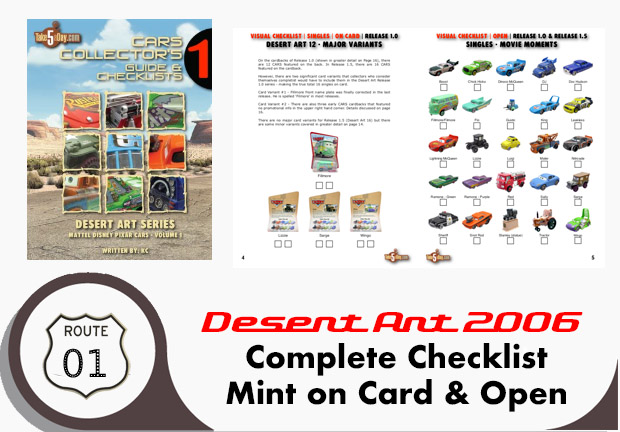 metroxing

27 April 2012

Disney Pixar CARS 3, Mattel Disney Pixar Diecast CARS 3


11 Comments