Home
»
Disney Pixar
,
Disney Pixar CARS 3
,
Disney Store
Disney Store London Calling 5-Pack
The Disney Store London 5-pack has some nice surprises. It's mostly in scale to the Mattel 1:55 series.
Of course, Finn & Holley are repeats.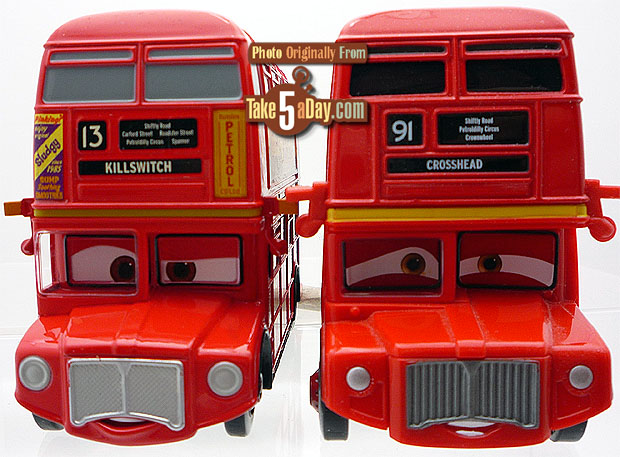 The bus is a skoosh taller (on the left) – a tad narrower but as you can tell, it's essentially the same. The body is all metal (unlike the Mattel one which is metal for the 2nd level only). It has more stickers/ads & different ads and it's technically the more correct matching Bus Route #13.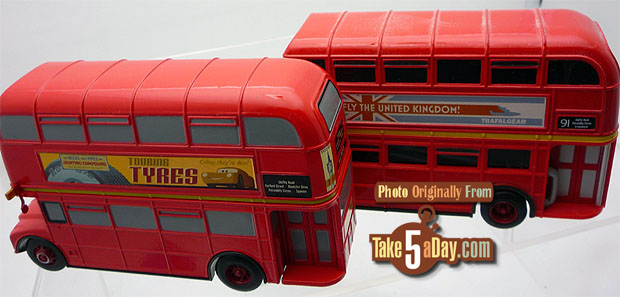 So, it's a nice companion piece.
The Queen is also about the right scale (The Mattel one should be coming to the US soon).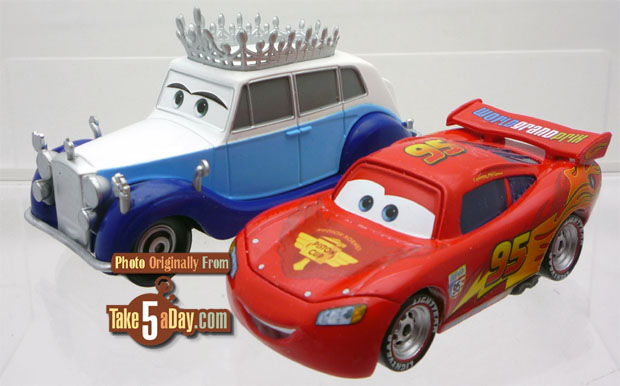 So, if you can't wait …
Sgt. Highgear is interesting also. His helmet is not quite flocked, it's actually a piece of faux velvet cloth …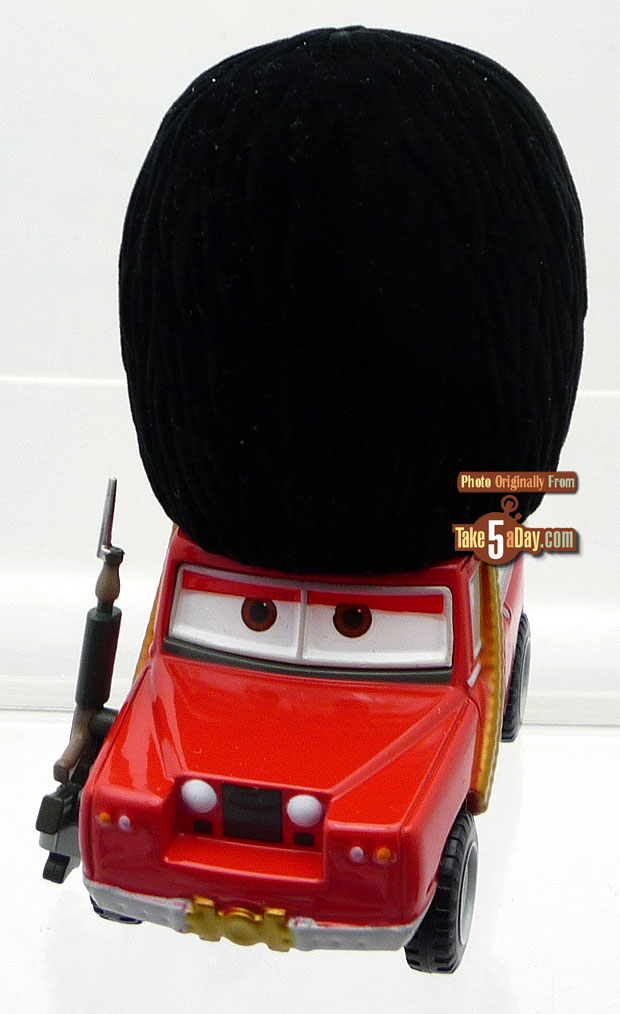 Is he a little large? He's a Range Rover Defender while Miles Axelrod is a Range Rover Land Rover … so technically Miles should be larger … but Miles is actually a tad smaller than he should be … as he's more a mini SUV size – for instance, Disney Sgt. Highgear next to CARS is pretty in scale …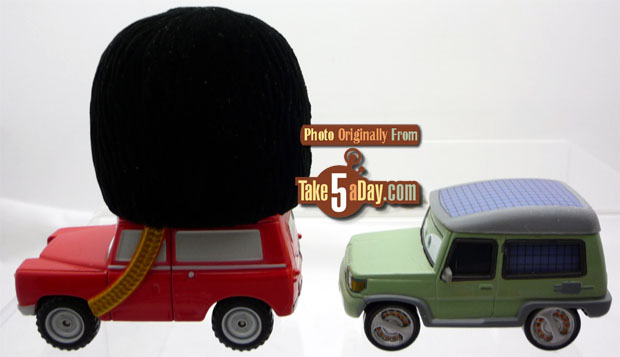 The Mattel Sgt. Highgear is NOT flocked, it's simply a large smooth piece of plastic … (coming later in 2012).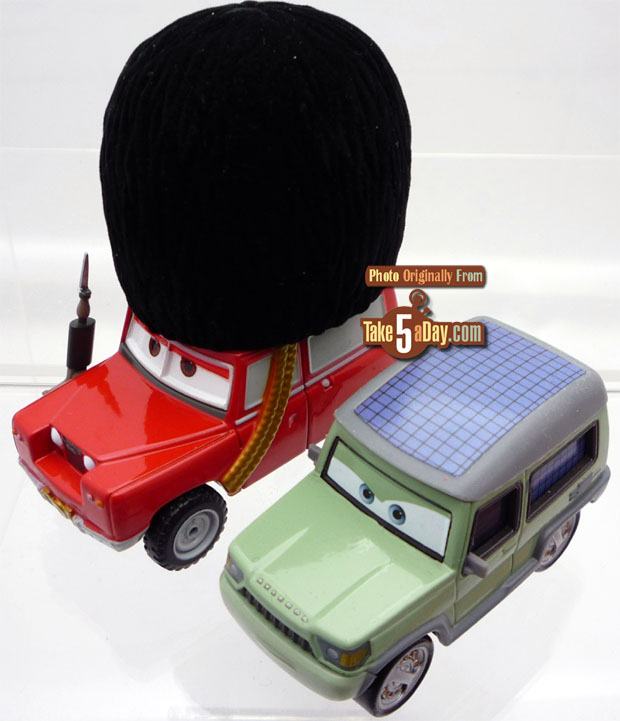 Depending on how tall the Mattel Sgt. Highgear will be … it might be the tallest CARS vehicle ever …

The Disney Store seems to be sold out of the 5-pack but Amazon sellers still have it.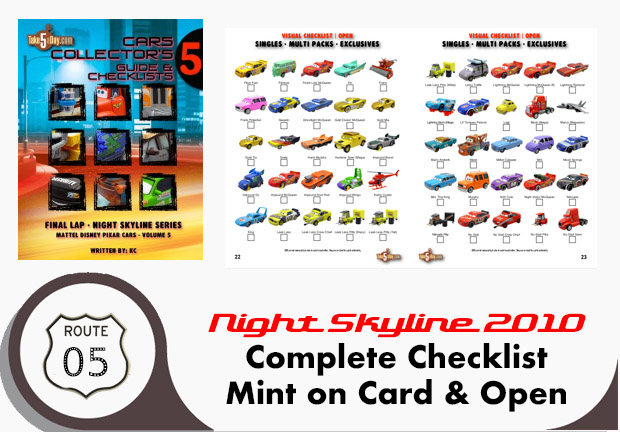 metroxing

14 April 2012

Disney Pixar, Disney Pixar CARS 3, Disney Store


7 Comments