Home
»
Disney Pixar
,
Mattel Disney Pixar CARS
Mattel Disney Pixar Diecast CARS: Read 'Em & Weep – CARS 1 … Yep, I'm Back, Baby
Can something not be a surprise but a shock?
CARS 1 CARS are coming back … at least on paper.
Yes, it's a strange list of singles but would you expect any different?
Look, digest and read the rest after the photo checklist …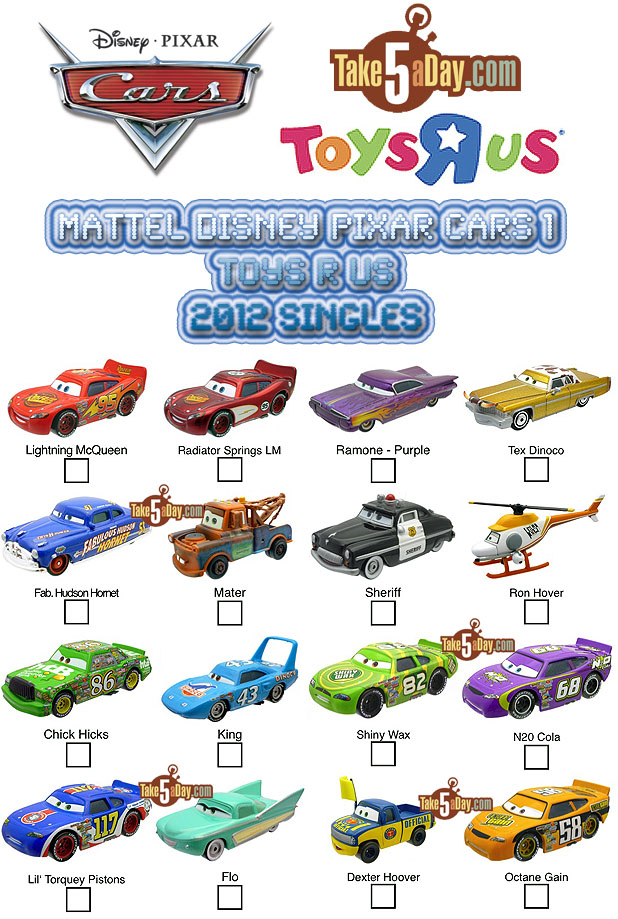 A strange selection of first comeback releases. The big 4 are obvious candidates but Ron Hover? Dexter Hover & Octane Gain seem to be part of the 2nd release.
The most important thing is that as TRU exclusives, no one should actually bet money until they appear on the shelves – TRU has a tendency to back out of a lot of releases – box sets are listed and then disappear or the Final Lap series was TRU's until they back out at the last moment.
It's also impossible to say whether we will actually see many on the shelf as TRU has a tendency to place an order, then never place a re-order or wait a long time until the laggards get sold out. It appears there are 12 to the case so it seems the cards are the same size as the last Final Lap case releases.
As for the other townies not listed? There are also 3-packs and a 10-pack. There is no further info listed so will the box sets be complementary or mostly repeats of these singles? Tuners? Sally? Lizzie? Fillmore? Probably the Red, Guido & Luigi is a 3-pack?
Presumably these will be out around Christmas time or for the holiday reset but as of now, it's just words on a list.
They do all have new UPC numbers – probably so there isn't any confusion in the system as the old UPC's are probably listed as markdowns or EOL clearance.
More info as it comes – so if you missed out on CARS 1, at least some are coming back at "retail" prices.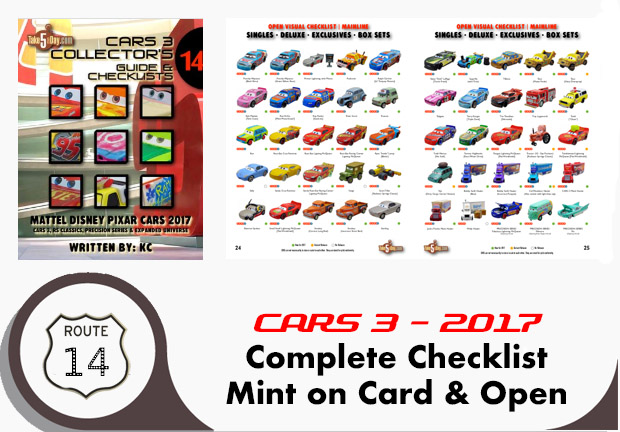 metroxing

11 April 2012

Disney Pixar, Mattel Disney Pixar CARS


24 Comments