Home
»
Gadgets
The Delicious Kiss to Make You Go Numb-Numb …
You are a knockout … well … your lips…
your lips like knockout gas …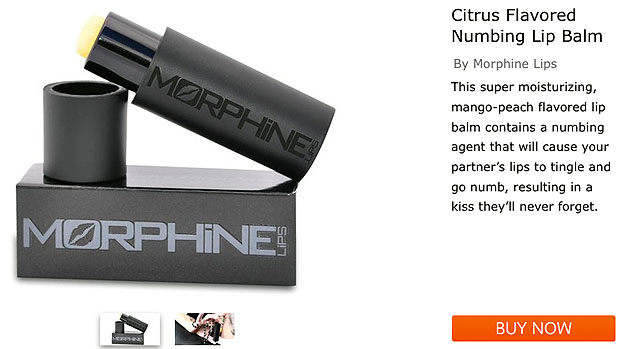 Via AHALife.
"Morphine Lips is a California-based social collective that draws inspiration from fashion, music and nightlife. Morphine Lips lip balm was inspired by the Kill Hannah song "Lips Like Morphine" about a kiss so powerful it leaves the recipient numb and gasping for air."
Do buy it and kiss and tell (us).
Happy Valentine's Day!