Home
»
Disney Pixar CARS 3
,
Mattel Disney Pixar Diecast CARS 3
Mattel Disney Pixar CARS 2 Diecast: Cruz Besouro is "Linda!"
Cruz Besouro is as you might say in Portuguese, "Linda!"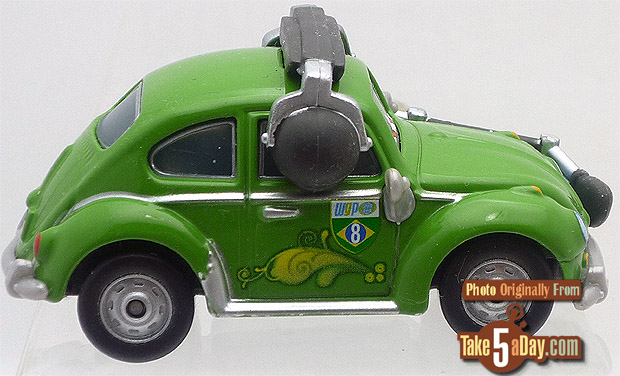 One of the Top 5 iconic automobiles, this is one Mattel's nicest CARS 2 sculpts if not the nicest.
It'snot necessary easy to get right – usually the biggest crime is that it's too large – part of it is that a diecast manufacturer doesn't want you to feel you are getting less than your money's worth but we're all willing to trade an amount of metal to get the right scale …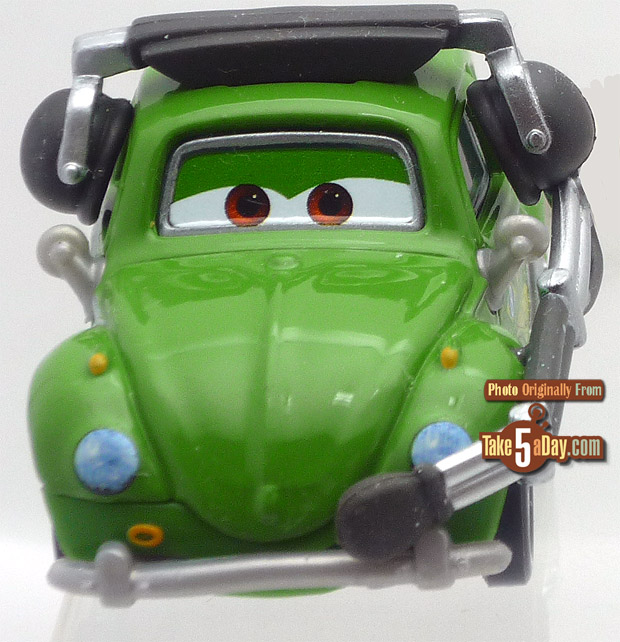 And this dude is spot on – correct looking in its scale and overall feel …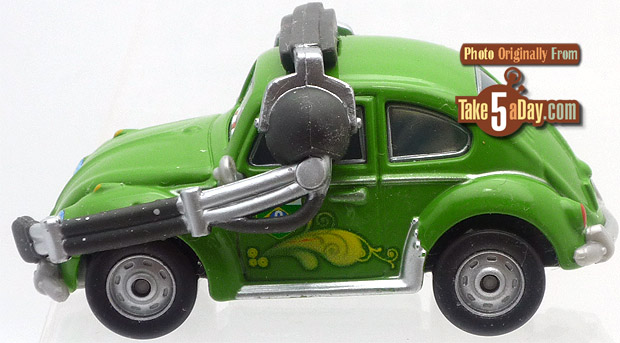 And when paired next to younger MicroBus bro, Fillmore … it's right on, spot on in size, scale and proportions.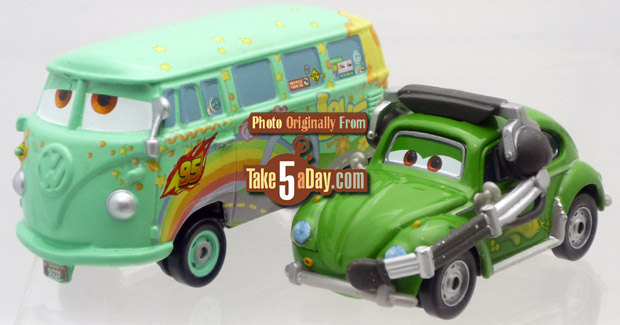 There are a lot of VW Beetles in CARS 2 roaming in the BG so hopefully we'll get more …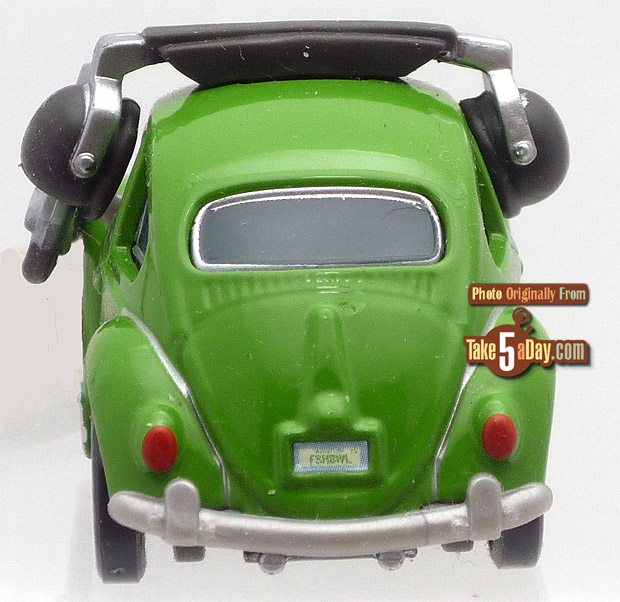 Okay, no idea why it has Acer's license plate …
Kyosho's VW diecasts – the pair (this is a later model VW Beetle).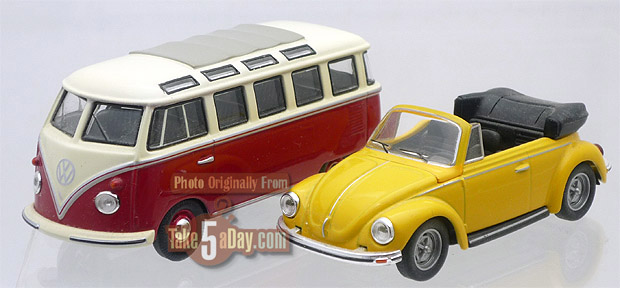 There are a couple new books on the history of the VW Beetle reviewed in the WSJ. The Extraordinary Life of Josef Ganz: The Jewish Engineer Behind Hitler's Volkswagen & Thinking Small: The Long, Strange Trip of the Volkswagen Beetle. (also available for the Kindle).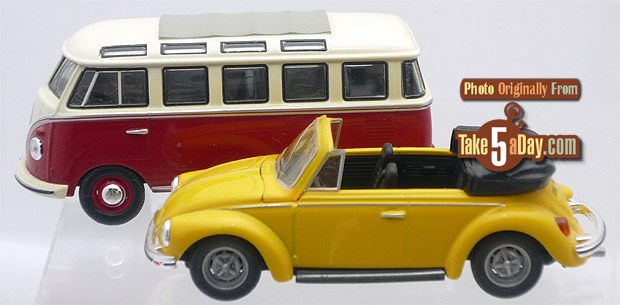 Of course, Cruz Besouro is only available in the 2-pack at Kmart with Carla Veloso … with variant packaging choice.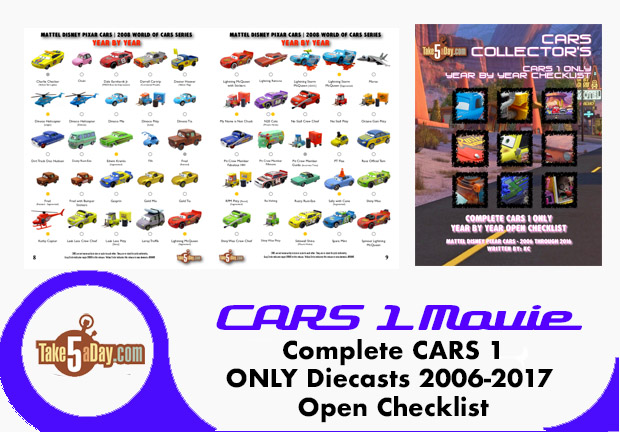 metroxing

25 January 2012

Disney Pixar CARS 3, Mattel Disney Pixar Diecast CARS 3


10 Comments