Home
»
Disney Pixar CARS 3
,
Disney Store
Disney Pixar CARS 2: Disney Store Morphin' Mater's Make Mo' Money Mocking Matty – Mwahahaha
Well, the Disney Stores have beaten Mattel to the cash register punch again with their Mighty Spy Morphin' Mater's.
Drag Star Mater (You Can Also Call Me "Hot Rod Mater")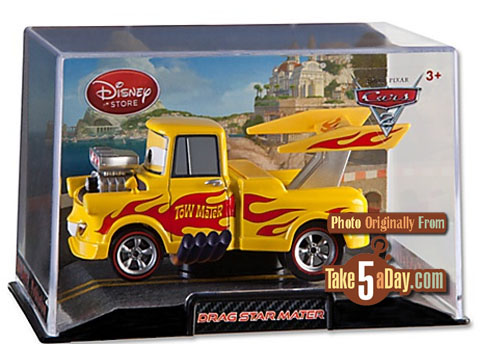 Dracula Mater (You Can Also Me Monster Truck Mater) (Or Office Space Cubicle  Mater)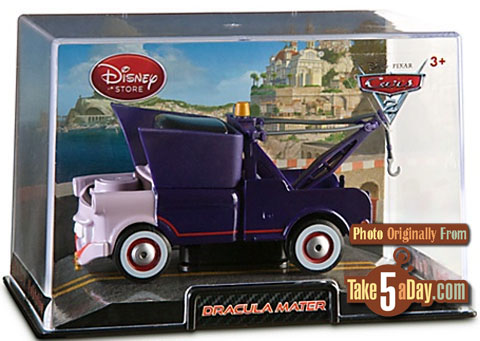 Materhosen (Or Beer Me Mater) (Or What Ale's Ya Mater) So, take off and buy me, eh?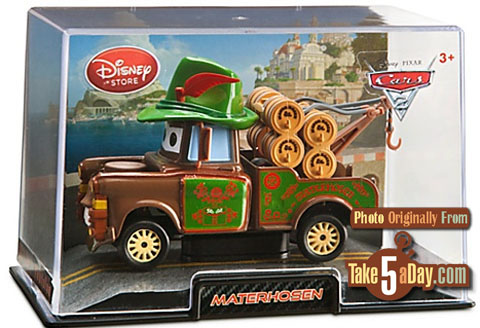 And Taco Truck Mater …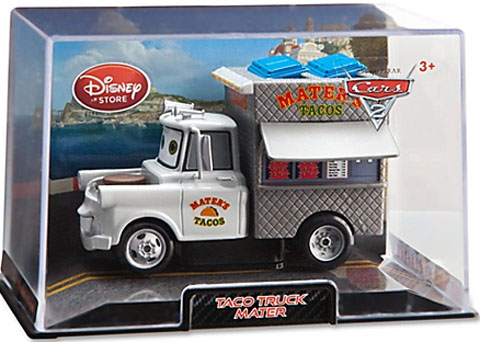 Nom Nom Nom …
Mattel does have Taco Truck Mater & Hot Rod Mater on the schedule board.
They are on sale – 2 for $12, a savings of a dollar over a regular purchase of 2.
There's not much left on sale but you can add this towards your purchase of $75 to get free ship. Both CARS light up!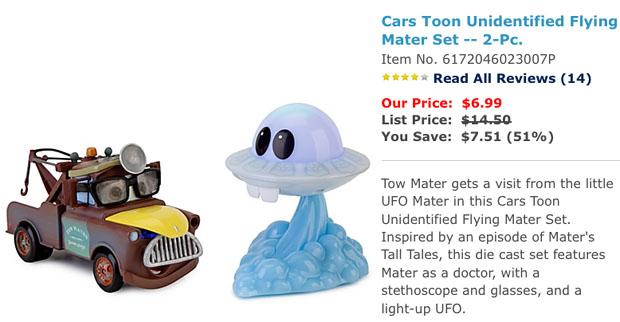 You can find all the Mater's on one page here.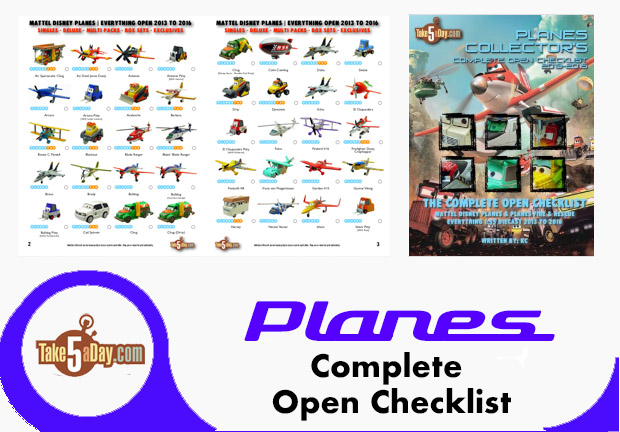 metroxing

7 January 2012

Disney Pixar CARS 3, Disney Store


15 Comments