Home
»
Disney Pixar CARS 3
,
Retail
Disney Pixar CARS eBooks "In-Color" – Kindle Fire Hardware Only
Some CARS books are showing up as available in color and viewable on the Kindle but it looks like it's ONLY for the COLOR Kindle Fire and not available on the monochrome Kindle's nor the Kindle reading apps on another device.
For instance, the Kindle pricing on Mater's Treasury of Tall Tales is a great deal as a Kindle eBook, but you need the actual COLOR Kindle Fire to be able to buy it.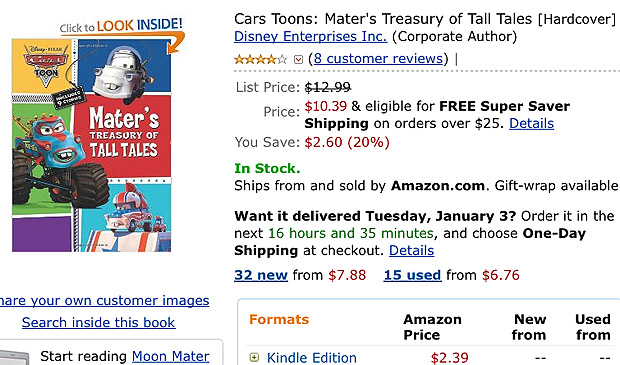 If you try buying it on a NON-KINDLE FIRE, it says there's no registered device but my other Kindle-reading devices are definitely all listed (iPad, iPhone) and I purchased a (monochrome text only) novel the other day with no hiccups …
So, if you have an actual Kindle Fire, you can starting buying-adding Kindle versions of CARS books such as Mater Saves Christmas to your device.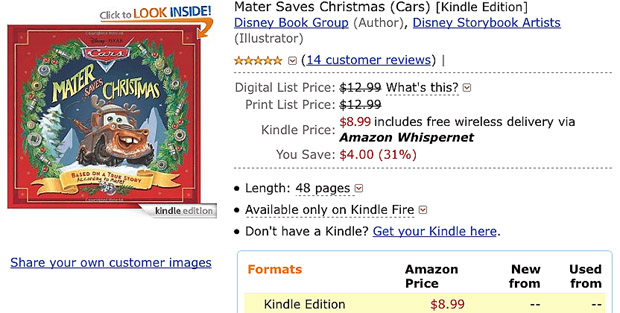 Hopefully this is a temporary oversight that will be fixed with a software upgrade for the iPad and other smartphone devices.
But if you have a Kindle Fire – fire away. If you buy one of the CARS eBooks or is it kBook?, send us a review and let us know what you think versus the treebook version.
World of CARS (Kindle Edition)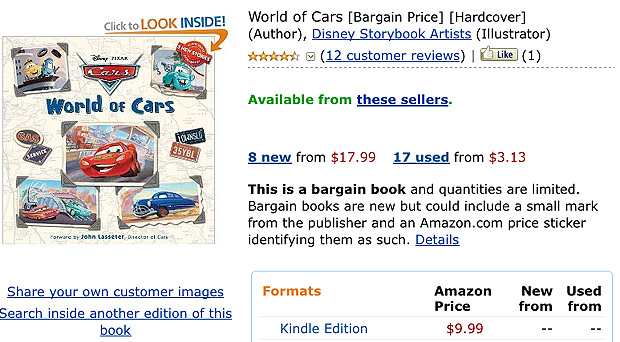 There's not a lot of CARS Kindle Edition books but you can find them all here.
Note – the listing for Moon Mater is really the Mater Tall Tale Treasury book, wrong cover art.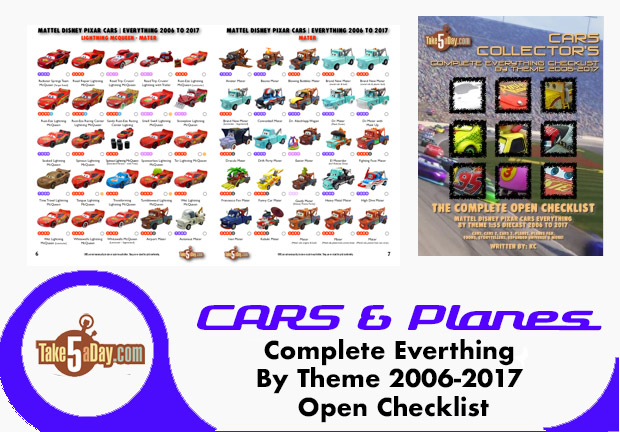 metroxing

3 January 2012

Disney Pixar CARS 3, Retail


2 Comments