Home
»
Disney Pixar CARS 3
,
Mattel Disney Pixar Diecast CARS 3
Mattel Disney Pixar Diecast CARS 2: Super Chase "Flash" Diecast (Update)
This might be our only chance to see the "Super Chase" CAR called "Flash," named after Swedish racer Jan Flash Nilsson.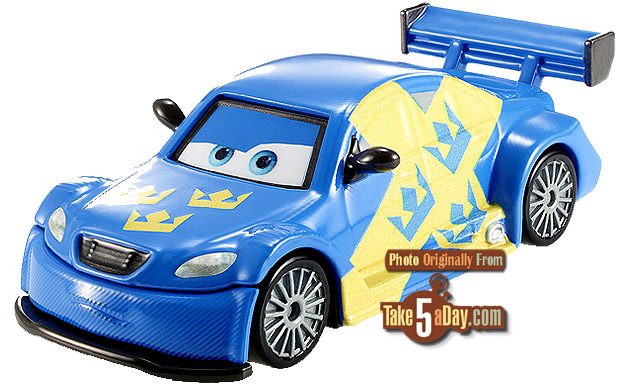 The Super Chase CARS will not be packed in every case – which makes sense for Finn McMissile but a new CAR? It's sure to be a sellout so let's make very few of them … um, that'll show them??
As linked in our last post – John Lasseter got the first one and even he said that we'd need to make friends with the stockboys and people who worked in the backroom so John knows. These will pretty much go from the back rooms to eBay. So instead of selling tens of thousands, Mattel will allow a few hundred people to make ALL the profits from this? And oh, yea, annoy 99% of CARS buyers? Well, it is a plan.
If you really want to make a Super Chase for CARS, you "repeat" CARS that only ultra completist collectors would care about:
Unspun Finn McMissile.
Petrov Trunkov in Al Oilski packaging.
Petrov Trunkov in Al Trunkov packaging.
Unspun Petrov Trunkov.
Unspun Trunk Fresh Pitty.
Invisible "Cloaked" Mater.
There's a Super Chase program that's perfect for everyone.
Here's John Lasseter at the presentation – at around 4:05, he explains the "chase" concept and how bribing the stock room guys is the way to go.
John H asks, "Does the Mattel guy in the clip say "only 3000 produced" right after John Lasseter talks about bribing the guys in the stockroom?"
I went back to listen, it actually sounds like he says 2,000? CARS 1 cases were produced in allotments of around 20,000 so this sort of follows Hot Wheels Super Treasure Hunts, 1 in every 9-10 cases? So, if 2,000 sounds like what he says, that's about 10% of the cases would have one … because hey, why produce more when clearly Finn McMissile is the CAR everyone wants …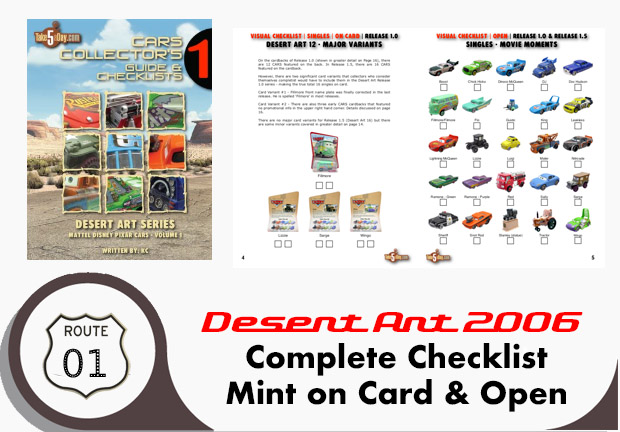 metroxing

12 September 2011

Disney Pixar CARS 3, Mattel Disney Pixar Diecast CARS 3


53 Comments