Home
»
Disney Pixar CARS 3
,
Mattel Disney Pixar Diecast CARS 3
Mattel Disney Pixar CARS: Kmart – Small & Cute Trumps Grumpy Adults
While us adults might feel a bit grumpy and yelley at Kmart, we are trumped by the cute …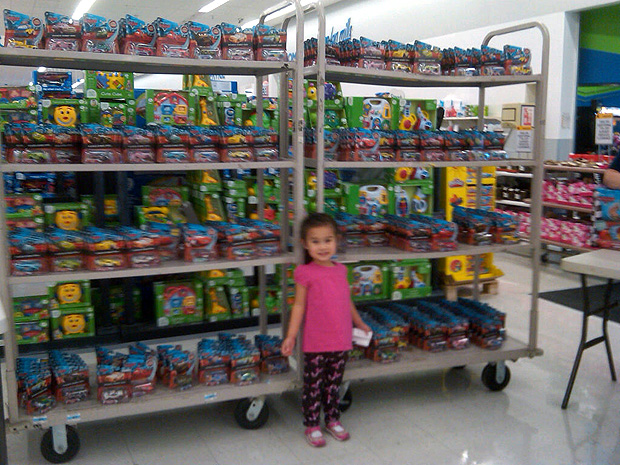 Carl C's daughter, Mazzy has no problems shopping at Kmart – they even have shelved CARS for her at her height. 🙂
"At kmart cars day 5 – they messed up and opened up all the cases. so when we got there they just said "help yourself". which was disappointing since the whole ticket thing is part of the fun. Then on day 6 my mom was with us, mazzy got picked first then went to her box and grandma yells out "go ahead and pick your cars!" (before they gave the green light). but mazzy remembered from day 4 that you get a ticket and wait till they tell you to open, so she waited patiently and we all giggled. too funny. good times. thats what this is all about…."
And with manners! Good thing she hasn't seen the crazy "adults" pushing, shoving or running off with the boxes …
And here she is on May 15th …CARS Collecting – not so hard …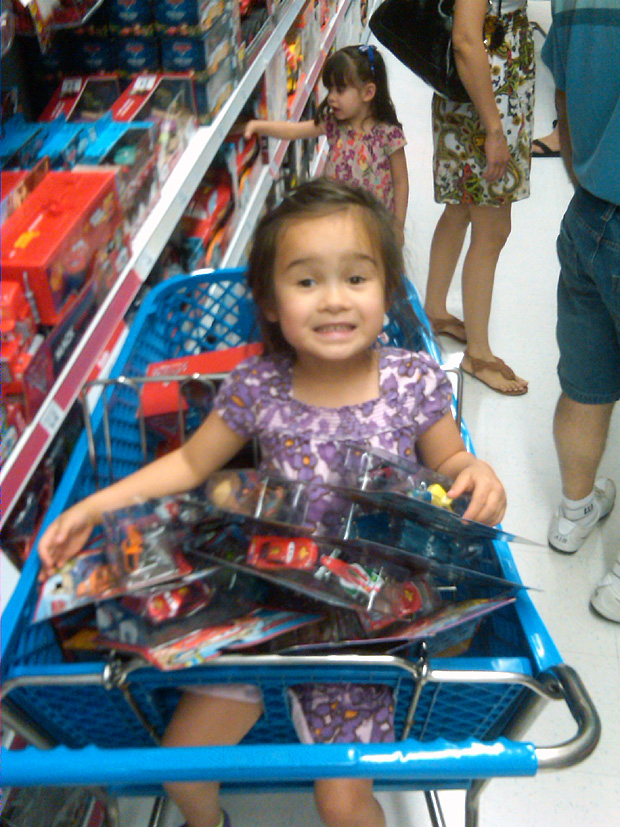 Though the lesson might be, if you're really cute, Cars will literally fall into your lap? 🙂
"Her fav right now is probably Holly, but since they have been a part of most her life the favs change. it was actually a great learning experience since she could name all her cars before she could say the alphabet. and it was a great incentive since most of the collection was built thru "on-time" and "pee-pee" prizes. not to mention the countless hours (and still counting) of bonding time. i dont have to tell you, but the value of cars is truly priceless. speaking of easy collecting, one more pic attached of her on the big day – the first day of cars 2 diecast release (may 15). she was cracking up everybody at TRU with her excitement. daddy was pretty excited also. i'll never forget filling the cart (and her lap) that day."
Nice to hear a nice story. 🙂
Thanks Carl C. and Mazzy! Good luck with your collecting!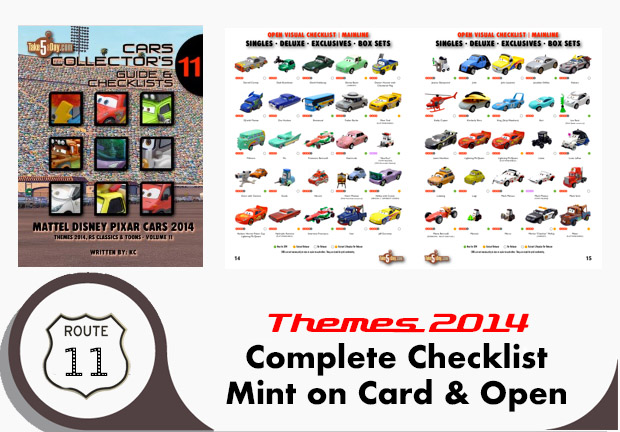 metroxing

16 July 2011

Disney Pixar CARS 3, Mattel Disney Pixar Diecast CARS 3


20 Comments