Home
»
Food
Happy 4th of July Everyone!
Happy 4th of July everyone!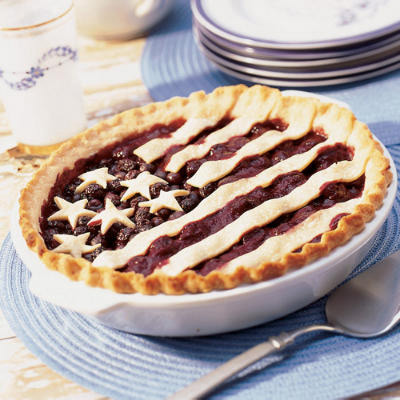 Have fun! Stay safe – get enough to eat … and try not to set anything on fire (again).
And no need to strap anyone to a bottle rocket to see what it's like to be shot up in the air.
Thanks for the link, JOHN in MO.
Old Glory Cherry-Blueberry Pie via Sunset magazine.