Home
»
Contests
,
Disney Pixar
,
Disney Pixar CARS 3
Disney Pixar CARS 2: Contest! Plot Out CARS 3 For Rare T-Shirt!
"Born2Collect" has graciously donated several State Farm CARS 2 t-shirts for a contest!
Answer this in the comments below –
"If you had the opportunity to write and direct Cars 3, what would you base the movie on."
You may enter as often as you wish as you will be judged by your entry content.
Born2Collect and his sons are hosting this contest and are the sole judges. They will pick the THREE best.
GRAND PRIZE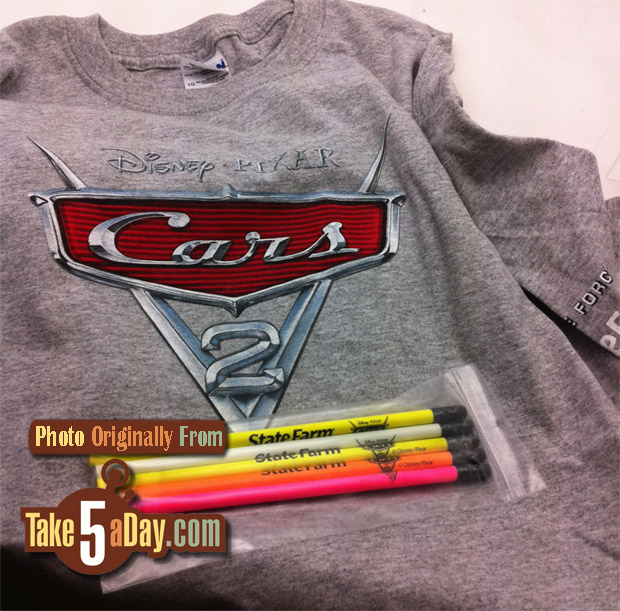 Grand Prize wins an XL CARS 2 t-shirt and a set of CARS 2 State Farm pencils.
2nd Prize wins the same XL CARS t-shirt but no pencils.
And third prize wins a KMart CARS Day #6 Poster (donated by Tizmanian)
The t-shirt says JOIN THE FORCE – STATE FARM on the sleeve … um, that slogan sounds vaguely familiar but don't nobody tell George Lucas until after our contest is over.
Contest starts right now and runs through July 10, 2011 11:59:59 PM PST.
International entries are accepted.
Thanks "Born2Collect & Kids" for the contest prize and contest!
Born2Collect went to the mat to get us these prizes (not available in stores!) – for that he is now apparently finally properly insured – including coverage for Dutch Elm Disease (not for his property, for himself) as well as fully covered against anti-submarine missile damage and Mary Hart's legs exploding in or around his treehouse.
Thanks B2C & kids for the fun contest & great prizes – thanks!
And good luck everyone. I look forward to hearing all your ideas!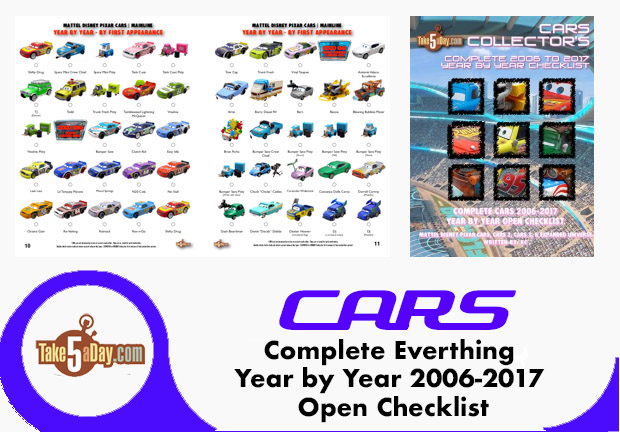 metroxing

3 July 2011

Contests, Disney Pixar, Disney Pixar CARS 3


36 Comments