Home
»
Disney Pixar CARS 3
Disney Pixar CARS 2: Going to See CARS 2
Hey, whatcha doing this Friday night?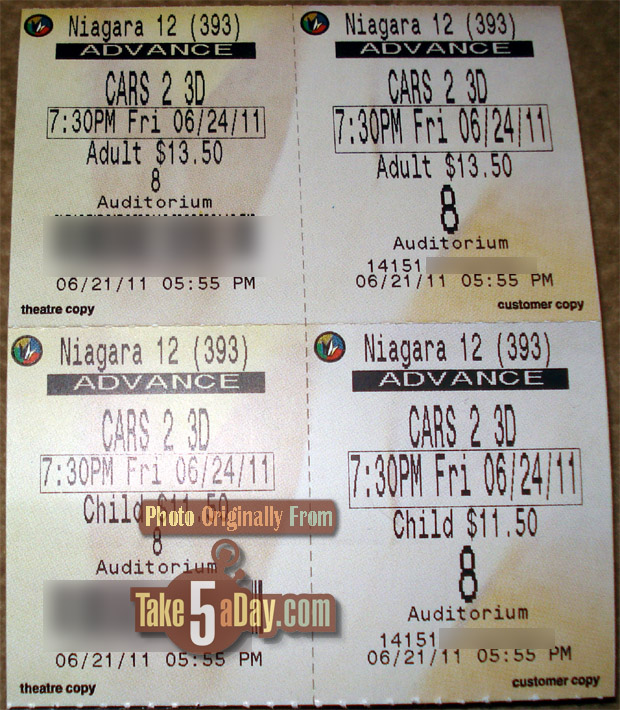 (SlicePie & son are ready. Thanks.)
Don't worry – no spoilers but I will give you this advice for CARS diecast collectors. Just watch the movie – don't glance about the screen looking at the CARS on the periphery … just watch the movie like a normal moviegoer … you will be tempted but don't do it – just pretend you have NEVER heard of diecast CARS or any movie toys EVER. 🙂
THEN go back and see it again where you can then check out out every square pixel … ok, it might take a third showing to take it all in and stay for the credits, it's practically a mini movie in itself – in fact, I can tell you right now it's a tie between CARS 2 or the Incredibles for the best end credits.
Yes, Todd, Pizza Planet is in the film but don't look for him until your SECOND viewing – watch the movie! 🙂
Also, make your bathroom run BEFORE the movie – there are ZERO minutes during the film where you can run off, so tough it out 🙂 … if the kids asks for something to drink, tell them they have to practice for desert camp. 🙂
And don't get there late – the TOY STORY SHORT is he-larious.
Don't forget, your movie tickets are worth Disney Rewards points also … someone mentioned they could not figure out what theater was showing CARS 2 – you can jump to the Disney site (click on image) to jump to ticket purchase link page.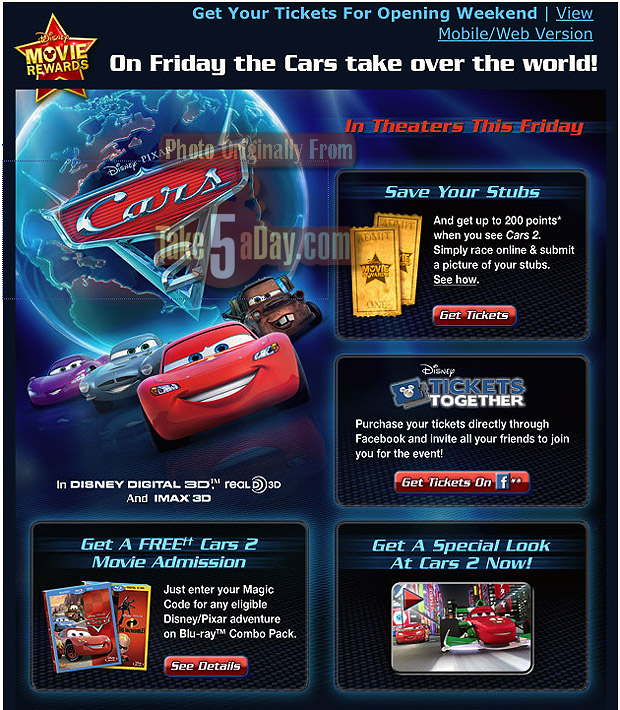 (and do NOT watch any more video clips of the film!)
And a heads up from Kevin NascarBronco … Visa Signature & Fandango will buy you a free ticket when you buy one ticket … (must have VisaSignature credit card). Thanks K-NB.


metroxing

22 June 2011

Disney Pixar CARS 3


48 Comments