Home
»
Disney Pixar
,
Disney Pixar CARS 3
Disney Pixar CARS 2: "Massiver" CARS 2 TripTych Poster Online Now
While you could download a relatively large version of this …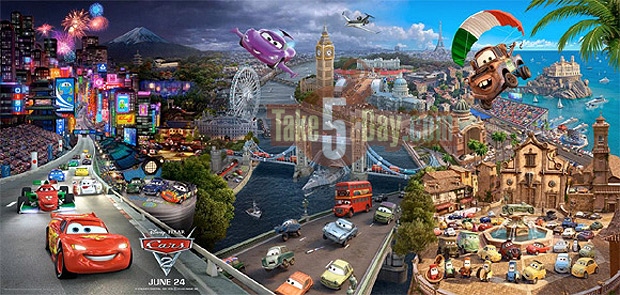 The Disney CARS 2 site is offering an online version with zoom that can only be described as ultra freakin' NSA Satellite high res.
How high res and how much zoom?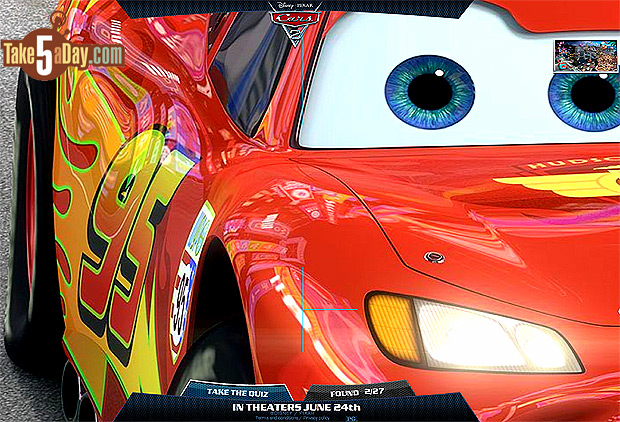 Yea, however big your screen is … (this is shrunk down to fit our template). but yea, you can freakin' see EACH headlamp down its exact detail … notice the tires are affected by the air pressure where it meets the road …
Or every wave & rivet …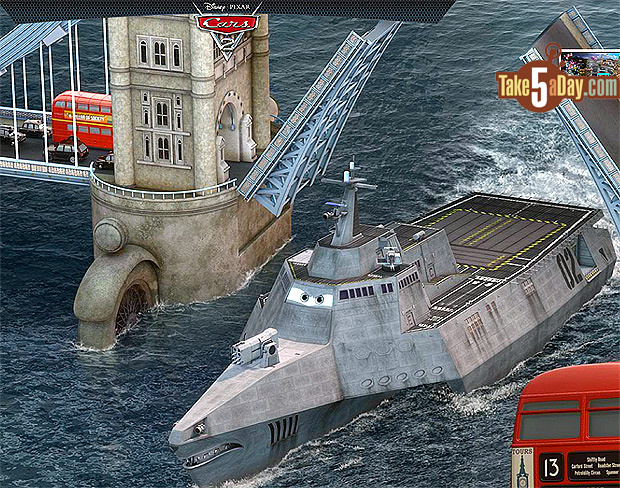 And yea, these Pixar guys spent just a little bit of time creating a world down to the most minute details …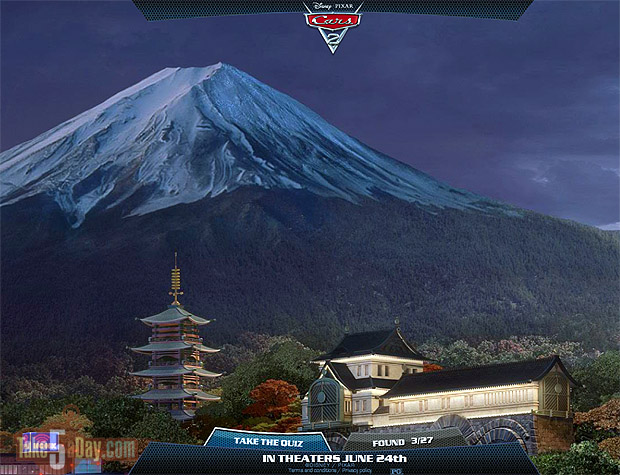 This is ONE SCENE in a 2-hour movie … holy carumba!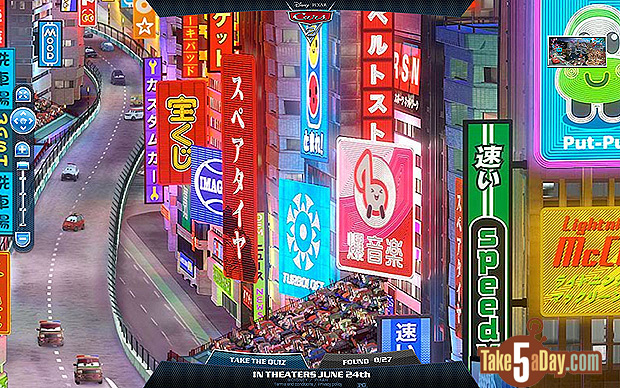 There are fun little surprises now that we can literally see where the oil spots meets the road … SPOILER ALERT. Go back to LOLCATS if you do not wanna know …
Harryhausen Sushi (from Monsters, Inc.)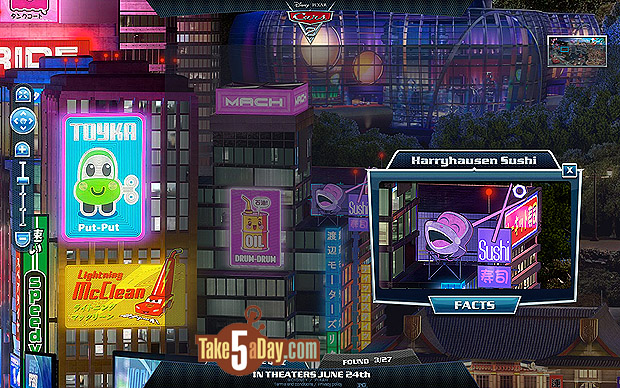 Or the mysterious Racer X …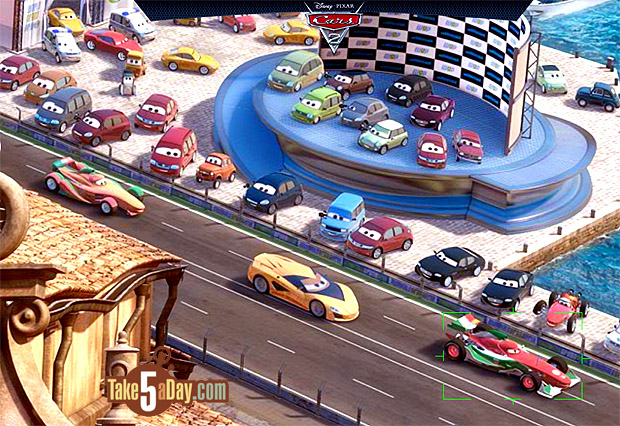 And if you want a pizza FASTER than a racer can deliver, you call Pizza Planet … to infinity and beyond at intergalactic speed.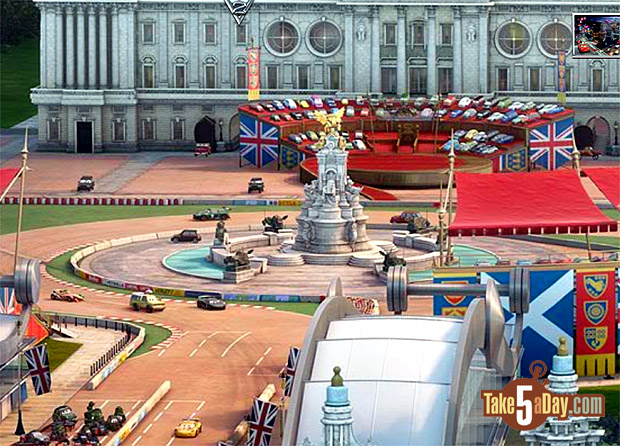 And of course, the Queen meets the gang (along with her body guards).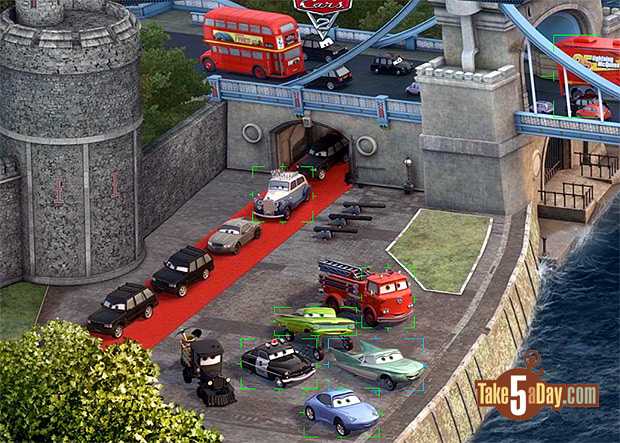 And your task today – identify every CAR …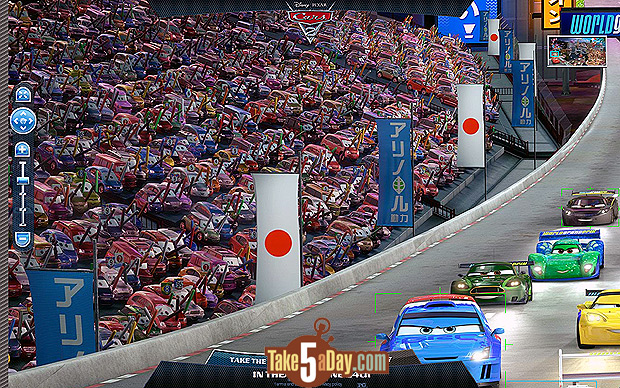 Or here …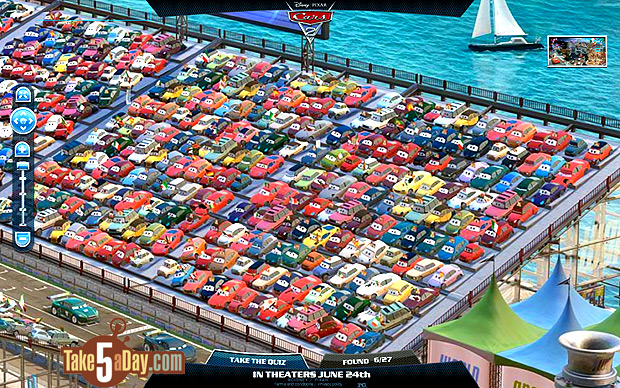 And hey, there's Stephenson the Spy Train …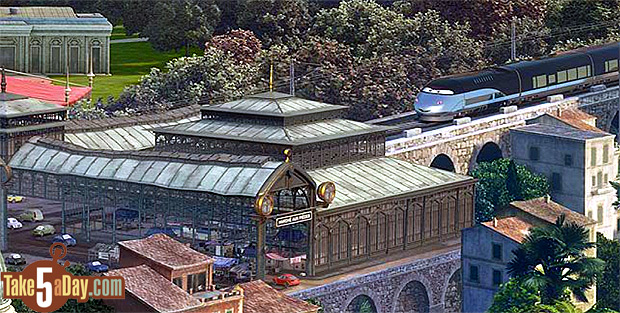 You can check it out yourself.
I think you will pretty much need to see this movie 3 times, once to laugh and enjoy, once to appreciate the amazing detail and once to count the diecasts … then there's Sunday … 🙂
Thanks for the heads up, "Pixar Lover."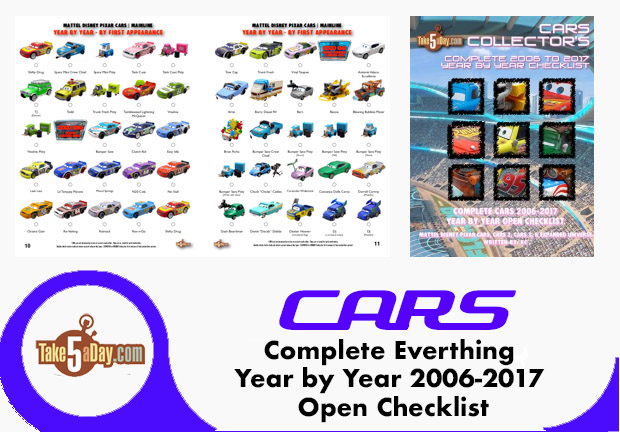 metroxing

14 June 2011

Disney Pixar, Disney Pixar CARS 3


40 Comments