Home
»
check list
,
Checklist
,
Disney Pixar
,
Disney Pixar CARS 3
,
Mattel Disney Pixar Diecast CARS 3
Mattel Disney Pixar Diecast CARS 2: Mainline Singles Sealed Case Assortments
Since it's fairly easy to walk into a store – even a gas station to buy the first 15 singles, I have not posted a lot of case assortment info but now that you might want to consider getting full cases, here are the case assortments through the Summer and into the Fall of 2011.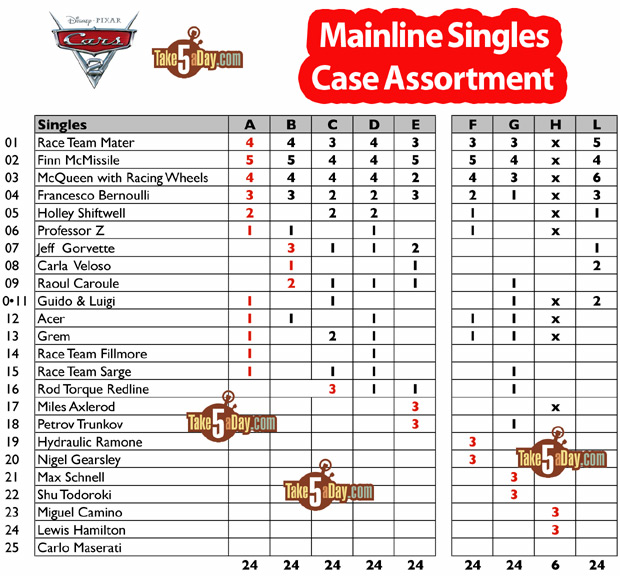 The E case is just showing up in stores.
There are no set dates for CASES F and after other than summer but presuming Hydraulic Ramone is first to ship to Kmart for Kmart CARS Day #6 on June 24, 2011, the F case probably will arrive in July and then G probably late August and H September. There's no specific breakdown for H other than Miguel & Lewis Hamilton will be in there and the other CARS included marked with an X.
Also keep in mind that assortments might change the further out it goes.
Will there be an I & J? Unknown but probably. K is probably reserved for Kmart CARS Day #7 in October (October 22?). L certainly looks like a Christmas case for general retailers.
Then ready or not, "2012" will begin in late October or November.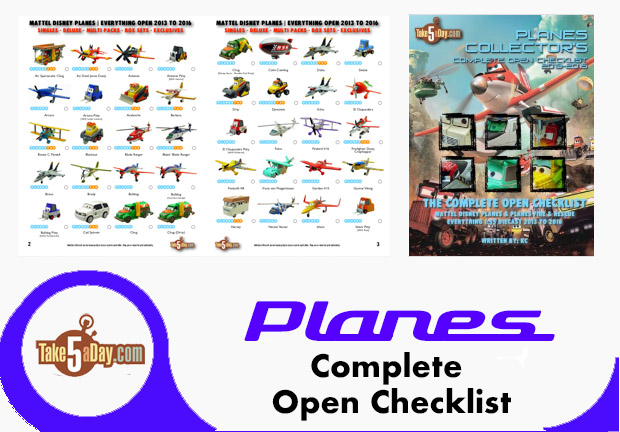 metroxing

1 June 2011

check list, Checklist, Disney Pixar, Disney Pixar CARS 3, Mattel Disney Pixar Diecast CARS 3


48 Comments