Home
»
Disney Pixar
,
Disney Pixar CARS 3
The WSJ Spends a Day with John Lasseter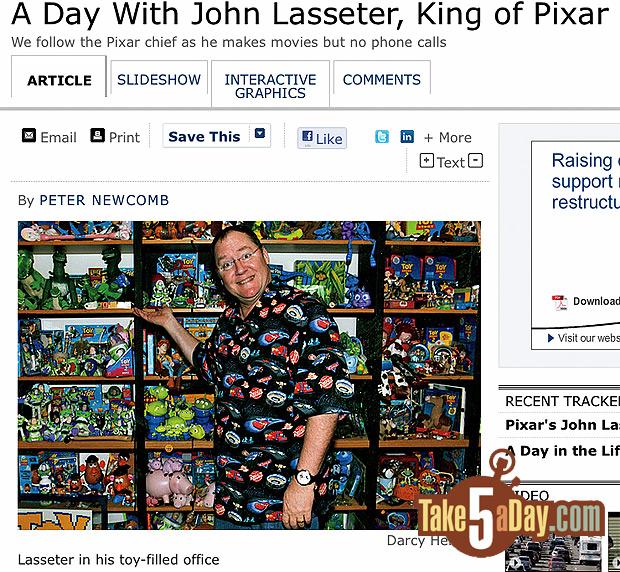 He starts his day at 5:15 AM.

Don't expect a phone call or email reply … he will talk to you in person … or call you back if you're the boss of him literally (his wife, Steve Jobs and Bob Iger, President of Disney will get a return call). 🙂
104 recording sessions for CARS 2 … and yes, he has lenticular CARS – hey, if they're good enough for John L.  🙂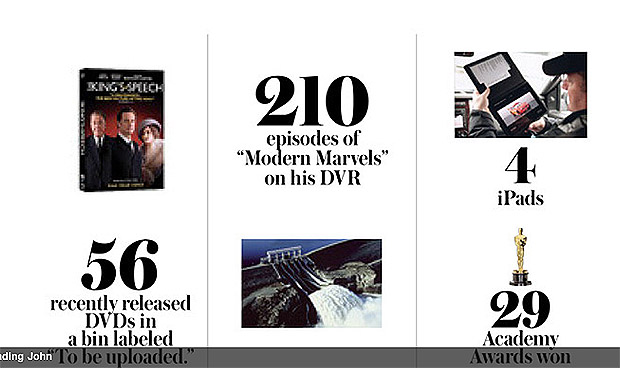 He has 4 iPads, there he is checking work on CARS 2 … he loves MODERN MARVELS and Pixar has won 29 Oscars in 25 years.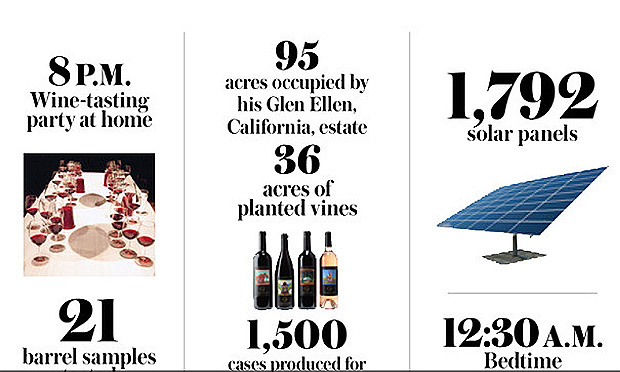 Day ends at 12:30 AM …
You can read the rest of the story from the WSJ Magazine HERE.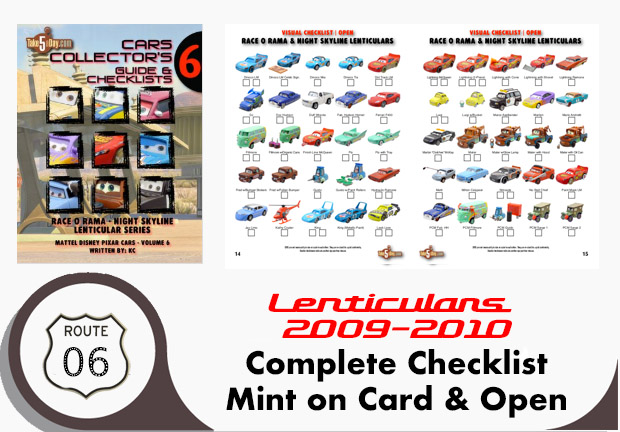 metroxing

29 May 2011

Disney Pixar, Disney Pixar CARS 3


9 Comments