Home
»
Disney Pixar CARS 3
,
Mattel Disney Pixar Diecast CARS 3
,
Retail
Mattel Disney Pixar Diecast CARS 2: Retail Launch Day (+ Contest Survey)
Target seems to have been ready …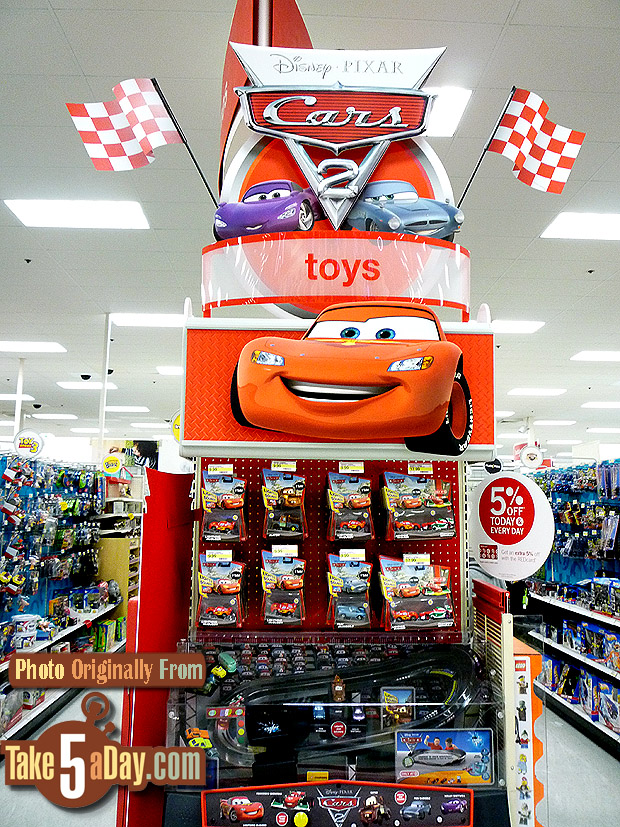 The play action track display is nice …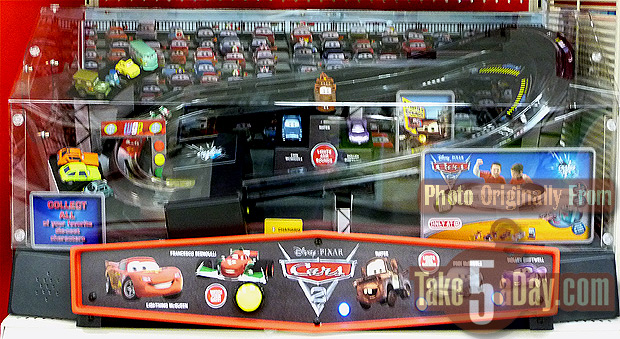 Though the employees who work across from it might yank out the speakers in another 36 hours.
It was nice – though at some Targets, THREE endcaps! (thanks Charlie W!)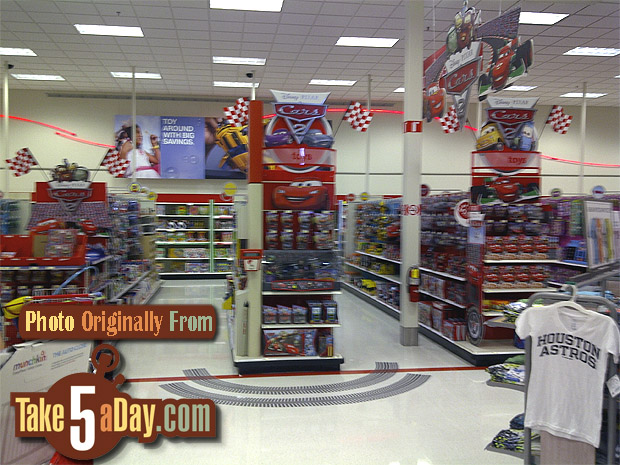 Walmart was mostly ready …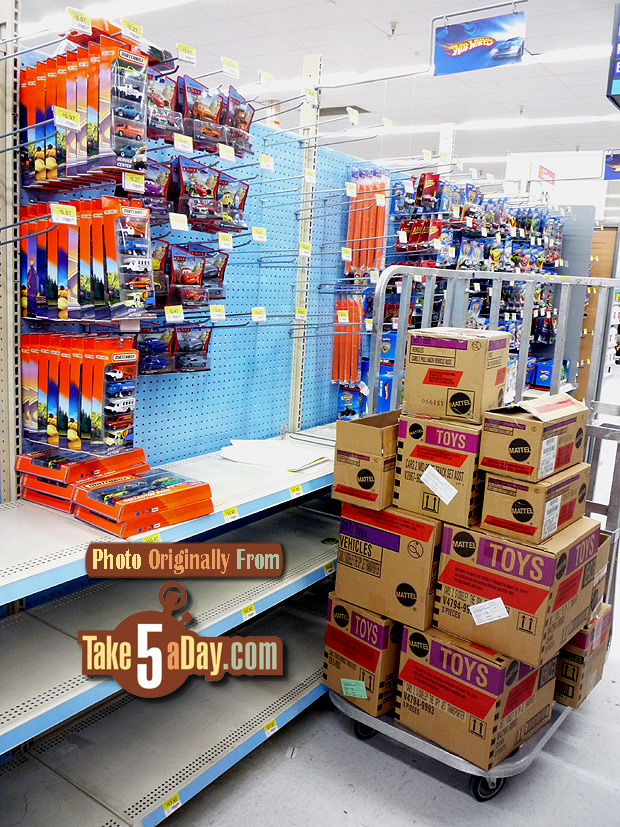 After 8 singles, the dude had to take a break – wheww, what a day. Of course, for some of you, I guess it would be a time saver just to drag this cart to the register.
But thanks all for the great pics – I know it's a new concept walking into stores and buying merchandise on full pegs, shelves and displays.
Though for those who don't like too much change, some WM's will not startle you with too much change …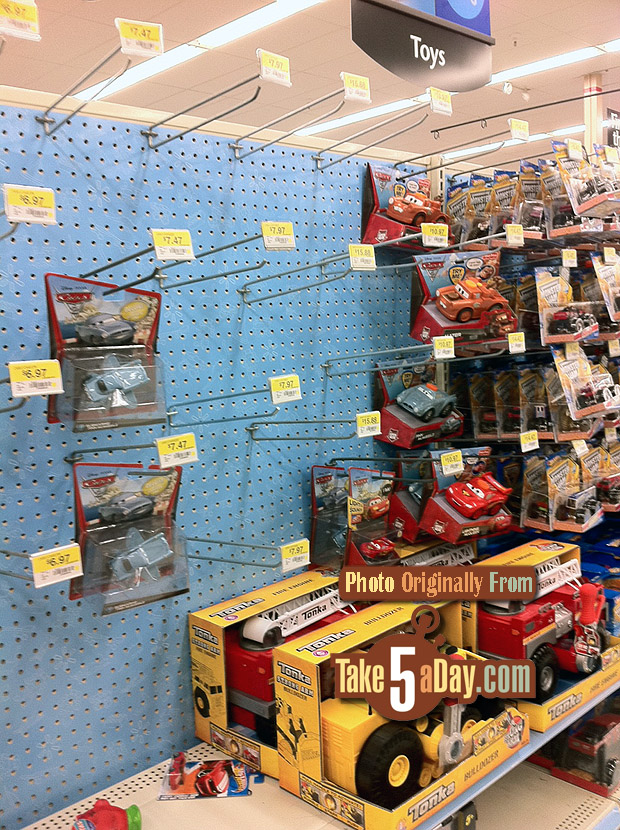 We've put together a little survey to take a pulse of how your shopping went and what you think so far.
9 Questions Only – and if you want to enter a contest for a CARS 2 movie poster plus some second prizes, just fill in your email address at the end of the survey. Thanks!
My Kmart had some new CARS 2 merchandise but not much … though better than Nikko's tale – when he went to his empty Kmart and asked where the CARS 2 CARS were – they told him to hold his horses and to take a raffle ticket.
Whaaa? Is it June 25th already?
"Mike Man-I-Fold" had much more luck at his KM scoring some exclusive Pit Crew Mater with headphones.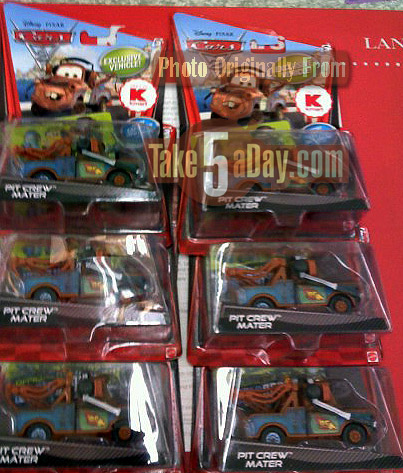 Pit Crew Mater with headphones singles only available at KM.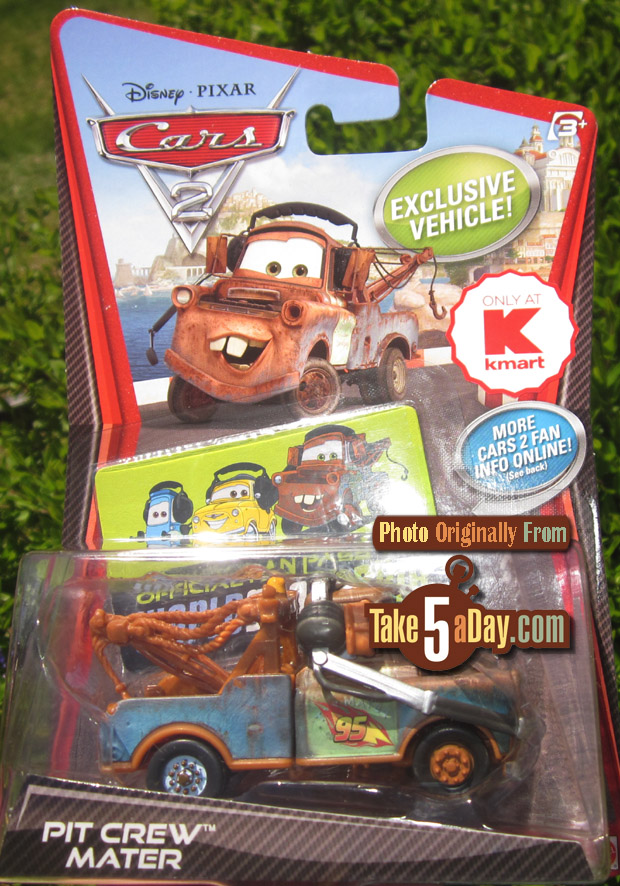 Whee Hoo, I'm open for action!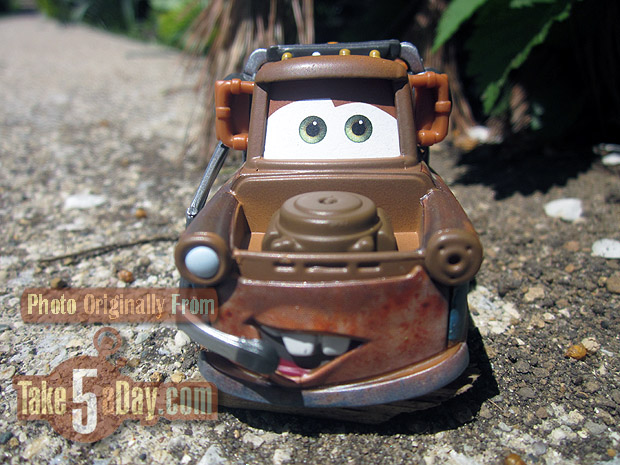 And you get a cardboard pass …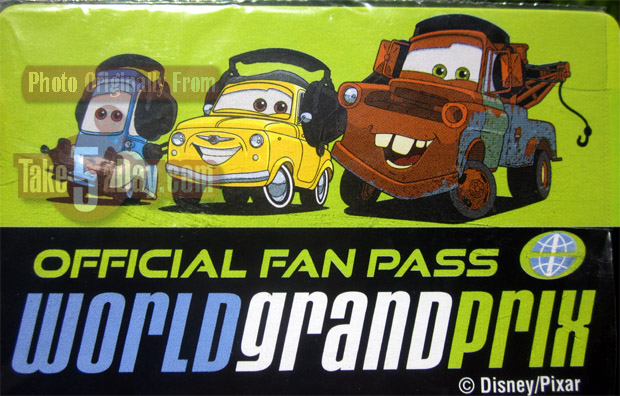 Something tells me you won't get into the gates of Pixar or Disney with this …
And the back promises you a gateway to a wonderous website …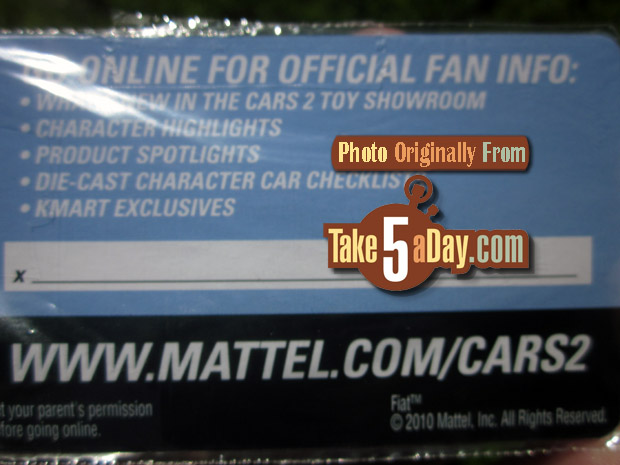 I hate to burst your bubble but here's what the actual page is …

If only there were a website in which you could find out Kmart CARS info like the next Kmart CARS case assortment included Chick, Lightning McQueen, King & Lightning McQueen CARS 2 with rubber tires …if only … 🙂
Mike  sent along one more picture in which I'm not going to caption … mainly because I'm a scaredy-cat …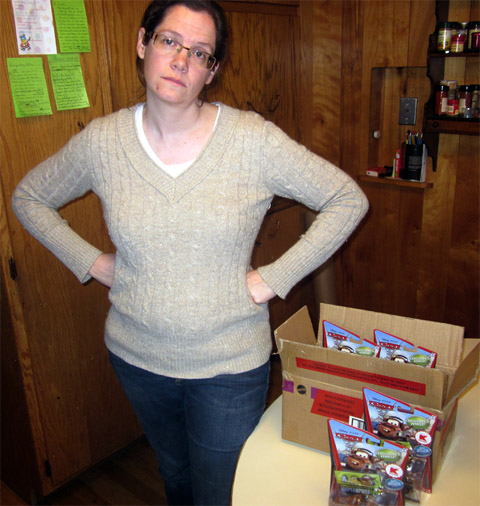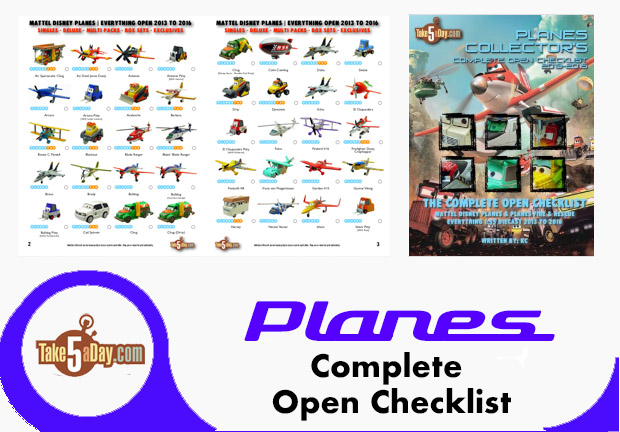 metroxing

17 May 2011

Disney Pixar CARS 3, Mattel Disney Pixar Diecast CARS 3, Retail


93 Comments