Home
»
Disney Pixar CARS 3
,
Mattel Disney Pixar Diecast CARS 3
Disney Pixar CARS 2 Buying Season: Report In! (Coupon Update)
TRU is up & running!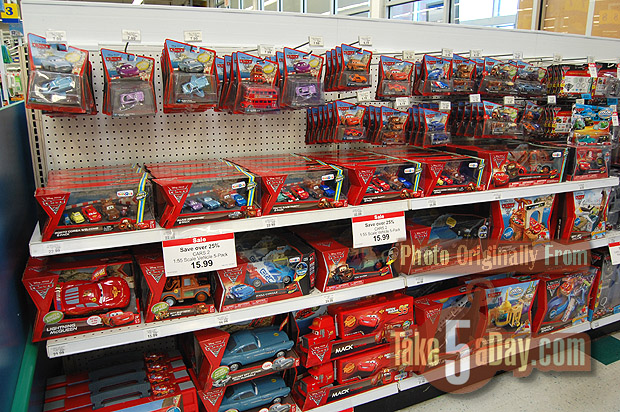 From BMW, this is the smaller TRU configuration but it will look basically like this …
The Ridezmaker stuff looks pretty nice … though you will need bigger and wider shelves. 🙂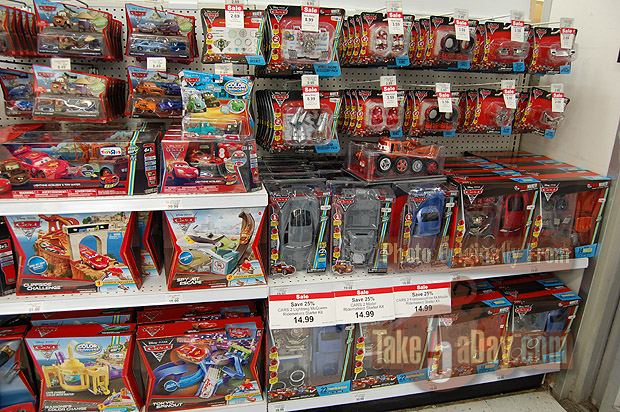 "Kachow95" sends a pic of his haul from WM – looks like a little of everything – wow, what is it like to wheel a cart up the the aisle and just place things in it and then go up the register … weird way to shop for CARS …  🙂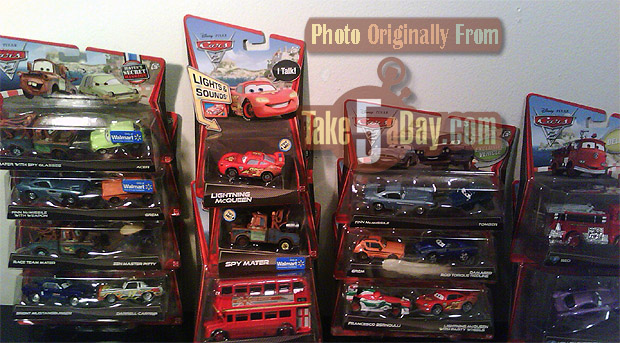 And there's still plenty of stuff on the shelves – also weird …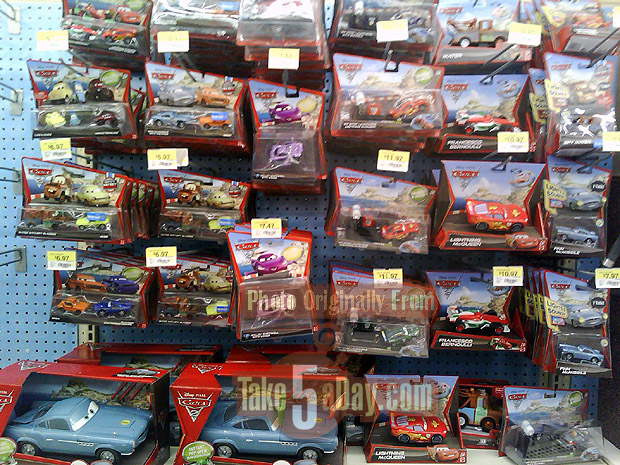 And "Carl" says look carefully … error … unless it was some idiot who replaced all 5 CARS there with these 5 CARS …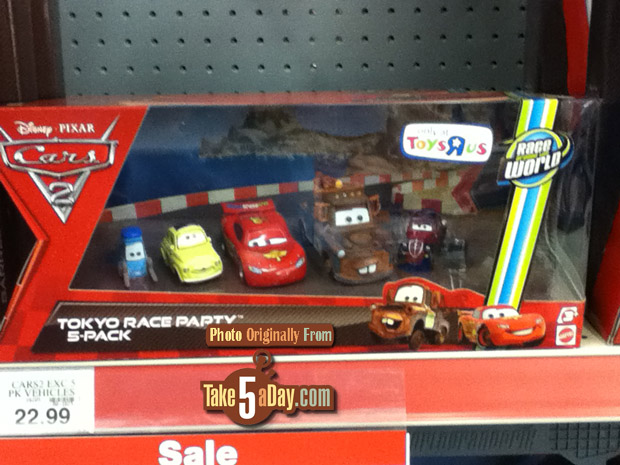 "Stephen S." has found the best error so far …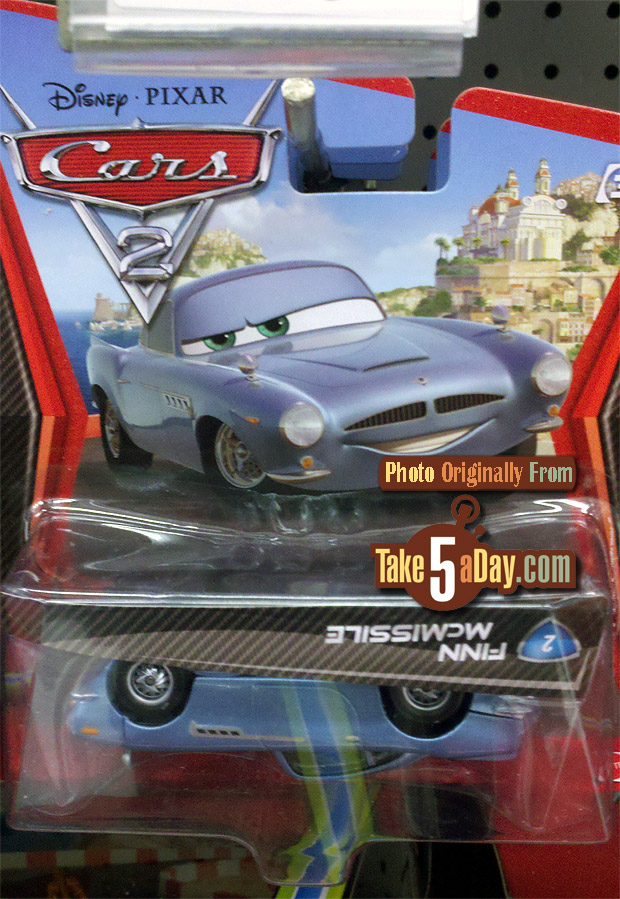 The rare anti-gravity Finn you've been hearing about …
Now, just waiting on KM and Target …
Target's still look empty here – not even the giant CARS 2 sign.
Celso from Miami says, "I found a 10% discount coupon at target.com offer valid at Target or Target.com valid until 5/28/2011 on Disney CARS 2 Toy." (click for link to PRINT)
I'm presuming it's good for one CARS 2 item.
Look, a CARS Clock to tell you when to start shopping. 🙂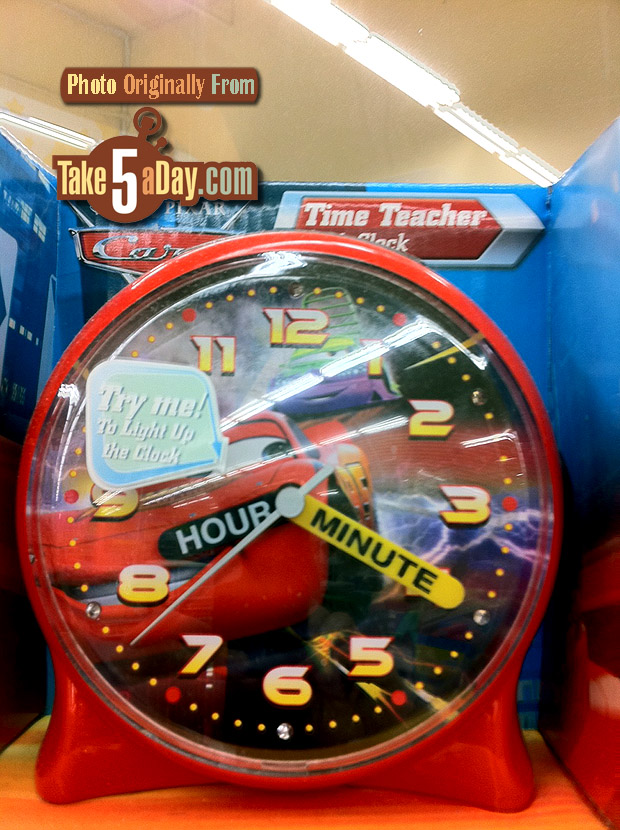 The HOUR grows near …
Or report in at 9 AM Monday and give us the scoop – your shopping day (and adventures).
Send us your stories and your pics!
Your stories and report can go in the comments below.
Send your pics to me at metroxng @ gmail.com  (no spaces)., Thanks.
And happy cars hunting and shopping!
(BTW, Trading Forum restrictions are gone – sell and trade any CARS related items).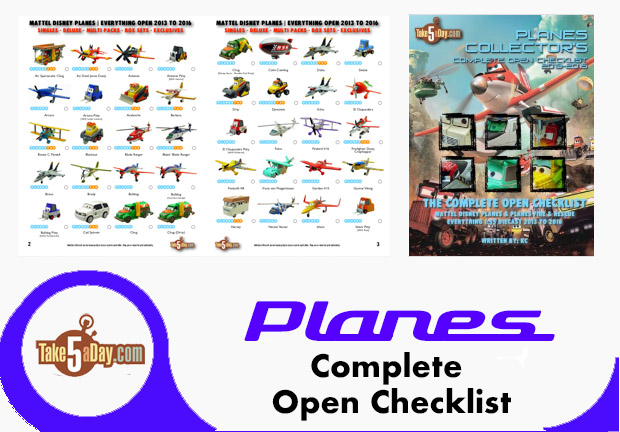 metroxing

15 May 2011

Disney Pixar CARS 3, Mattel Disney Pixar Diecast CARS 3


205 Comments