Home
»
Disney Pixar
,
Mattel Disney Pixar CARS
Mattel Disney Pixar Diecast CARS: Sarge – What Won't Kill You Will Pay You
Most people just returned their Sarge back in ought '07 when he was leaden with lead and got a refund from Mattel but apparently you could also join in a class action lawsuit – the modern day stoning – only with lawyers … Mattel folded after 4 years of lawyering …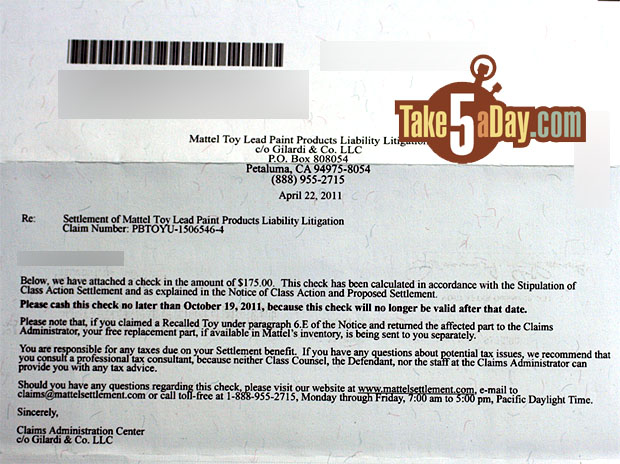 $175 – not bad … usually I get a voucher to redeem for a pack of gum. (I missed this money grabbing opportunity – guess my mind went blank from all the lead in my system – it is a mystery why my blood lead is so elevated ..).
(I think this might be the actual correct usage of the word IRONY or is it double IRONY since I have lead in me and not iron).
I do not know if you can still get in on it or you missed the one time Mattel buys you a round … a case of CARS or two.
Somethings tells me that "Mr. LCC-20" will be indirectly feed this back to Mattel via Target, WM & TRU. 🙂
So, settling this lawsuit proves the old adage, 'this doesn't cost money, this makes us money indirectly.'
Who else scored money? Money, money, money.

metroxing

27 April 2011

Disney Pixar, Mattel Disney Pixar CARS


23 Comments