Home
»
Disney Pixar CARS 3
,
Mattel Disney Pixar Diecast CARS 3
Mattel Disney Pixar Diecast CARS 2: Miguel Camino, Max Schnell + Pixar GT Racer
Two more characters (already IDed) but now officially introduced …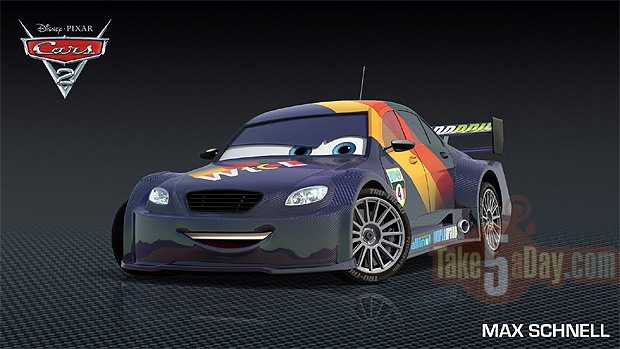 Max Schnell is an ordinary German luxury sedan turned racecar. Max's character takes inspiration from a real racing series, the DTM German Touring Car Championship, which features heavily modified Mercedes-Benz C-Class and Audi A4 sedans. In the real world, these competition versions make 460 horsepower from V-8 engines and tip the scales at a lightweight 2,300 pounds.
In "Cars 2," Max has similar workings, with carbon fiber construction to drop as much weight as possible. Max has won more races at the fictional Motorheimring than anyone in his series.
And a Spanish racer – Miguel Camino who should translate into a very cool looking diecast CAR …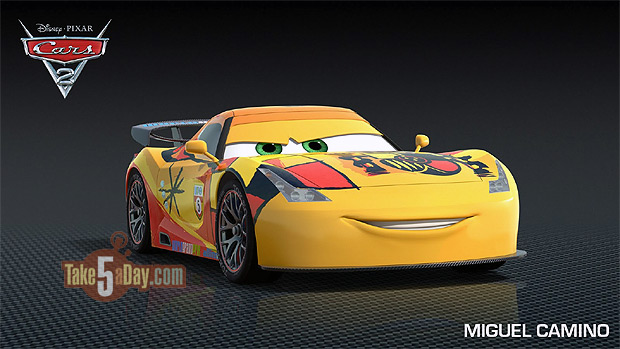 AND there are at least three "mysterious" racers "on the list," with no photos or screenshots available yet including a Maserati, Sebastian and a race car that should pretty sell out in an instant – a Pixar GT race car.
Plus a new screencap from the film – too bad there's no scheduled playset that looks like this … how nice would it be if it could light up?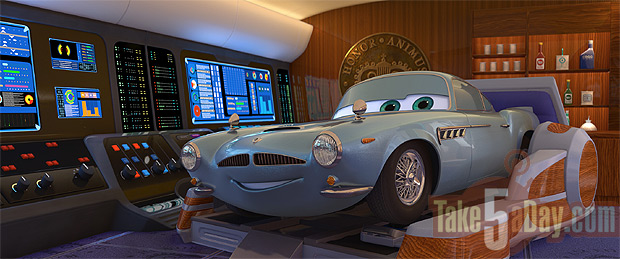 And a super, wicked, awesome tribute poster in the old, old school 60's spy movie style …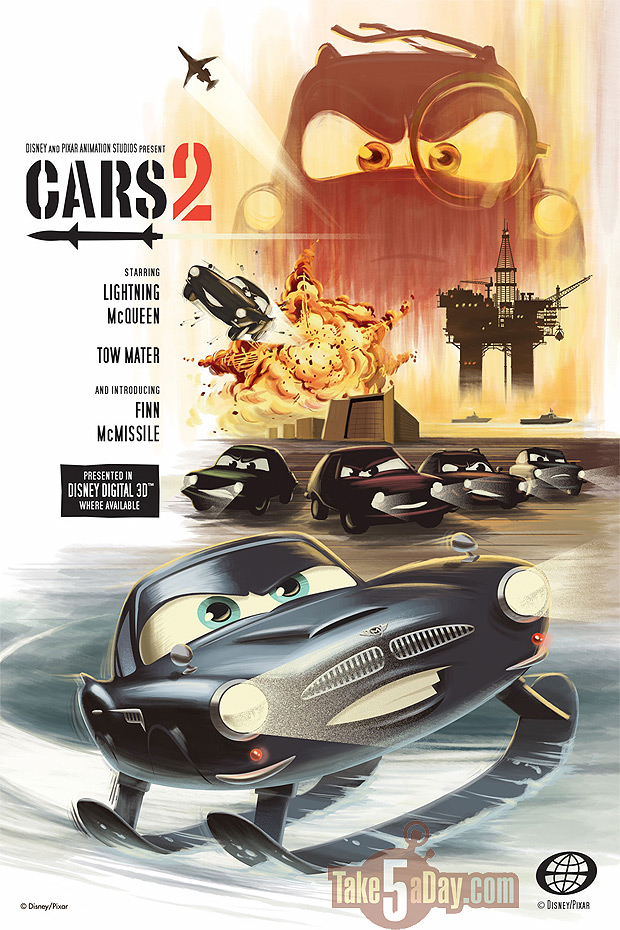 Pixar – the studio with the midas touch … Mr. Gold Lasseter … He's the man who's gonna lasso you in … into to buying more CARS …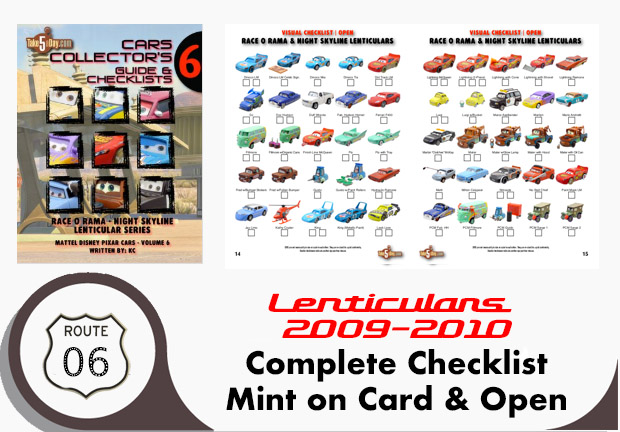 metroxing

8 April 2011

Disney Pixar CARS 3, Mattel Disney Pixar Diecast CARS 3


26 Comments