Home
»
Disney Pixar
,
Disney Pixar CARS 3
,
Mattel Disney Pixar CARS
,
Mattel Disney Pixar Diecast CARS 3
Mattel Disney Pixar Diecast CARS 2: Pit Stop Launchers Checklist
CARS 2 product is not supposed to be out on the shelf until May 16, 2011.
It is not May 16, 2011.
Who reads these days unless it's on the internet, right?
Speaking of the internet, how about the power of light like speed over to the Netherlands to look over the shoulder of "ScoobyDoo," and "King of Cars," who sent along some great pics for us to oogle …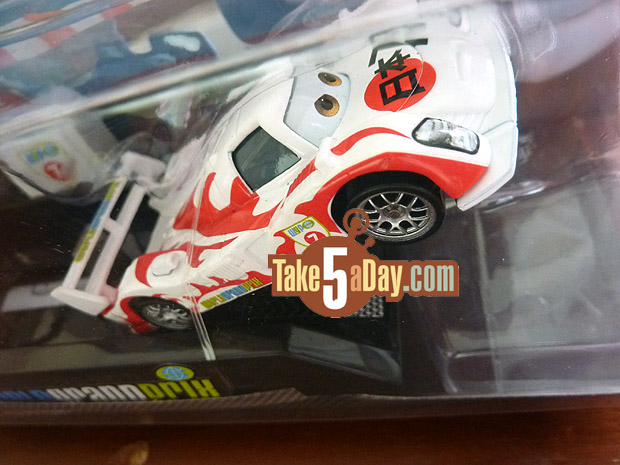 Shu Todoroki, the LeMans racer looks super sweet … great job on the detailing.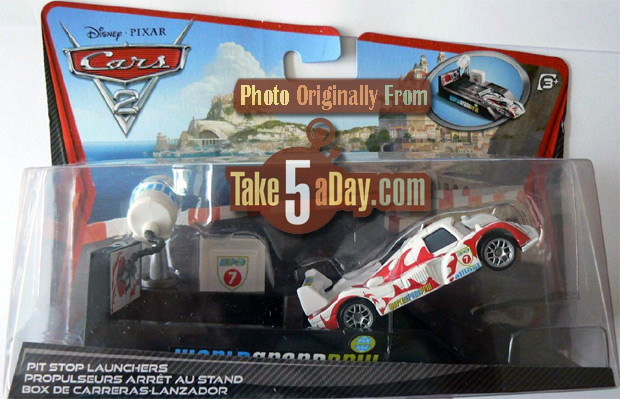 So, if you were thinking of holding out … you lose but you really win. 🙂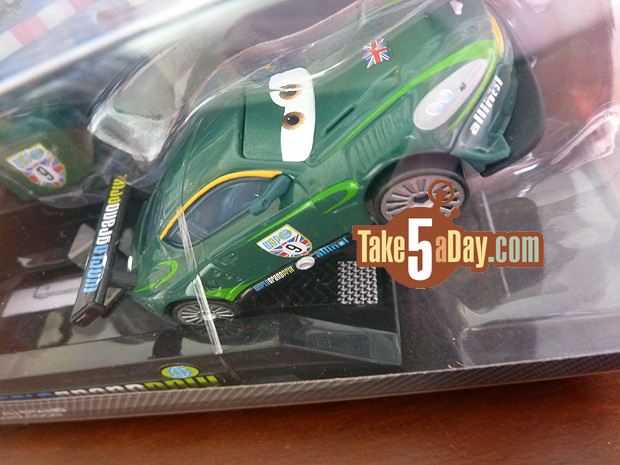 The Aston GT is a great looking racer anyway …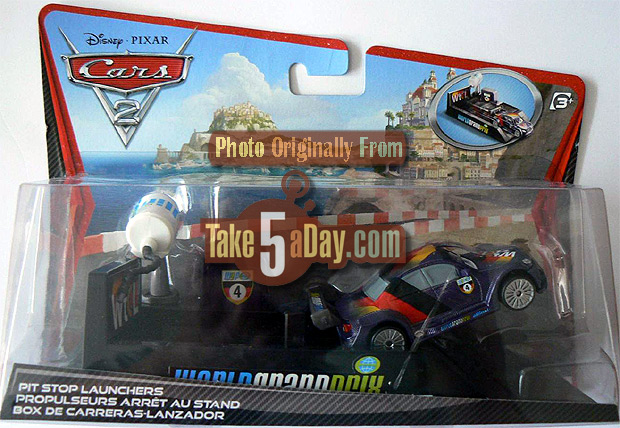 Mach Schnell to buy Max Schnell.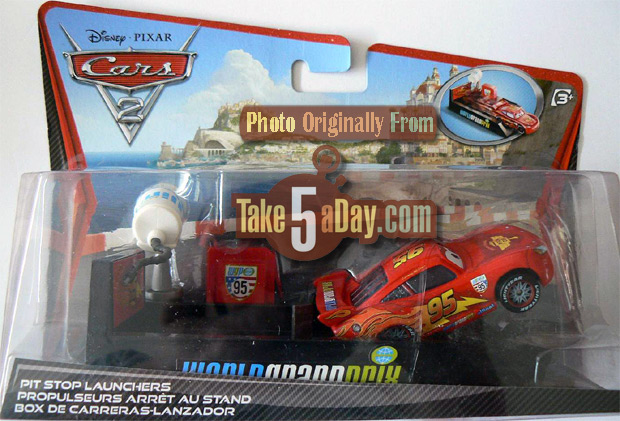 The new launcher devices look mightly nice.
And you can even learn important words in European languages – though the US one will only have 3 words. Pit. Gas. Launch.

As promised, here is the checklist of the first wave – they won't be all in the first case but should be all the available in the first 2-3 cases … yea, I think that Jeff Gorvette might sell … 🙂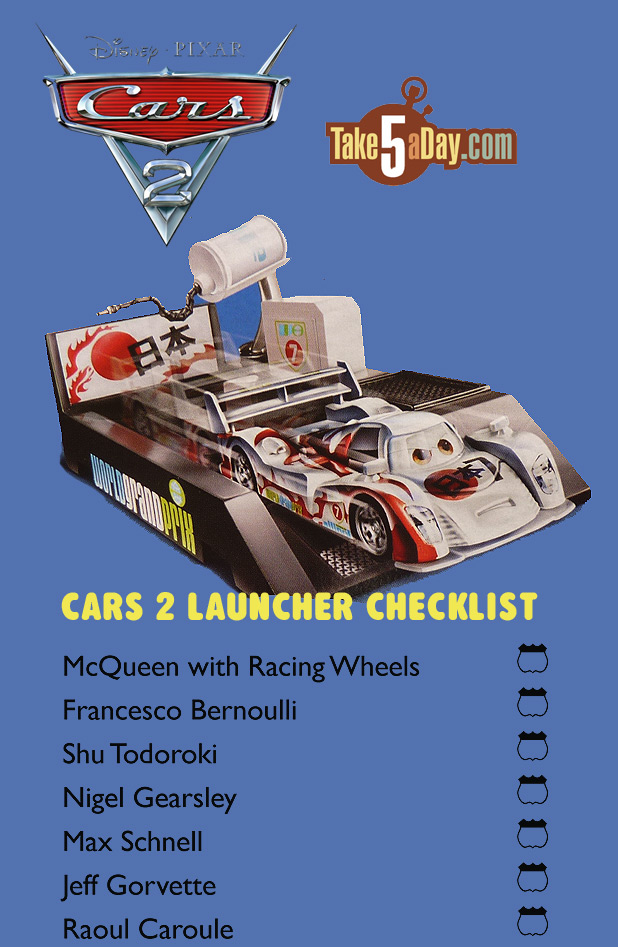 Thanks for the great pics "ScoobyDoo," and "King of Cars!"

metroxing

27 March 2011

Disney Pixar, Disney Pixar CARS 3, Mattel Disney Pixar CARS, Mattel Disney Pixar Diecast CARS 3


14 Comments