Home
»
Disney Pixar CARS 3
,
Mattel Disney Pixar Diecast CARS 3
Mattel Disney Pixar Diecast CARS 2: Color Changers LIVE to Fight Another CARS 2 Day
Color changers will be changing into CARS 2 …

From our recent survey when asked what you thought about Color Changers for CARS 2 … 4% of you said LOVE IT … and with the maybe's – 20% are interested … good news for you – color changers are now and forever … well, at last through 2011.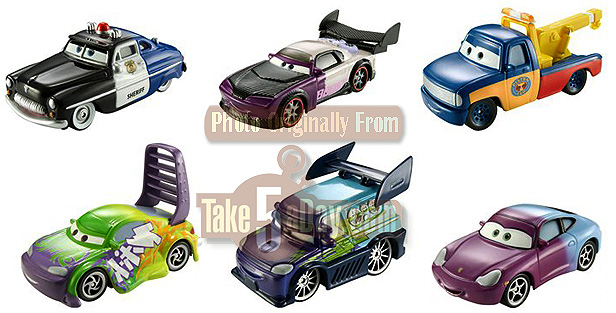 No photos yet of what they look like but they won't look too different than the metal diecast counterparts … as for the first wave of releases, it looks like there's really only one carry over (Ramone) … though Pit Team Sarge will obviously not too different than CARS 1 Sarge save for the new logo … So, here's your first CARS 2 check list.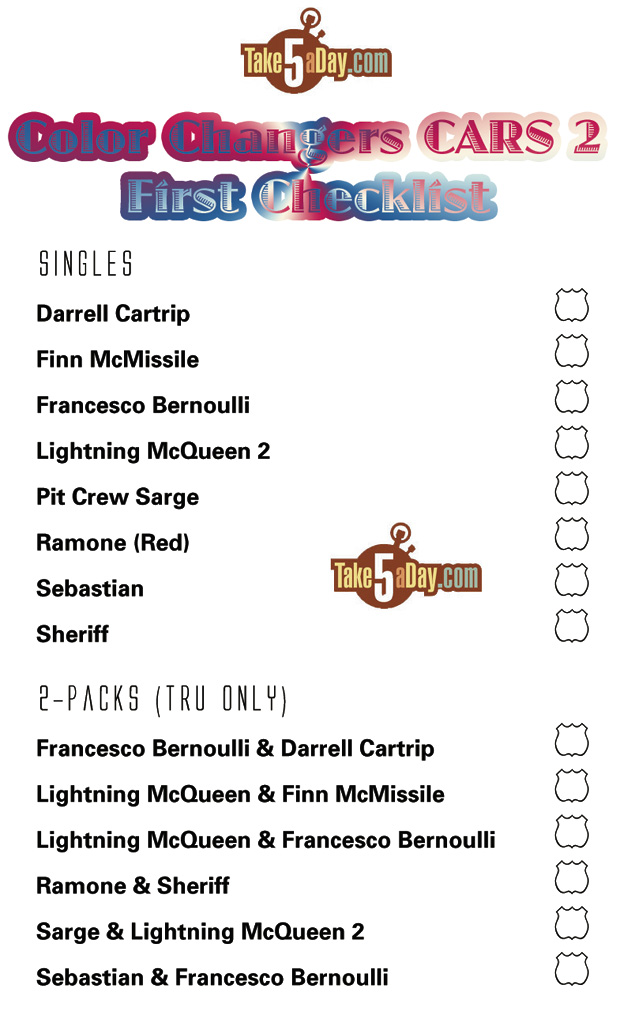 The 2-packs stay exclusive to TRU … and no, I do not know if the multiple packs of Lightning and Francesco are all the same or whether they are different color shifts "variants." Just to be safe – collect them all.  😛
There will also be a track set called, "Color Splash Speedway Track Set," no photos but I'm presuming there will be some wet or splash zone that the CARS will zoom through?
BTW, did you know they can make metal diecast color changers but apparently the kids in the test kitchen thought they changed too slowly – I'M BORED – hence the faster plastic versions … so blame the kids … or the parents who raised these impatient kids … or society … 😛
The CARS 1 Color Changers Checklist is HERE.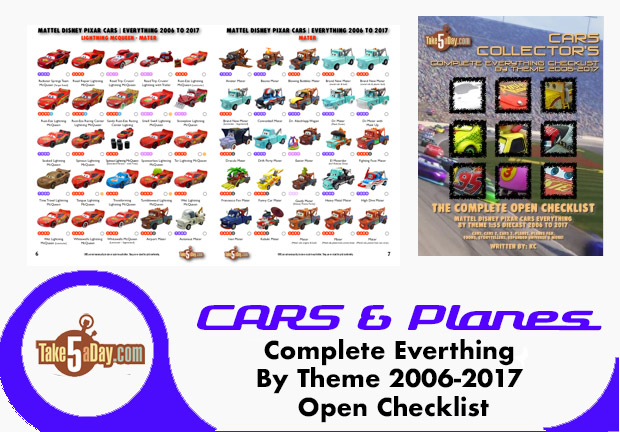 metroxing

19 March 2011

Disney Pixar CARS 3, Mattel Disney Pixar Diecast CARS 3


25 Comments