Home
»
Travel
,
TV
Wheel of Fortune – New Zealand … New Mexico?
Yea, what's our geography knowledge test scores rank again? I would hate to be an country who scored below us …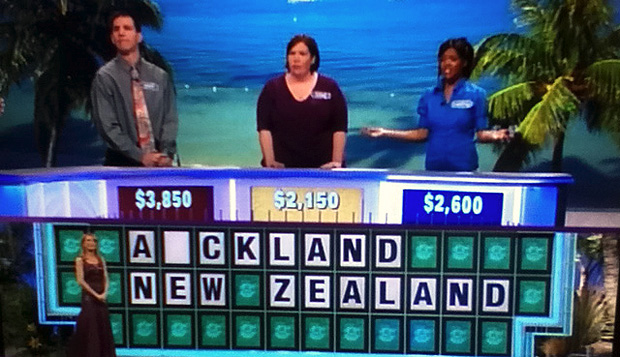 No, you don't get just one guess, you get FOUR as all three geniuses missed this AND it went back to the dude who then then bought a vowel … though he did buy the right vowel … though Pat Sajak had to remind these guys they could buy a vowel …
BTW, two of the guesses were AVILAND and AACKLAND …
You can read the blow by blow (language NSFW) from the smokingjacket or view it in all its glory …
So, sorry New Zealand – we hope the earthquake recovery goes quick and we will try and visit AACKLAND, New Zealand – that is how you pronounce it, right?
BTW, the guy apparently walked away with $30k for his 22-minutes of heavy brain activity so lesson learned … er, spelling crazy foreign words means nothing … 😛