Home
»
diecast
,
Mattel Disney Pixar CARS
,
Retail
,
Toys
M2 Acylic Display Cases – Nice for Mattel Disney Pixar Piston Cup Racers
For those who have been looking for a nice display for your Mattel Disney Pixar Piston Cup racers, M2 offers an option that is great on pricing for a solid Acrylic Display Case – though not 100% perfect …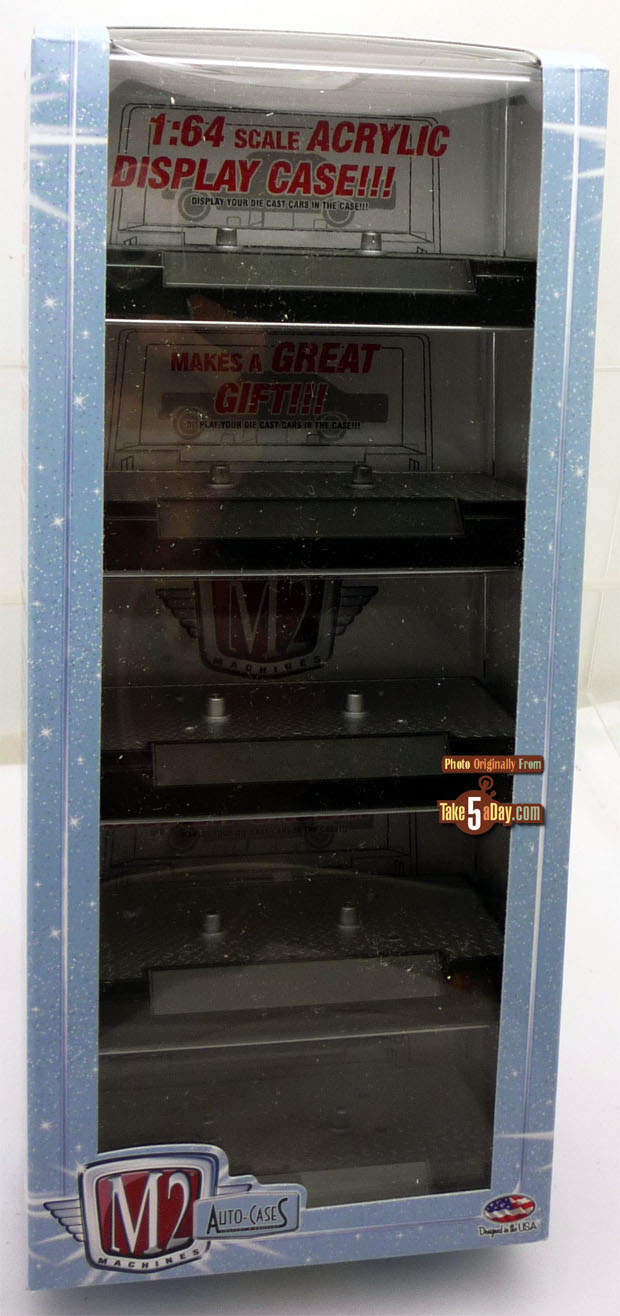 The 5-pack sells for around $5.50 so basic pricing is great.
But as you can also see, all M2 releases have two screw holes to hold it to a base – which non of the Mattel CARS have … so it's not quite flat …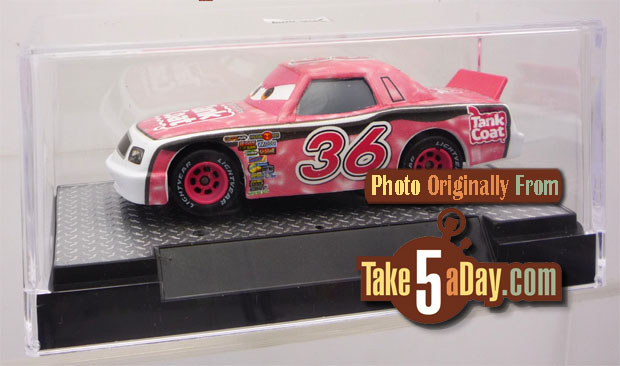 But they do stack nicely – able to nestle on top of each other but not too tightly …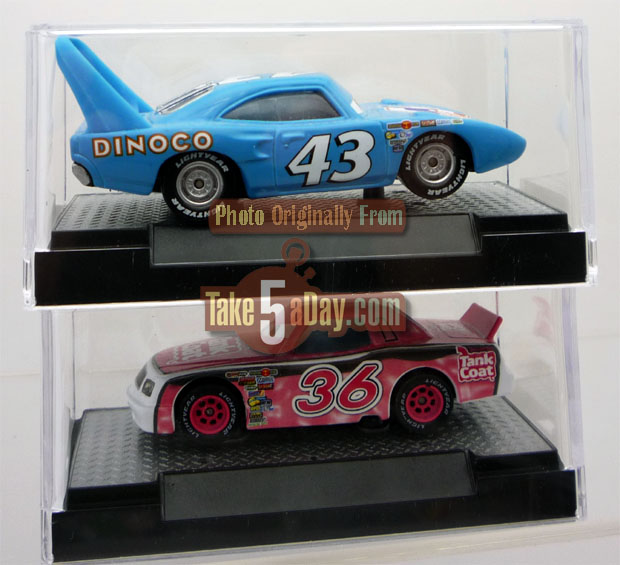 King will fit so that's about as tall as you can go … so all the Piston Cup racers fit …
What's nice is they do include free twist ties in which you can insert through the bottom (separate hole) and wrap around the wheels to hold them in place …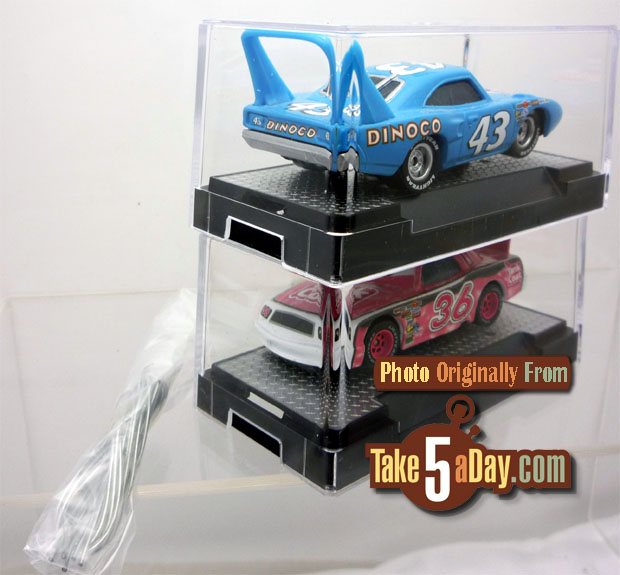 Nice to have included … or if you're brave, you can probably Dremel down the M2 positioned holder … the case is also nicely designed so as you pull on the base through the notches on the left and right, it slides right off … some other cases are impossible to remove … and of course, a nice price at @$1 each.
You can also probably safely stack about 10 in a display area where people aren't going to elbow past them …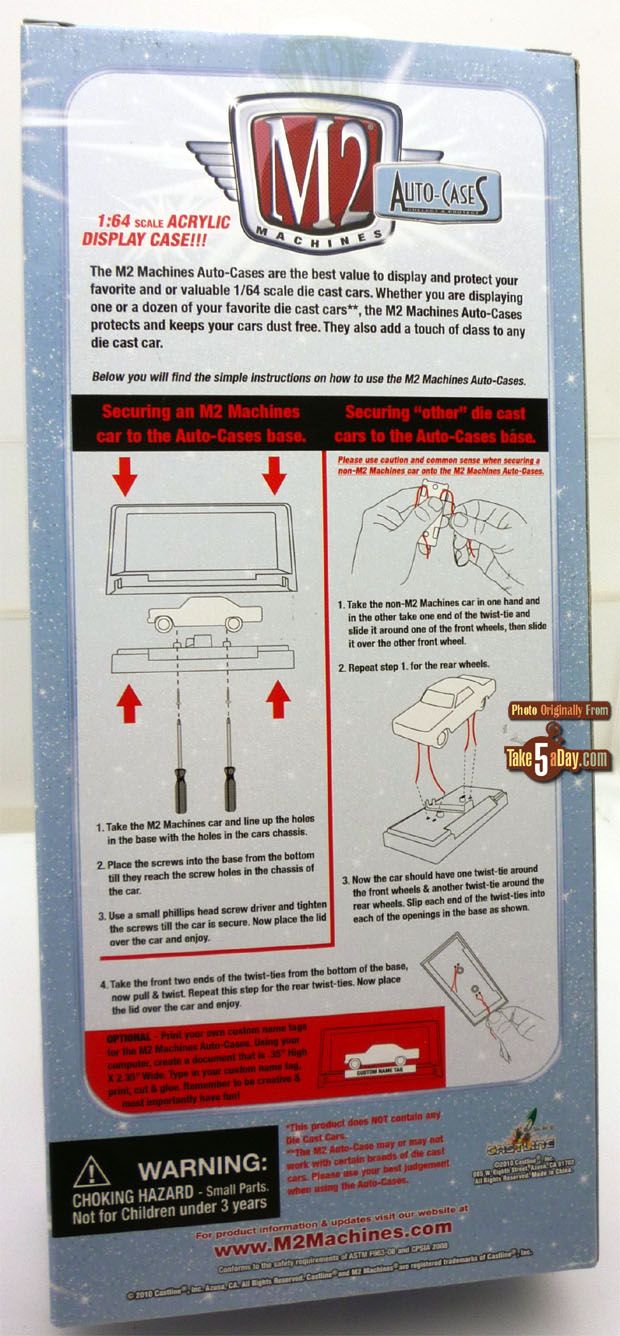 "SlicePie" says he's seen it at his WM for $5.97 but I've only seen it online.
Amazon/Collectible Diecast has it for $5.49 + shipping … I'm presuming the shipping is adjusted if you order more …
M2 is also very cool in telling you the exact dimensions of the name plate area for printing up your own name plates – it's .35″ high and 2.35″ wide …
And just in case you want to know it all – The display box measures- 4″ Wide x 2″ Deep x 2″ Tall and the inside dimensions are 3 3/4″ Wide x 2 3/4″ Deep x 1 1/2″ Tall.
M2 also sells a fun item they call an Auto Lift …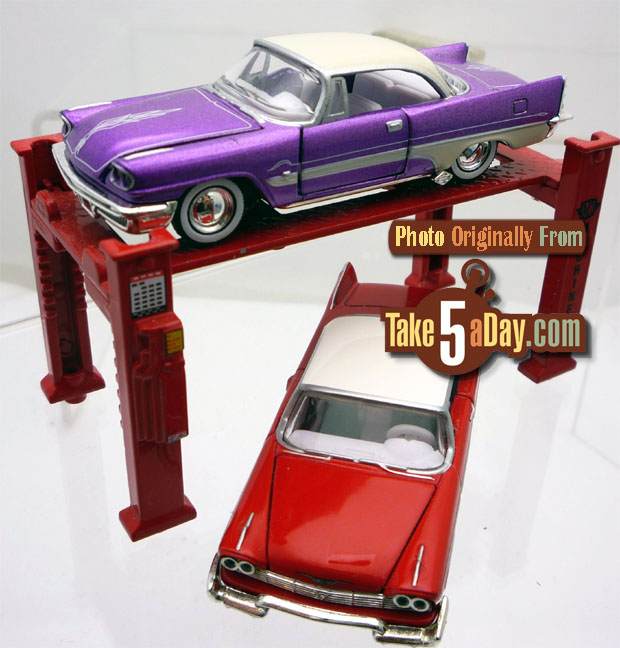 It also has notches for M2 cars but a Mattel CAR will actually fit on it also … again, with the notch, it's not the most secure choice …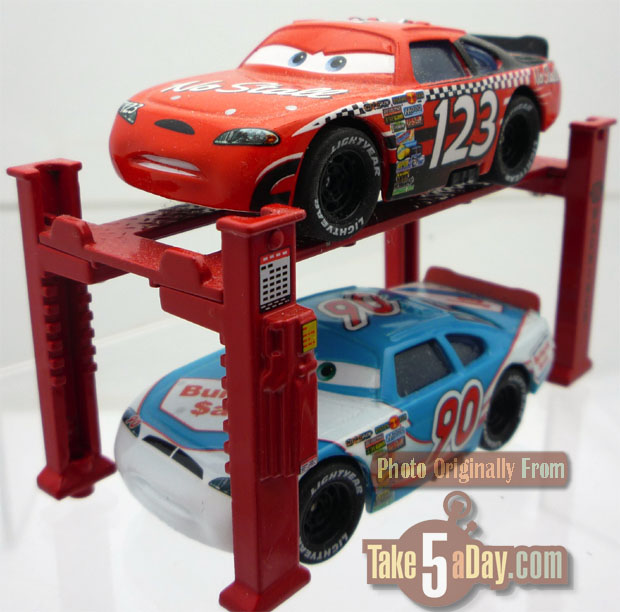 Not much room to spare but you can effectively double your display area. 🙂
And it's hard to tell (or believe) but this thing is SOLID METAL and feels like cast iron … and especially for about $2 each (it's about $10 for a 5-pack).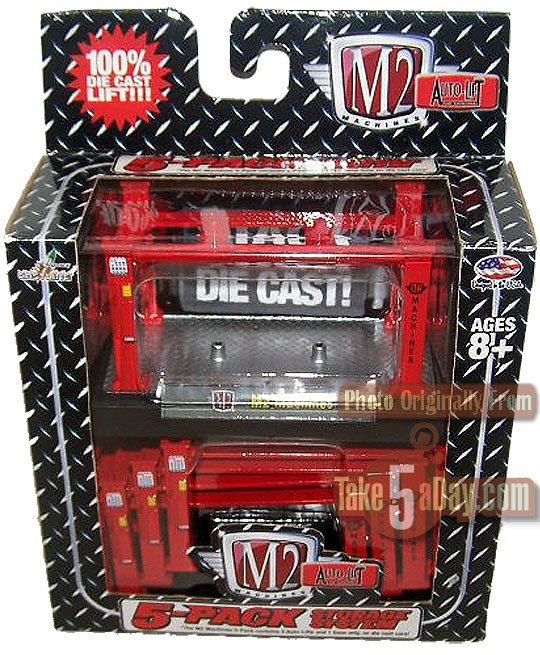 You can get the M2 Auto Lift also from Amazon/Collectible Diecast for $9.99 + Shipping.
This 5-pack doesn't come with any diecast cars but there are M2 sets with diecast cars + the auto lift. Also available on Amazon.

metroxing

24 January 2011

diecast, Mattel Disney Pixar CARS, Retail, Toys


20 Comments