Home
»
Retail
,
Toys
M2 Machines New Auto-Thentics Trucks: Blazin' Cool
M2 has been releasing a bunch of great old classic American cars -and not just the same old standbys …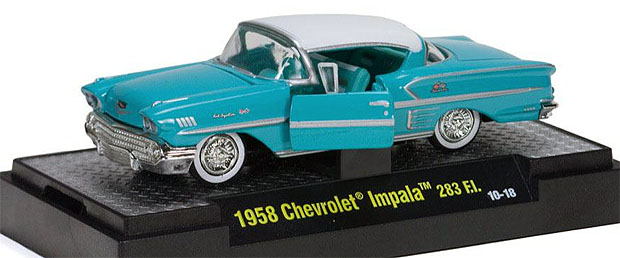 But in wave 15, they have really stepped up the game with a bunch of totally obscure truck – detailed & old school diecasts – heavy on the metal and rubber tires (well, synthetic rubber tires).

Very cool snowplow & check out the details (chrome looks real).

Two great Ford F-100's …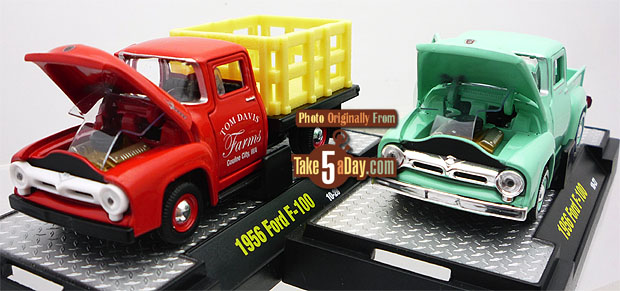 Yea, engine block has different color components …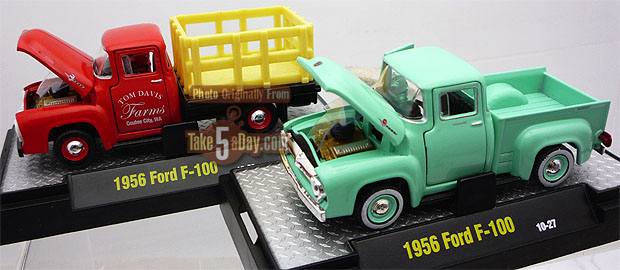 Where can I get some tiny bales of hay?
How about these heavy duty Chevy trucks …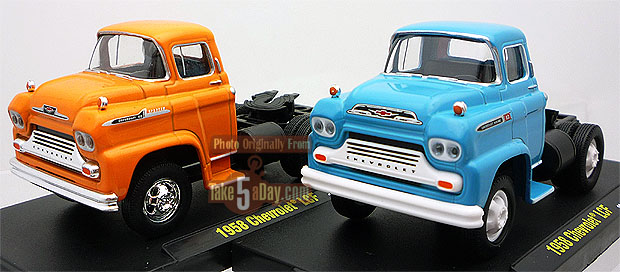 Pretty amazing wave …
This is their first truck-only wave … there were a couple Studebaker's in the last wave …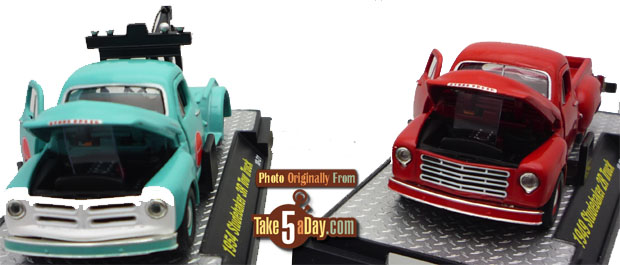 (wave 14)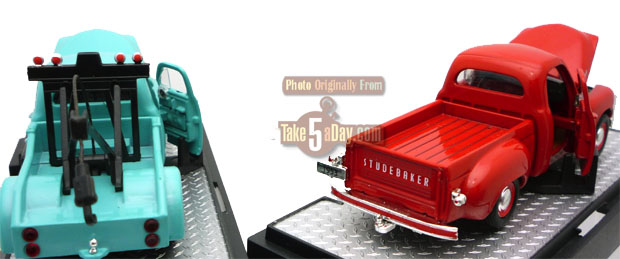 M2 Auto-thentics are available on a base in a blister card or with a plastic case cover …
You can get the full set of Wave 15 via Amazon (Collectible Diecast).
You can check out some of the other waves on Amazon.