Home
»
Disney Pixar CARS 3
,
Mattel Disney Pixar CARS
,
Toys
Mattel Disney Pixar Diecast CARS 2: CARS 2 Diecasts Coming Sooner or Later
While there's no list of CARS 2 coming as diecasts yet, it doesn't take a leap of your imagination to guess which ones are coming first. 🙂
Mater sports a Lightning Team logo on his doors now and of course, who's betting against a Pit Crew Member Mater release? 🙂
And Lightning McQueen 2.0 …
The spy who partners up with Mater, Finn McMissile …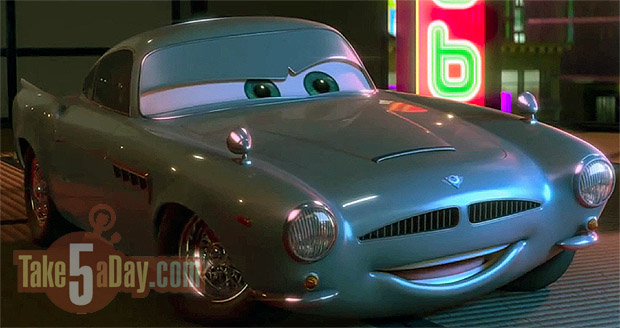 And his assistant, Holly Shiftwell … um, she certainly does!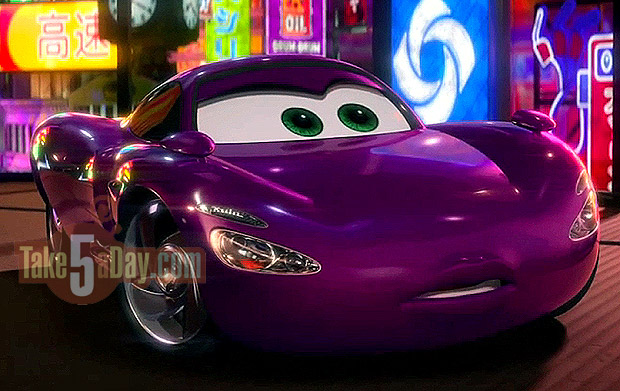 Plus the bad guys …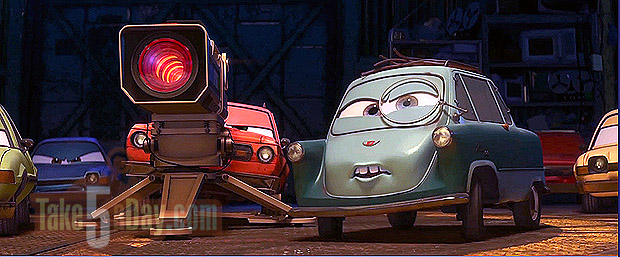 "Chase" quickly ID's the main villian as "… with glasses is a 1956-57 Janus built and powered by a Zundapp two stroke motour. A very obscure microcar from Germany and very cool!"
IMPRESSIVE KNOWLEDGE!
Of course, there are also henchmen Gremlins and Pacers …

And of course … the nearly certain CHASE version with rockets (slight upgrade from CHASE FRED with Bad Teeth) 🙂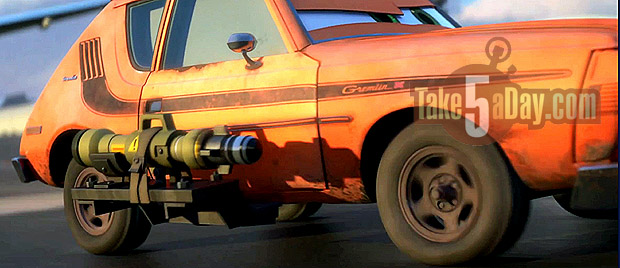 Diecast door must be mismatched color – we're double checking! 🙂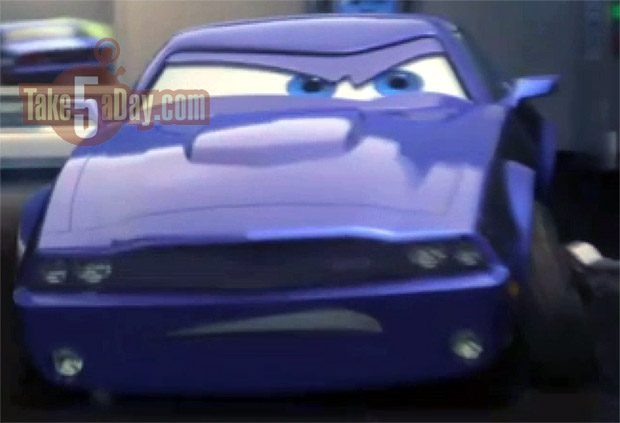 Challenger in the fight scene …
And of course, the racers McQueen competes against … looks like there are 10 other racers?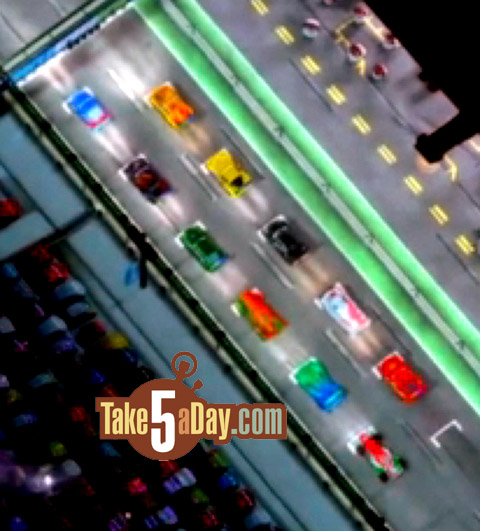 Looking at all the visual clues … the green racer at the very end is clearly an F1 racer (shown off earlier).

There is a yellow Corvette and a Green Aston Martin (tail lights) …

Be sure and check out the Pit Crews below …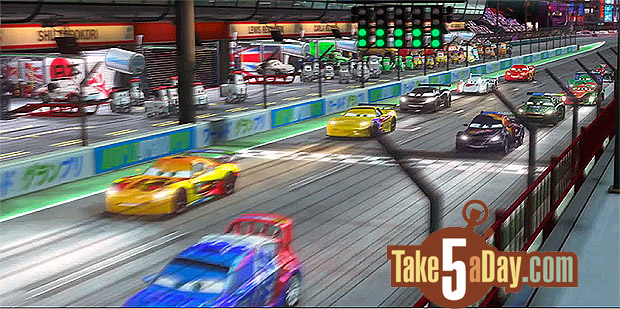 Blue & Red up front is some rally car … plus we can pretty much make out the name of the Japanese racer … Shu something …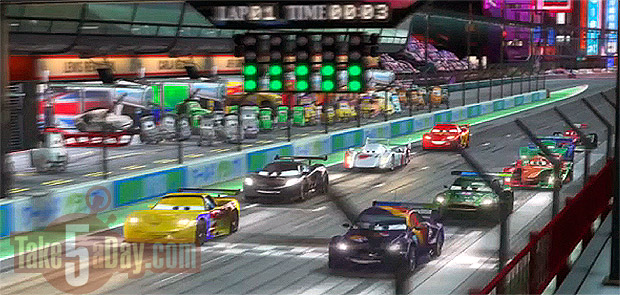 Some more names … including a British racer named LEWIS … humm, who could he named after? Or will he be play "himself?"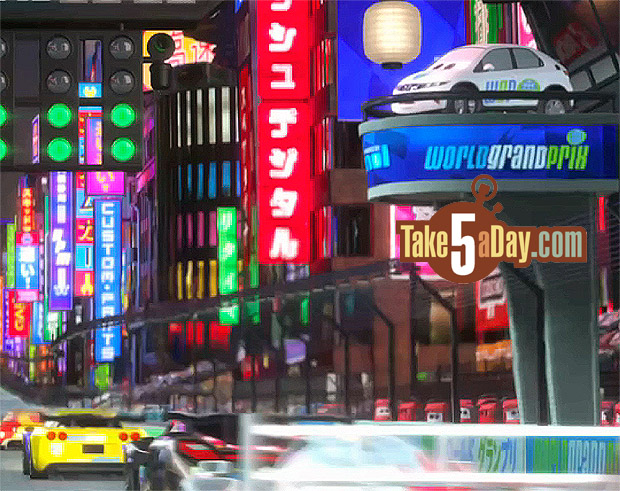 More Pitty's plus the new "Flag Man." Honda?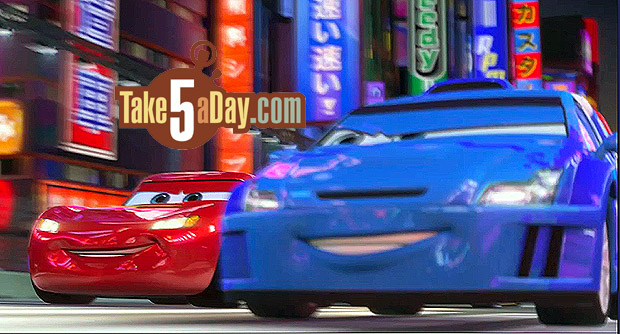 Rally racer not from the grid?
So, just counting the main characters plus race crew – we're pretty at 100 CARS? 🙂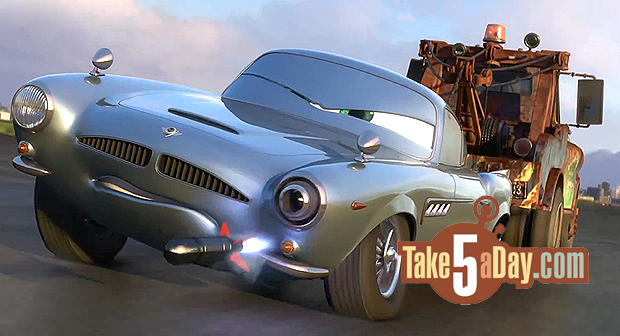 Not bad for 25 seconds of footage of just the main characters & the racers (minus the titles and the scene of Radiator Springs 🙂 ) … plus another post tomorrow covering the "background" CARS2 CARS of the FIRST trailer … imagine when the movie comes out. 🙂
In case you missed the CARS 2 movie trailer link, click on the link below: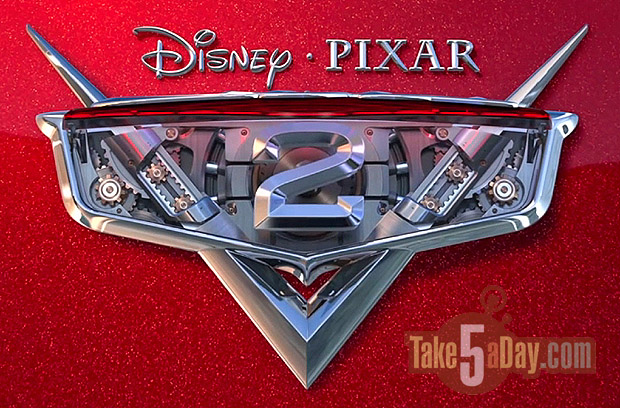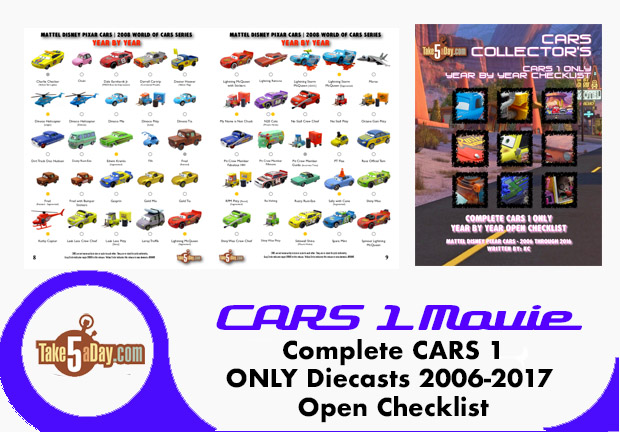 metroxing

17 November 2010

Disney Pixar CARS 3, Mattel Disney Pixar CARS, Toys


51 Comments