Home
»
Mattel Disney Pixar CARS
Mattel Disney Pixar Diecast CARS: Speedway #9 + Final Lap Check List 2010 (UPDATED!)
Yes, the mystery Target box has been solved … DanversMA sent in the first pics …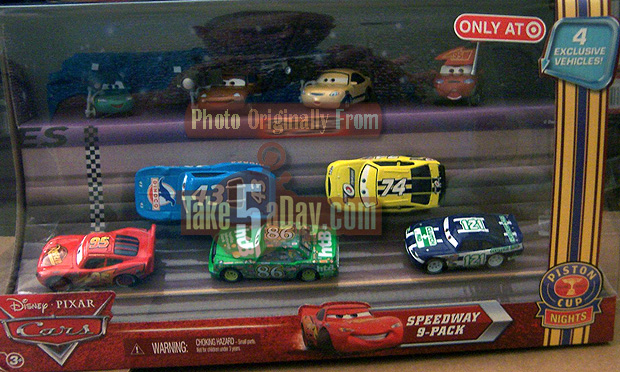 It's the new Speedway 9-pack with 5 Piston Cup Racers along with camera guys & one fan – all NEW releases (not the racers). $39.99 – Target DPCI code – 087 07 1005 – thanks NascarBronco.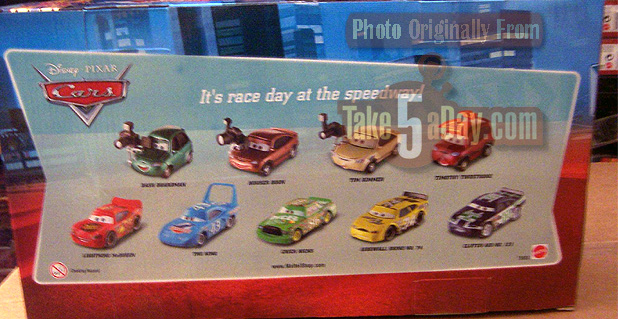 Then "Mariela P." sent along great pics from her haul on the other coast …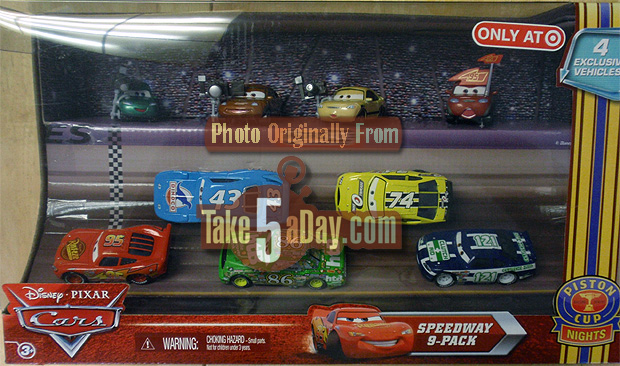 What's the 9th power of niiiiccccceeeeeeee.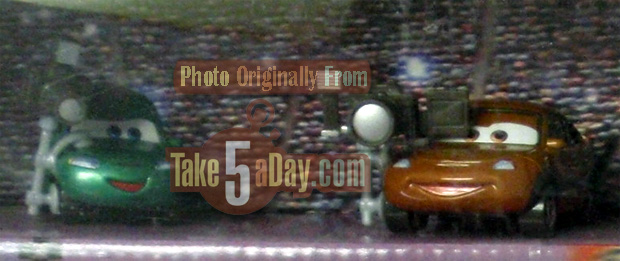 Oh snap!

Nice expressions …
So, happy hunting and happy shopping … keep in mind Target is implementing their 5% off discount if you use their credit card starting this Sunday or next …
And as promised, the Final Lap Checklists which might actually raise some questions but so far, the easy checklist first.
Here's everything released so far on single cards. And for those collecting full sets, here are the re-releases of 'classics' CARS previously released but re-released on Final Lap singles cards.
Now, this is where it gets complicated … next, this checklist reflects all the "classic" CARS released this year – cars with non-moving "classic eyes – they are not technically Final Lap CARS since the box set art does not say Final Lap so technically, we'll call these "classics," and they do include the 4 previously un-released CARS from the Speedway 9-Pack above.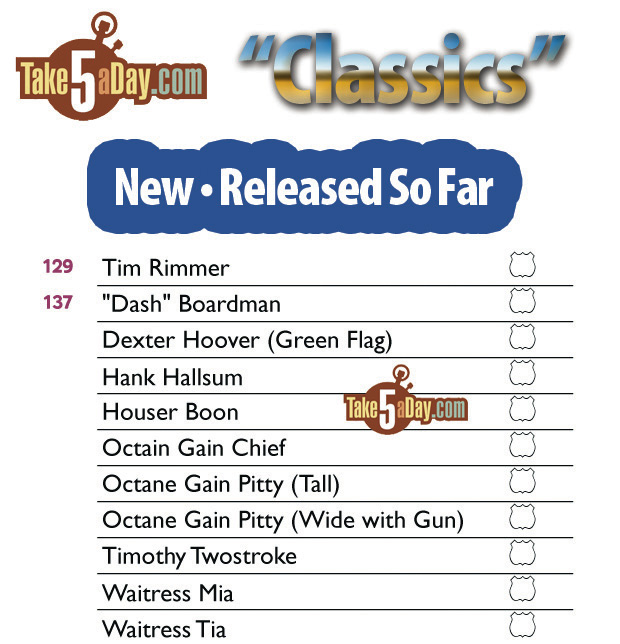 You'll notice that Tim Rimmer & Dash Boardman both have been assigned SINGLE CARD NUMBERS so does that mean they'll be released as singles also? They are not listed on the 2010 list so it seems unlikely they are going to be released as singles this year but in 2011, will we see a release of them on singles card? And of course, just because they were assigned a number when the Collector's Guide went to press may not necessarily mean anything – changes happen all the time but just so it's noted, the other "classics" releases do not have assigned singles card numbers.
So basically as of today, the three checklists above list ALL the Final Lap-Classic "non-moving" eyes CARS released so far in 2010. Of course, the people who can check off the three "new" Octane Gain Crew Chief & Pitty's do not number a huge percentage but hey, if collecting were easy – we'd be buying 5,000% markup rubber bands and RC CARS masquerading as rodents. (just a hypothetical example, of course 🙂   ).
And one final checklist – Final Lap CARS scheduled for release before the holiday season is over.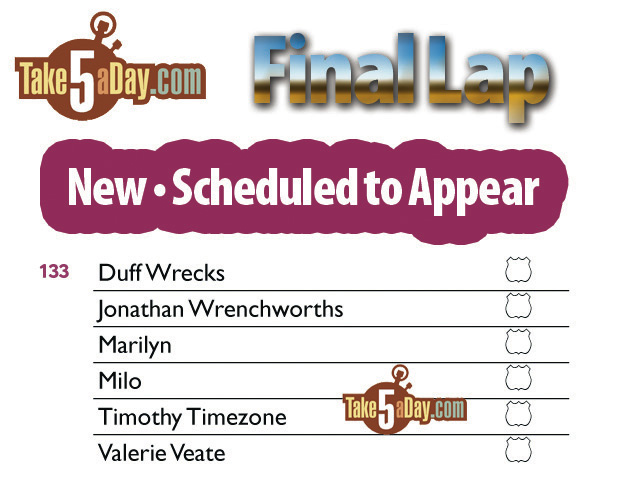 (Only Duff Wrecks got an assigned number in the Collector's Guide). Previous post on scheduled Final Laps.
Of course, we could still get some surprises and more classic releases in other formats – HERE'S HOPING!
HOPPY SHOPPING! Thanks for the pics and info, DanversMA, Mariela P and NascarBronco.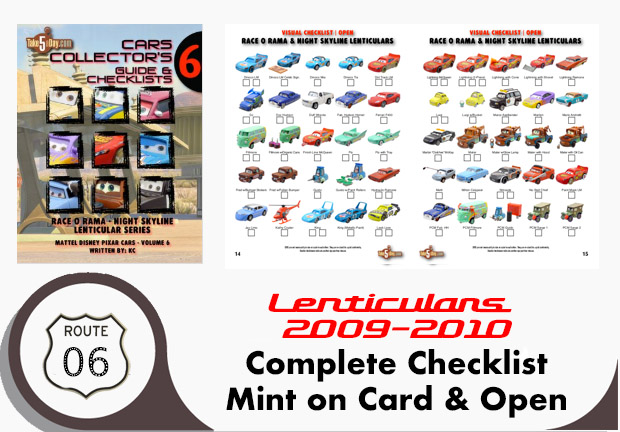 metroxing

7 October 2010

Mattel Disney Pixar CARS


41 Comments