Home
»
Mattel Disney Pixar CARS
Mattel Disney Pixar Diecast CARS: Heavy Metal Mater 4-Pack … Live!
Heavy Metal Mater 4-Pack … Bang a Gong, Get it at Target …
Humm, that doesn't really rhyme, does it … But I think if you shout it at the top of your lungs, it's rock 'n roll and I like it …
Thanks for the nice photo, "Chris with Tray." FIRST!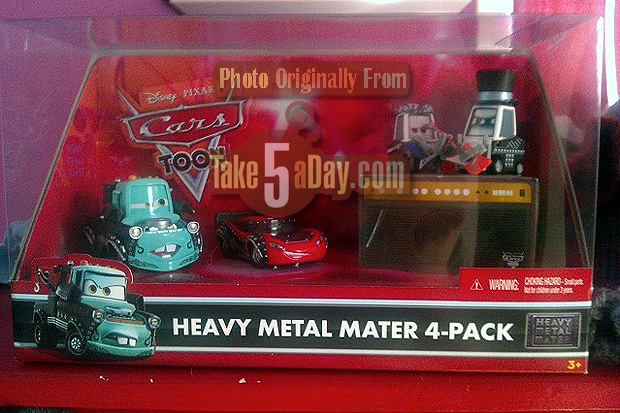 This is the last one listed for 2010 but then for Mattel, 2010 really ends in the next few weeks … so rock on, dude … hopefully we will see some more 4-packs in the 2011 that is really 2010.
It's not confirmed but it's believed that 4-packs are Target exclusives now … but if you spot them elsewhere, let us know.
Don't forget, Target is launching the program where if you use their credit card, you get a 5% discount on the spot (I think it starts in mid October) … JUST REMEMBER TO PAY IT OFF when you get the first statement … last I looked, their interest rate was like 25% … in other words, if you don't pay it off, you are paying a 20% premium … potentially FOREVER.  🙁
Thanks for the nice pic and happy shopping and hunting!
Thanks, "Chris with Tray … and with Camera."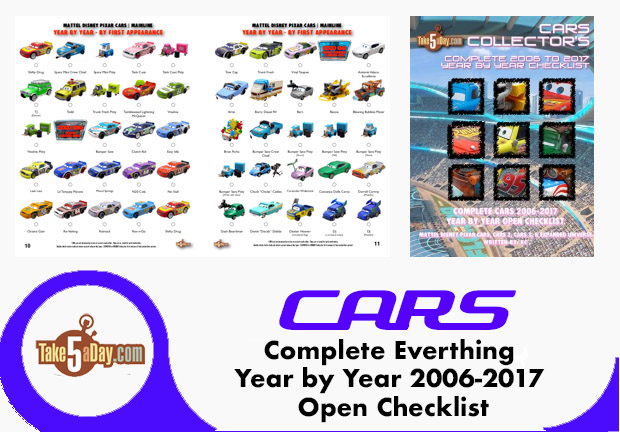 metroxing

28 September 2010

Mattel Disney Pixar CARS


37 Comments