Home
»
Mattel Disney Pixar CARS
Mattel Disney Pixar Diecast CARS: Obscurity Knocks – The Mega, Mega Check Lane Short Card Check List
Yes, millions, thousands, dozens of fevered crazies have asked for it – finally, our long national nightmare is over – the mega, mega, mega complete Check Lane (Short Card) checklist …
Some of you might well ask – what are Check Lane cards (or for those who roam the CARS zombie apocalypse landscape who also call them short cards).
This series first appeared on the WOC series. As you can see, it's a much shorter card – even compared to the 'new" shorter card … there is a also a Check Lane series of HOT WHEELS. In theory, it makes sense, shorter cards allow more CARS to be pegged on a wallboard and in the case of the Check Lanes, there are also a lot of other impulse items near the checkstands-check lanes so this fits better along with gum, blood stain remover and hand sanitizer on the pegs but frankly, this series never really caught on retail wise.
Maybe the intention was that there would be a 'classics' line where the townies or older releases would get this treatment but that newer CARS would get the full size release but here's where it gets odd. Other than the initial release and a steady followup for about 3 months and later, another big burst of activity with ROR – this branch of CARS is the ginger stepchild from a brother hidden in an attic … but like a bad horror movie, it FREAKIN' REFUSES to die.
It's like there's a guy who owns a patent on short cards and Mattel owes the guy … it seems like a lot of effort to re-do a graphics design, print up cards & a blister, box and distribute the SAME CARS on smaller cards … they don't cost any less in many ways … so bizarre.
It makes sense to take a shot and see if there's life in this thing but like some sort of government subsidy, it will not die.
It was bizarre that they came back a year later with a few dozen releases on ROR cards …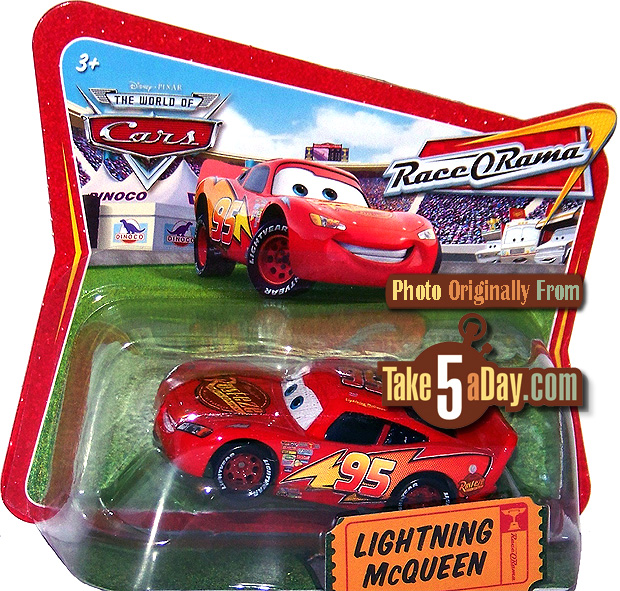 The ROR series got ONE huge push at Target but then no re-orders … so that seemed like it would be the end of it but IT LIVES! IT LIVES. You cannot kill it with Photoshop or a shovel …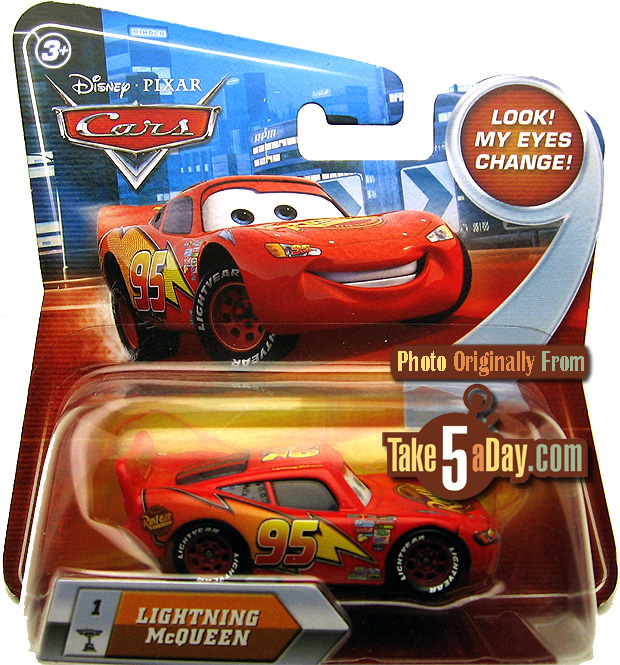 So for the hardy ones who shop, collect or want it all ALL … here's your checklist including the LENTICULAR short cards – it looks like there are 22 on the list and 18 are out (according to John in MO) … so happy hunting … for the true complete completist, it can be the road less taken …
Yes, the three oddest so far in this lineup has to be Dale Jr. on the WOC card, Sally with Cone on the ROR card AND the first corrected appearance of Mario Andretti's rims before his re-release on the full sized ROR card but don't you dare stop there, collect them all.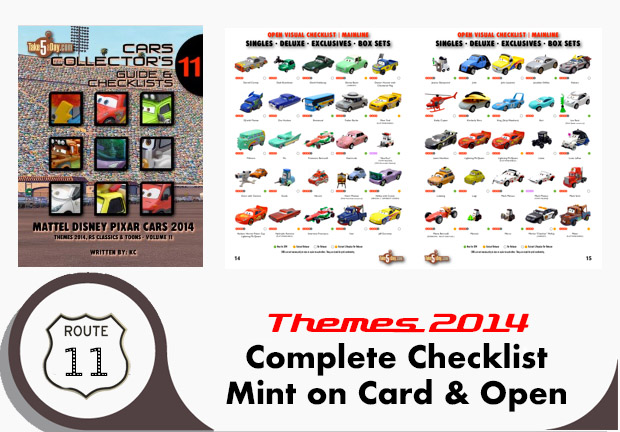 metroxing

26 August 2010

Mattel Disney Pixar CARS


10 Comments