Home
»
CARS
,
comics
,
Disney Pixar
,
Mattel Disney Pixar CARS
Disney Pixar CARS: Boom Comics – Allen Gladfelter Personal Custom Cover! LAST DAY – SDCC!
Allen Gladfelter, the artist who has illustrated all the Boom Studios CARS Comics so far is personally designing and drawing a CUSTOM CARS COMIC cover – yours FREE with a purchase of the CARS Comic Book blank variant #7 available only at SDCC! LAST DAY Today!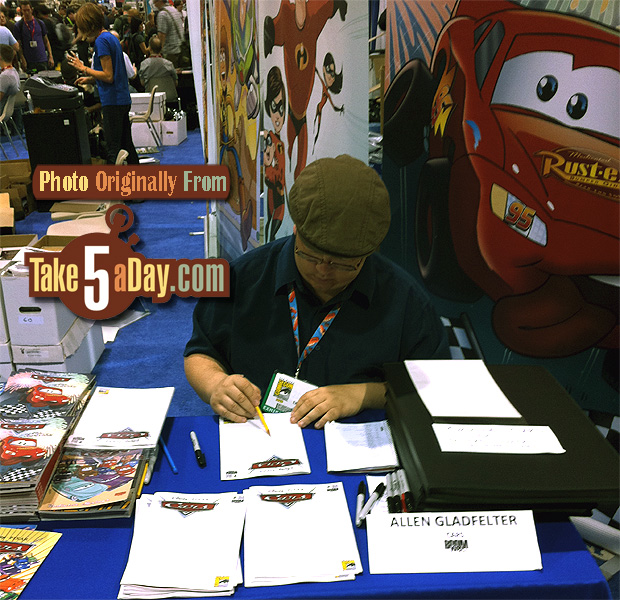 Allen just doesn't just randomly draw you something but will spend serious time sketching and illustrating the CARS character  cover of your choice!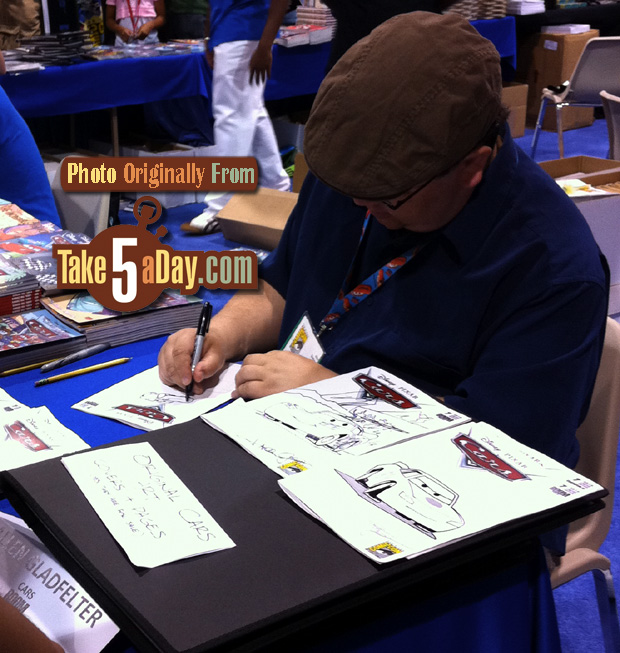 So, it takes a little time and of course, while Allen is scheduled to be there all day – he is going to need to take a break or two so be patient …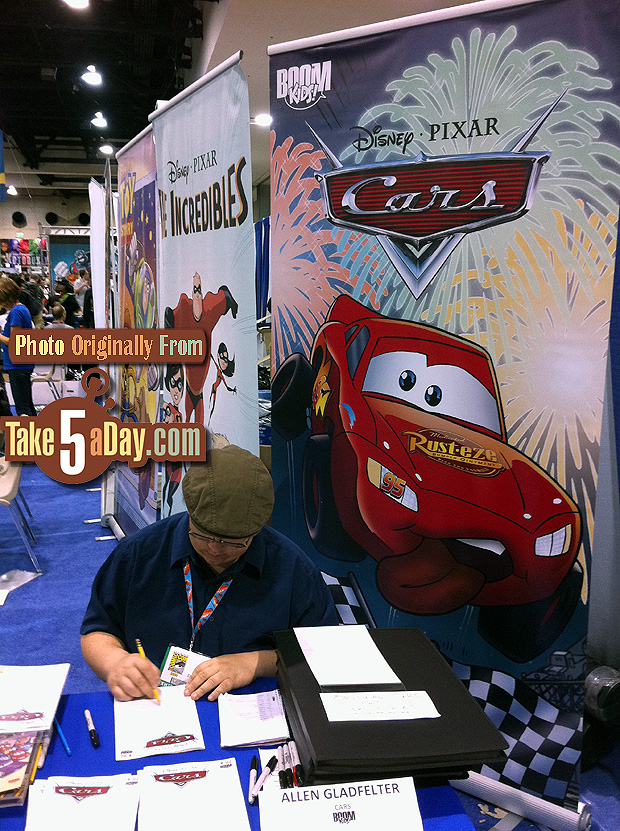 Other artists at the Boom Studio booth are offering the same services for the line they work on (Muppets, Toy Story).
This is a special one he finished up … he was working on another cool one but I didn't want to spoil it in case it was a surprise … you can also check out the iPhone video … it might've made more sense to shoot in landscape view but I was weak from hunger … and a special hi to the TakeFiver's who made a literal death defying drive through the Las Vegas' 120 degrees heat crammed in a car driven by a man who was sure that the red car up ahead was no mirage and it was Lightning McQueen … if only he could get his car up to 130 MPH …
It was great fun to meet them all – hope to see you all next year!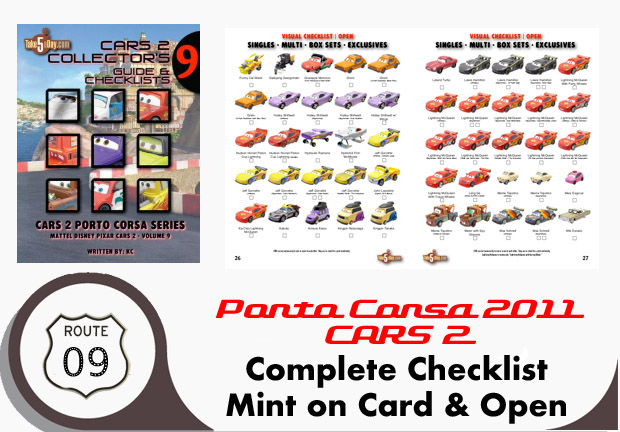 metroxing

25 July 2010

CARS, comics, Disney Pixar, Mattel Disney Pixar CARS


23 Comments