Home
»
Mattel Disney Pixar CARS
CARS CARES, Rob, Eric, Kevin NB & TakeFivers Donate Over $1k to the Salazar Family Fund!
Thanks to everyone who contributed to helping out a family in need and in grief.
But especially to Kevin of CARS CARE for setting up and being a trustworthy friend and official source to collect the donations … and to Kevin "Nascar Bronco" for the idea of the challenge and donating a portion of his eBay auction.
Of course, again, thanks to Kevin of CAR CARES for donating some of the CARS but Eric L. for donating a huge portion of the CARS – not just random CARS but well selected and interesting CARS.
And if just buying some of the lots wasn't enough – Rob C. not only bid on most of the auctions but has then turned around and donated EVERYTHING back to CAR CARES!
Rob C., Eric L, and the two Kevin's – you are shining examples of the best kind of neighbors anyone could have – that when a helping hand is needed, you are there generous in spirit and your time – no questions asked.
And of course, also thanks to "crazy cars" who won the other auction and to all the those others who have already donated directed to the Salazar Family Fund through CARS CARES.
And a note from Rick …
I am here up late at night (currently 2:20 am central) with my kids still awake about to go to sleep finally. Just checking emails prior. They keep me up quite a bit. We are hanging in there. Dylan, a short while ago asked me, "when is mommy going to wake up from her faint?". He is too young to understand. You can imagine my situation. What do I tell him?….other than that mommy is in heaven…..yeah it can be very hard sometimes. Derick wants me to take him on an airplane to go pick up mommy in heaven….wish I could really do that. I miss her so much.
Thanks again for your thoughts, prayers, and tremendous efforts. TFAD and all it's members have been a significant positive force in our lifes. The funds raised, by all means, are significant and do make a difference. However, the biggest difference for me have been the actions, the thoughts, the prayers, and the well wishes. That means the most to me. They have kept me hanging in there mentally. Just knowing that so many people whom I have never met care so much for my family through these difficult times means a whole lot. I really do take that to heart. That is more valuable to me than any amount of funds you could have raised.
Thanks again,
Rick Salazar
For those who missed the beginning of the terrible story – our first post was here.
And the update to the boy's physical recoveries …
And a note from Kevin of CARS CARES …
I sent Rick just a few minutes ago, after sending the final payment of $1,055.00.
Also, the last auction series raised $280, thanks to Eric. Rob won three of the ots, and donated most of the items he won to Cars Cares… a very generous act! In addition, NascarFan donated the 10% of his Texas Tea auction, and a few more dollars from some SC orders he has taken.
In all, I am humbled by the amount of support for the Salazar's, and I think everyone who helped out should be thanked again for all they have done.
And one final thanks to Kevin "Nascar Bronco" who first emailed Rick Salazar since he had not heard from him in a while …
CARS CARES can be reached here at all times for other donations of CARS or cash.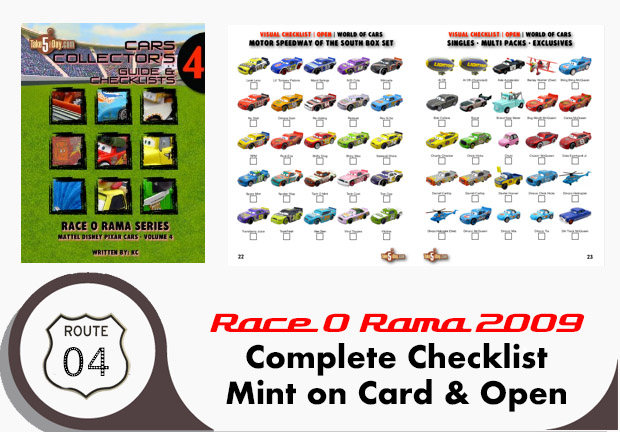 metroxing

30 June 2010

Mattel Disney Pixar CARS


9 Comments