Home
»
Retail
Disney Pixar Diecast CARS: Disney Store El Materdor – Olé on the Details!
Not sure how many are left on the shelves …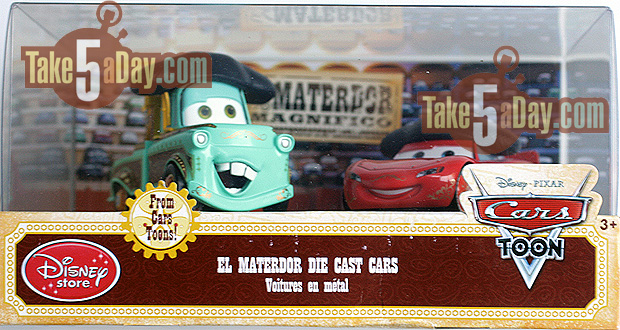 And yes, they are larger than the Mattel scale but they are nice and nicely detailed …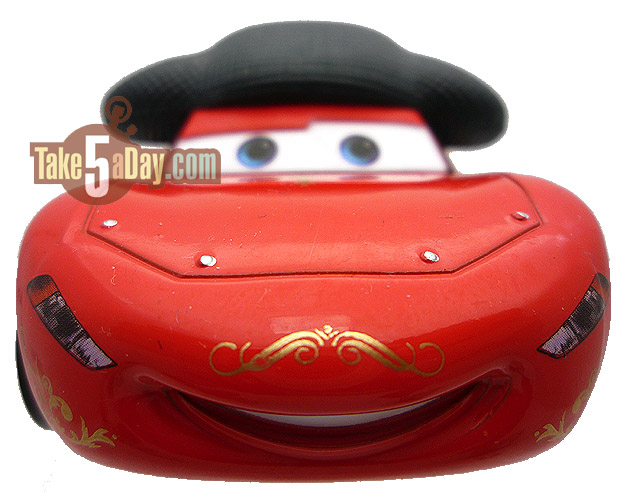 Lightning McQueen in his bullfighting montera (did you know that's what the hat is called?) If not, once again, you are smarter for having read TakeFive 🙂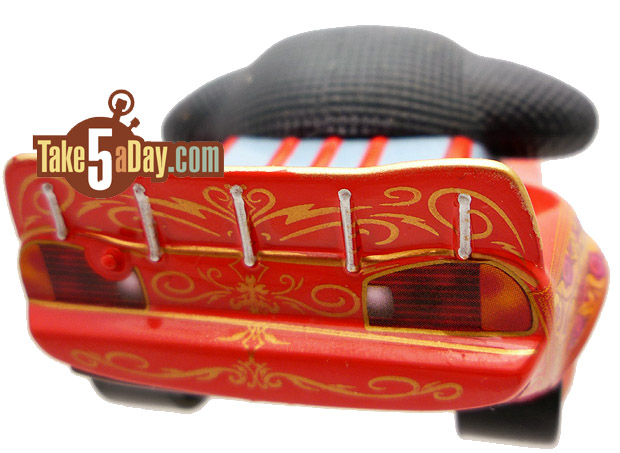 Waiting on real gold foil version 🙂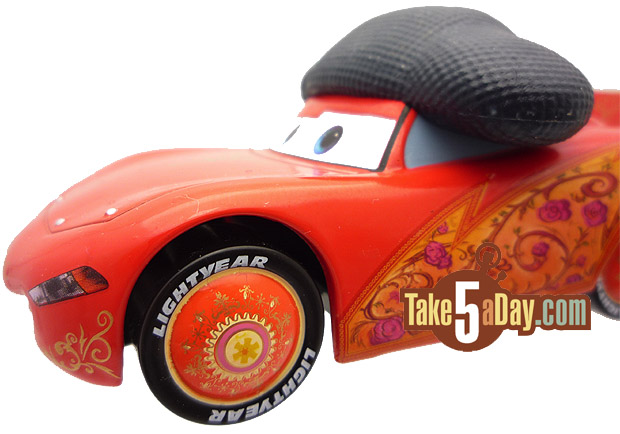 Golden!
And McQueen is the dull boy of this set.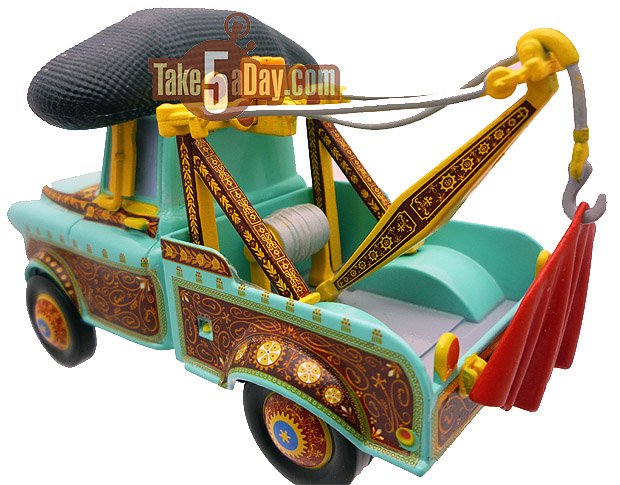 Olé!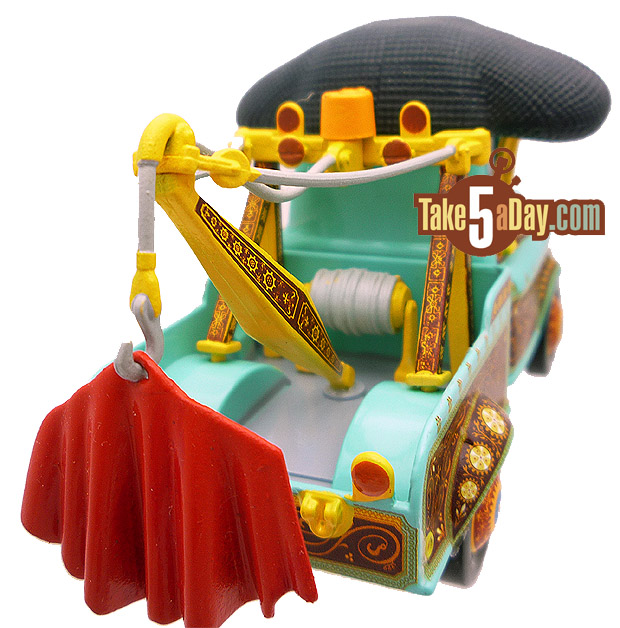 The cape is sort of removeable – I think you can remove it with a little force or ask a 2-year old. It will off there and lost in seconds 🙂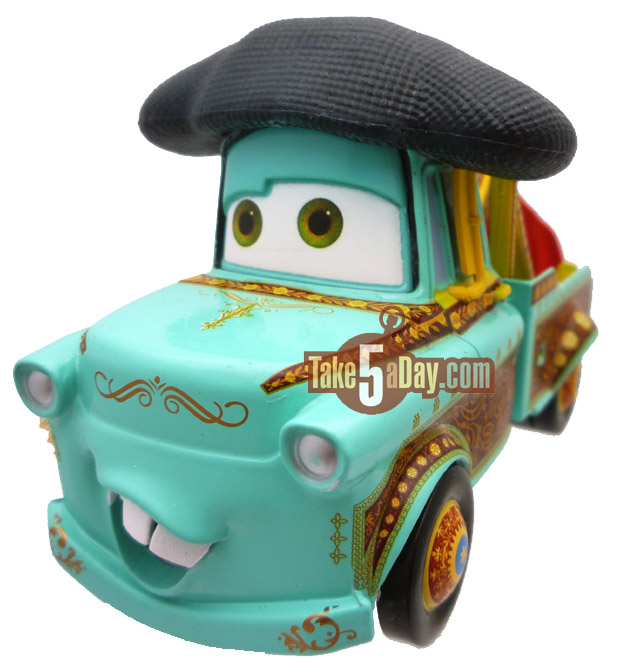 If I could get these hubcaps, it would sure spiff up my ride …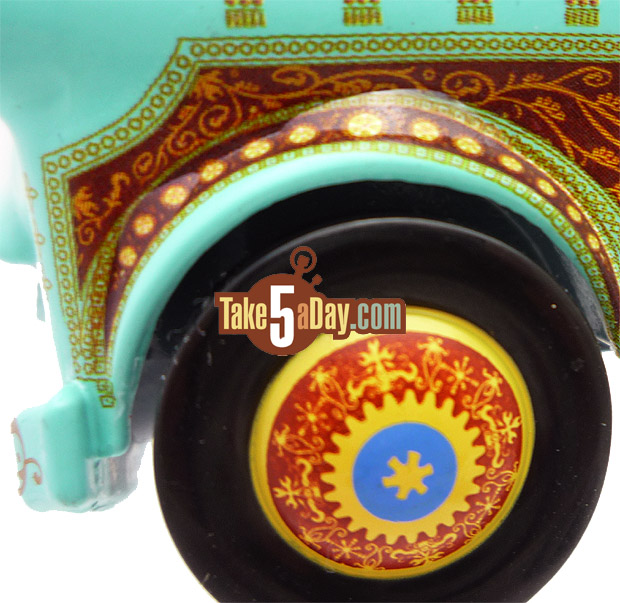 But that's just part of the details …
It's the tooth!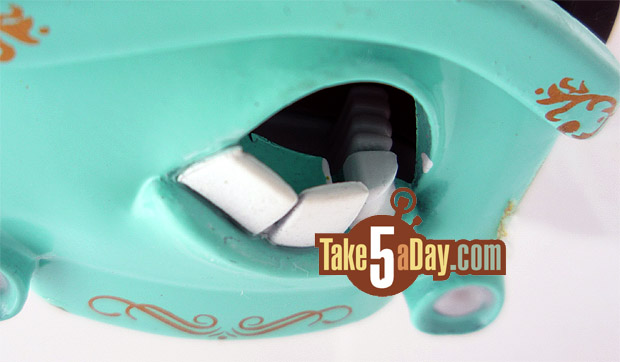 Not just two or but a full set of teeth* just in case you wanted to peer into the mouth of Mater.
*well, one side of his mouth …
This El Materdor set is only available in stores but the Mater the Greater set is available online.