Home
»
Mattel Disney Pixar CARS
,
Retail
Mattel Disney Pixar Diecast CARS: Storyteller 2009 Multi-Packs ARRIVED!
It took a while but the Storyteller 2009 multi-packs have hit CALIFORNIA – will there be a wave like rollout across the nation? Or will it appear in Iowa and then Vermont?
They are $14.99 and they have the EXACT same DPCI numbers as the multi-packs from last year so if there are any 2008 Storyteller multi-packs, they may not bring any out … and on Black Friday, it's pretty unlikely but by early next week, it might not be as crazy and they might be willing to go look in the back room – or hopefully by then, the shelf – I know, it's a crazy place to look but …
Thanks for the great pics, "Tony S."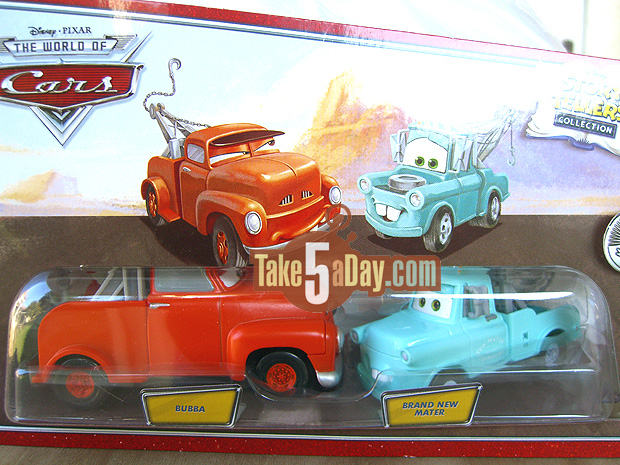 The mystery has finally been solved – Bubba appears with Brand New Mater.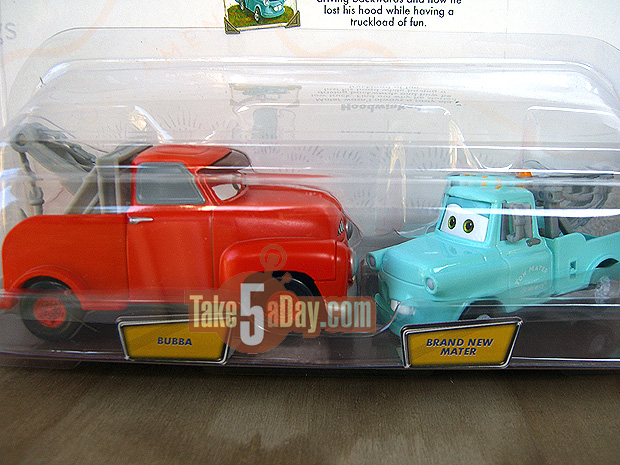 This is the first 2-pack of the multi-pack Storytellers.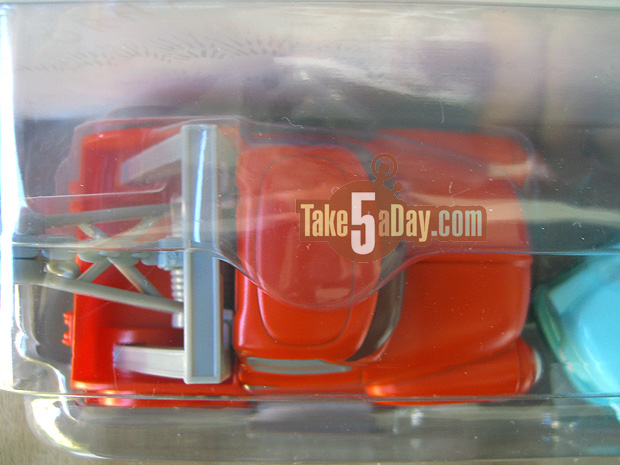 Bubba is big.
And you can tell from the proto which part of him is metal and which is plastic.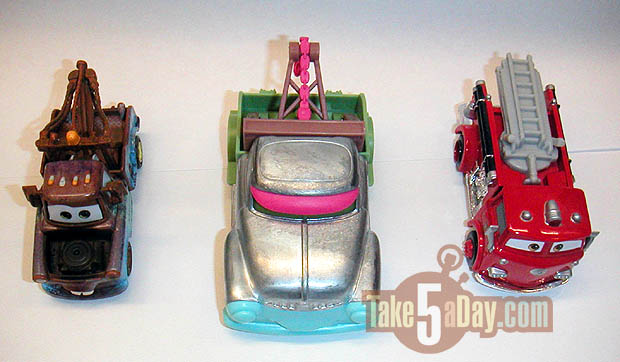 And real life Bubba …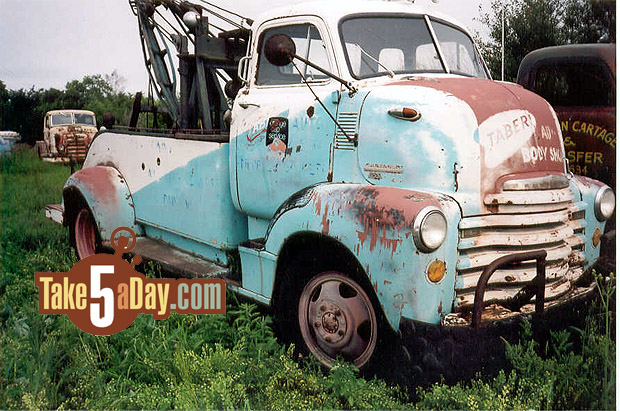 Appearing with the new Bubba multi-pack are the Showgirls – aka: Showstoppers.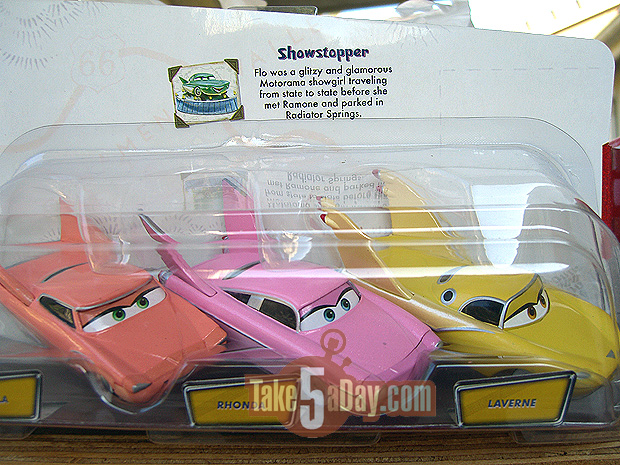 And top view …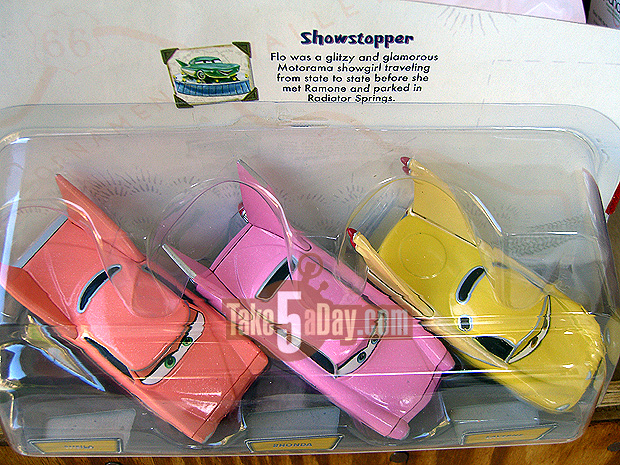 And the cousins are the remaining multi-pack.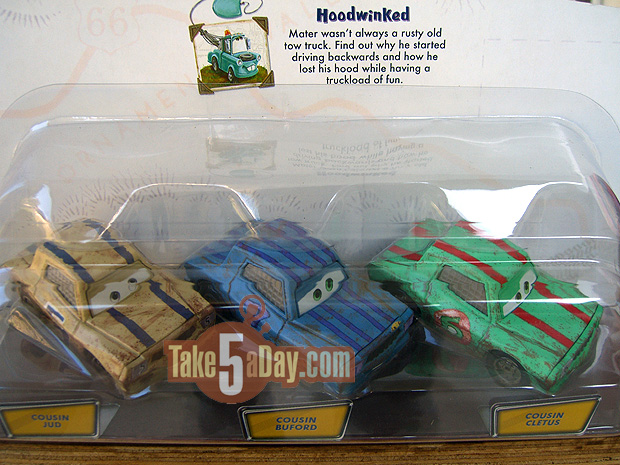 And top view …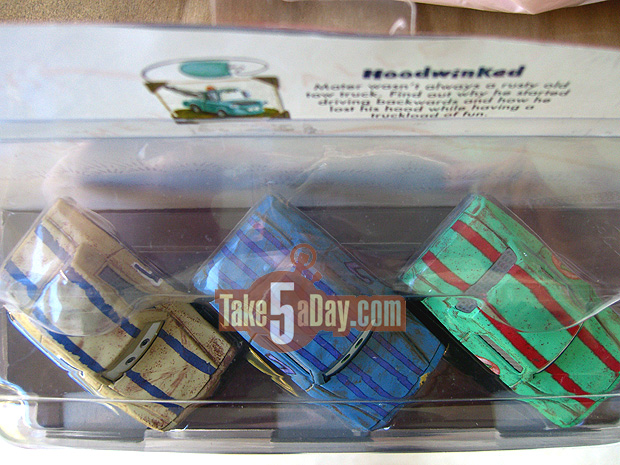 Thanks again for the great pics, "Tony S."
Target has all three sets listed online at Target.com but they still show as "unavailable." maybe next week they will get to warehouse?
Yes, Target only.
The hardcover bargain book is only $6.40 at Amazon.com.
Or if you prefer the hardcover without the bargain book indicator (cut mark or black marks) – the regular hardcover is priced at $10.87.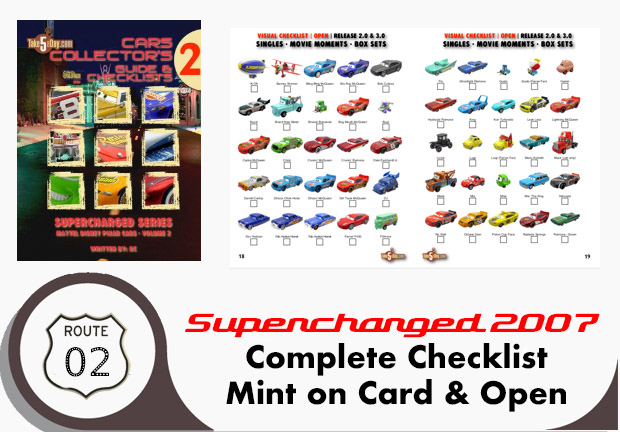 metroxing

26 November 2009

Mattel Disney Pixar CARS, Retail


31 Comments