Home
»
Toys
What Zhu Zhu Shortage? They Breed Like …
I started with two, turned my back and …
What am I gonna do with all these hamsters?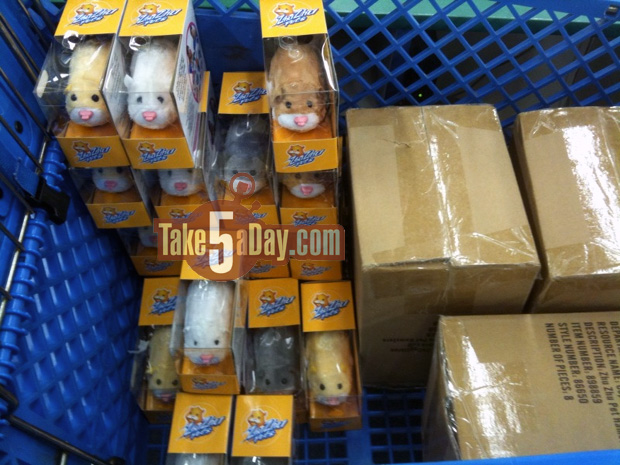 Don't worry. I've hidden them all over the store like a good eBayer.  🙂
I've selected the least trafficked aisles at TRU … the Latin Video Game Section, the Granite Slab-Carve-Own-Toys Section and the Speed Racer Diecast Section … so look there first.
I am of course, KIDDING! Photo courtesy of "Santa's Little Helper," and no, they were not allowed to buy 60 of them and no, "SLH" does not live near me so I cannot drive 1,100 miles (give or take 16,000 miles) to buy them for you.
They are cute but too small. When they come up with a life size one I can drive around like my other truck … I am THERE!
The hamsters are out there. Shop hardy, fool hardy and look in all the aisles of TRU and behind large boxes of items that are suspicious (Hey look! There's a SAW Board Game!) … you never know 🙂