Home
»
Mattel Disney Pixar CARS
Mattel Disney Pixar Diecast CARS: Don't Blow A Gask-It's!
The France promo of Gask-Its was a bear and a pain. You could only order one to an address and it seems after a couple months, they ran out of Gask-its and replaced it with Faux Wheel Drive … but if you got the official Gask-its from France, it looked like this and its official baggie …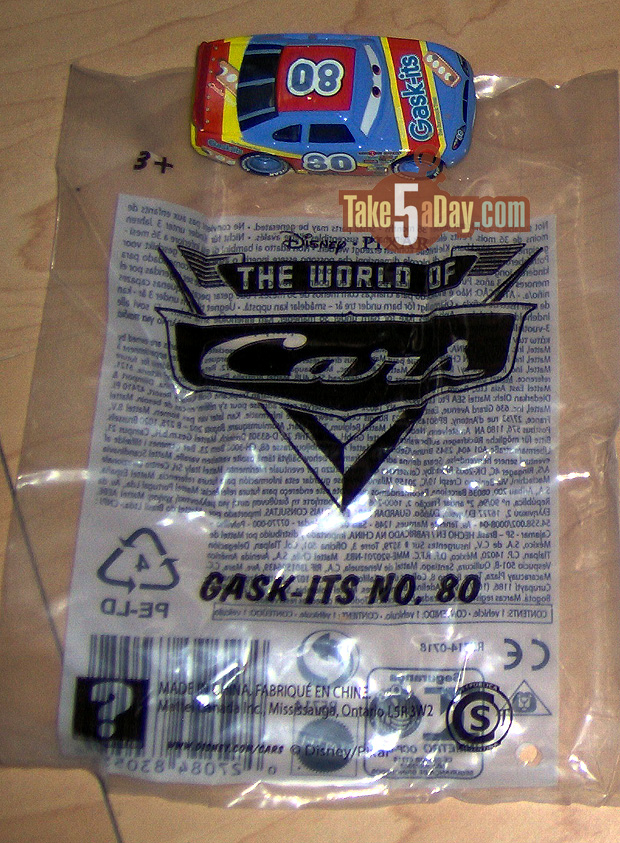 "Albert Hinkey" was kind enough to send us photos of his Gask-Its that just arrived … (from Hong Kong – is that the Italian Riviera?)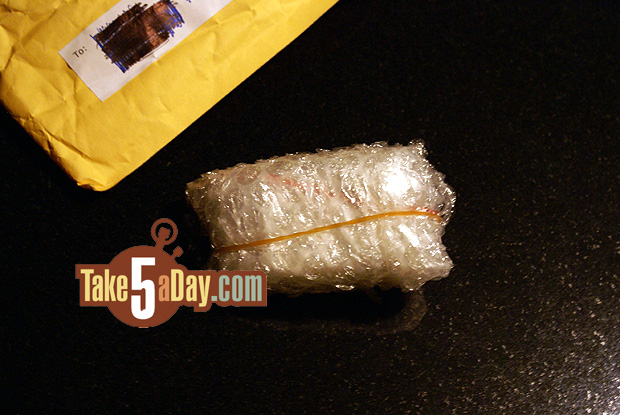 Manahah isss henisgttt bubbbleloooos raaattssssppp …
What? I can't hear you?
Did you say, "Yes, Albert, it's a bit hinckey?"
Yes, you are correct, sir.
So, it's not the official bag …
Back looks nice …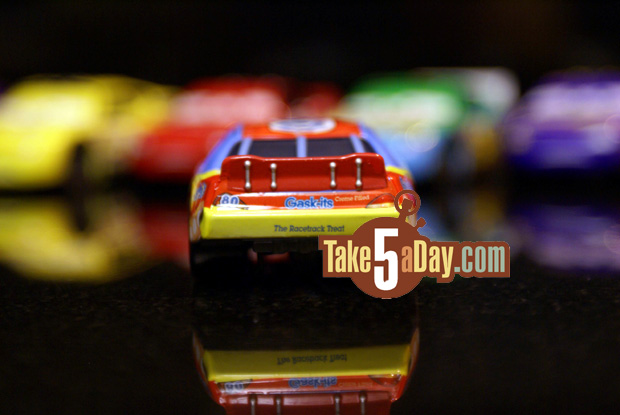 Front looks solid.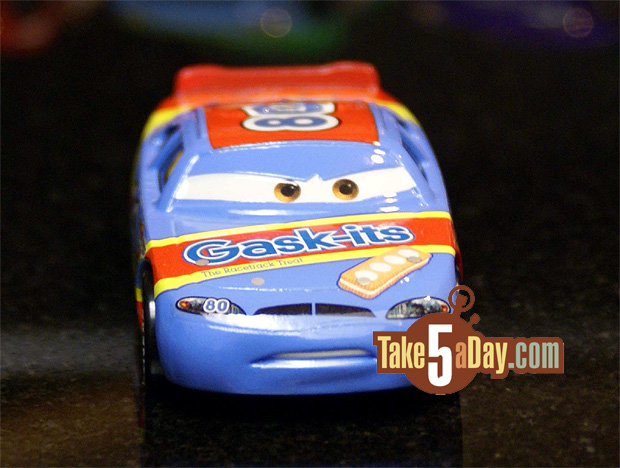 Hey, you've seen one Creme Biscuit treat, you've seen and tasted them all, right?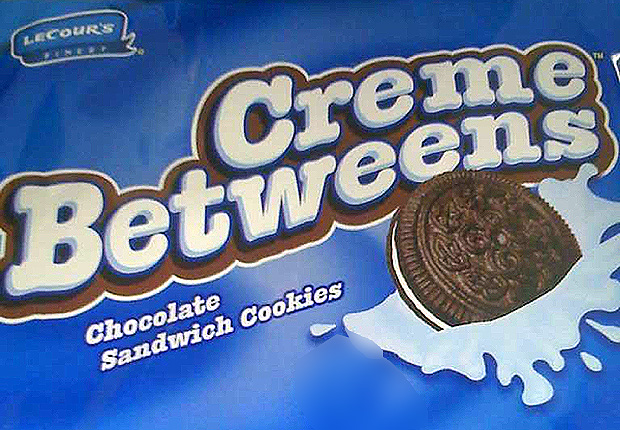 The Side looks fine …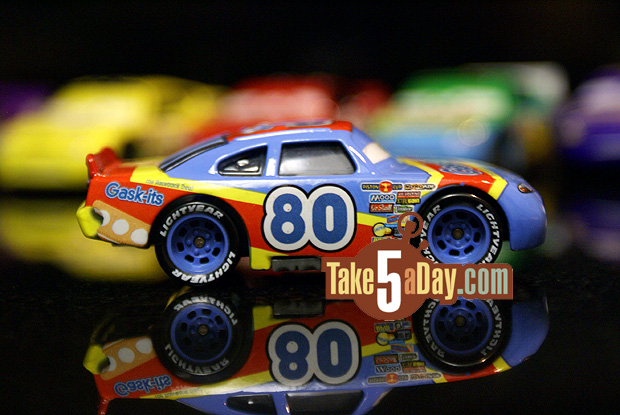 And yes, that bumper yellow does strangely trail off into black – it's on the original MSOS version also …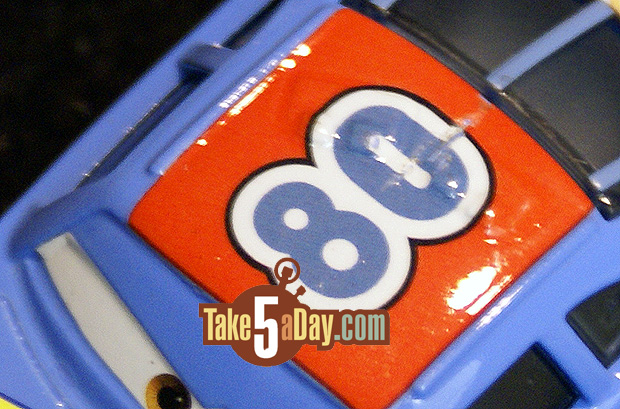 Okay, you generally do not get one with a big gash on the roof but you get too close to Chick Hicks, he's liable to clunk you on your roofline.
(Is that a CHASE – Chick Hicks with a metal pipe that reads Gooloolly?)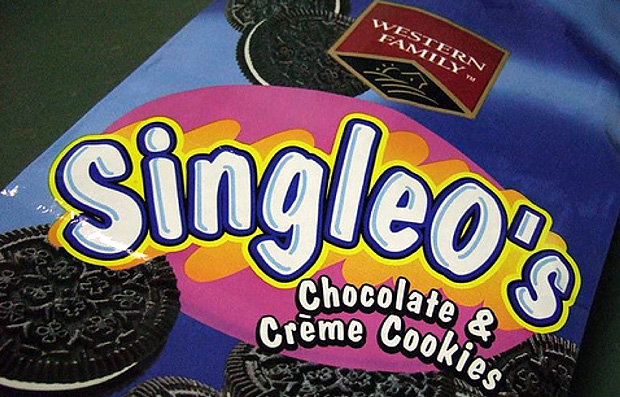 At least it's Gask-Its and not Single-O's … the cookie to have when you're dining alone 🙂
You know their slogan – "When you're sad and lonely, eat the whole bag!"™
The date code of the French promo Gask-Its I have is 0619EA.
"Albert Hinkey" says his reads 0729EA or made about 2 weeks later?
Anyone have a verified French promo one (with baggie) that does not read 0619EA? 10 days is not much of a wide swing in production of these so "Albert's" could have been made during the same run – just got rejected for being too obviously flawed BUT as others have said to me, they did not exactly do a Sigma 6 on these – people have been complaining the official ones with baggies have production anomalies.
So, let me know what you have as a production code and we can determine if that's an indicator – do they all have production date codes of 0619EA with the official baggie or is there a date range – making IDing leftovers more difficult? Thanks.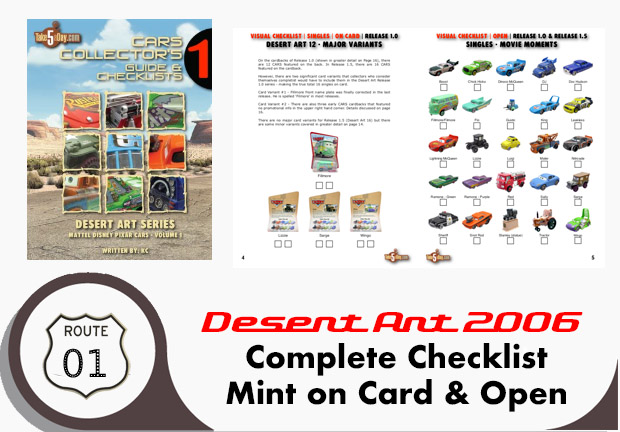 metroxing

20 November 2009

Mattel Disney Pixar CARS


31 Comments