Home
»
Mattel Disney Pixar CARS
,
TV
Mattel Disney Pixar Diecast CARS: Mater Tall Tales 2.0
Mater Tall Tales Update.
New 'Mater Unidentified Flying Mater" short will air the Disney XD Channel on November 25, 2009.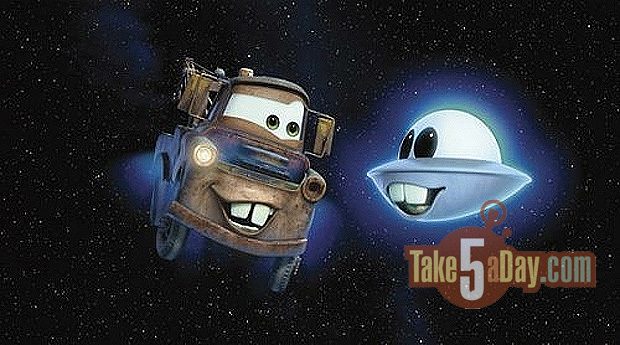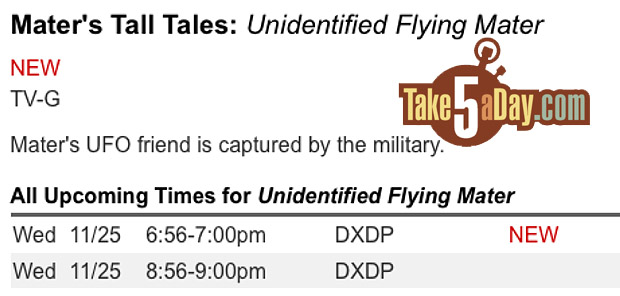 This is the Pacific West Coast listing so check your listing to be certain as the actual time might be different – so while the listing says your cable-sat provider is on the West Coast feed for the DisneyXD channel, you probably want to check in at 3 hours before or at 3:56 PM to double check …
"Unidentified Flying Mater"
Mater meets a cute little bucktoothed UFO named Mator, takes him out for a night of fun and they quickly become best friends. But when Mator is captured by the military, Mater and Lightning McQueen come to the rescue.
This is the Mater UFO playset … yes, it's a plastic Mater … like the Tractor Tippin' playset, a under $20 simple playset for kids. Might be out in time for Christmas?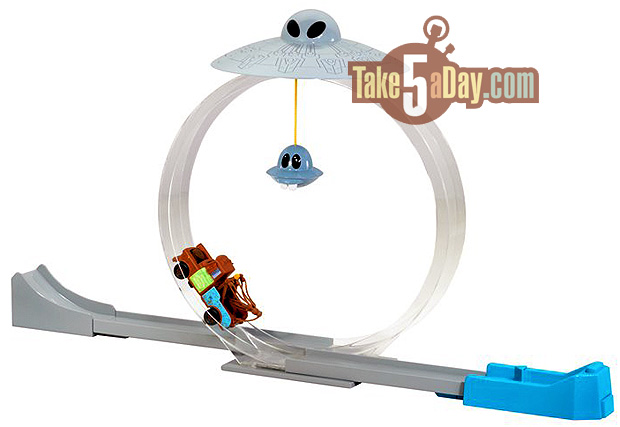 And if you are really ready to place your pre-order for July 2010 … the next Mater Tall Tales book covering the next Tall Tales is already listed … Thanks for the heads up "BMC-Betsy."
The Mater's Tall Tales book is of course, already out … (Amazon link – now part of their Buy 3 Books, Get 1 Free Deal)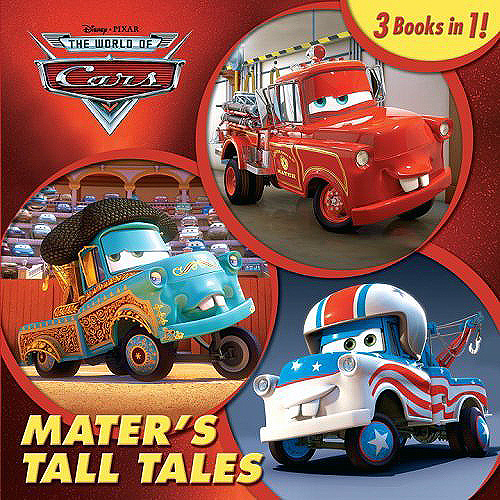 Tokyo Mater missed out in the last book inclusion so it's included in the next one – and yea, July 2010. This is the first look at what Heavy Metal Mater will look like.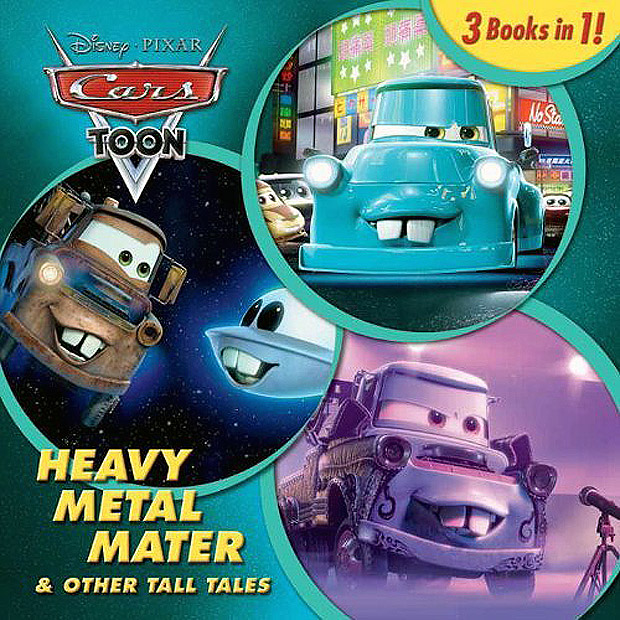 "Monster Truck Mater"
Mater is a professional wrestler who works his way up the ranks from amateur to World Champion Monster Truck Wrestler, wrestling all kinds of characters along the way. When faced with his biggest opponent yet, Mater tags in his "tag team partner," Frightening McMean.
"Heavy Metal Mater"
Mater is a rock star in a heavy metal band. He starts out in a garage band and rises to the top with his hit song, "Dad Gum." Lightning McQueen joins him on stage in the middle of a huge concert and they rock into history.
And yes, there is already a diecast list 🙂   (coming soon).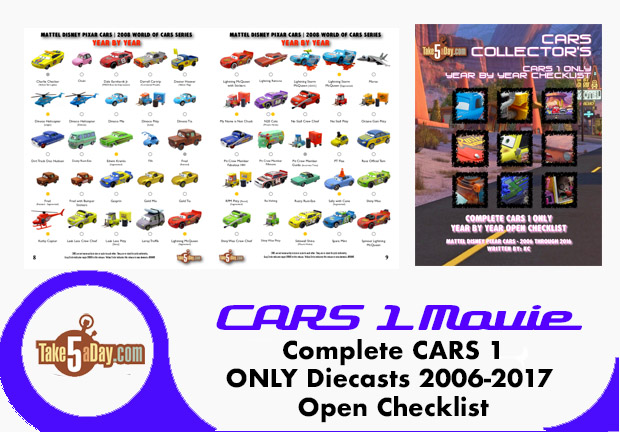 metroxing

14 November 2009

Mattel Disney Pixar CARS, TV


41 Comments