Home
»
Mattel Disney Pixar CARS
,
Retail
Mattel Disney Pixar Diecast CARS: Blu Ray DVD Shipping + Blu Ray Players
Amazon has started shipping the Blu Ray DVD CARS Ultimate pack so it arrives on its release day of Tuesday 11.10.2009.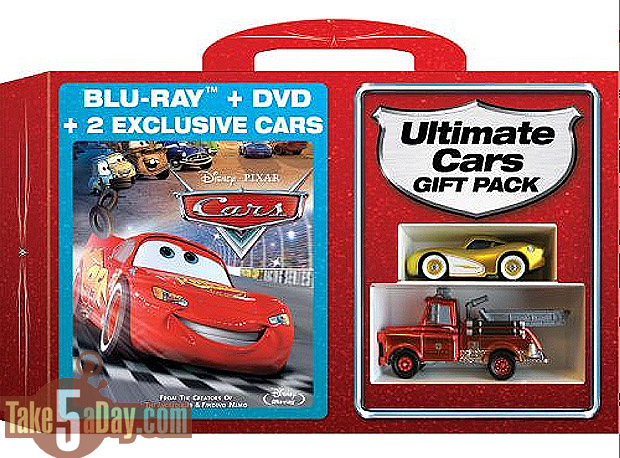 If you did not pre-order, Target is offering it at the lowest price yet – $26.99* on Tuesday morning.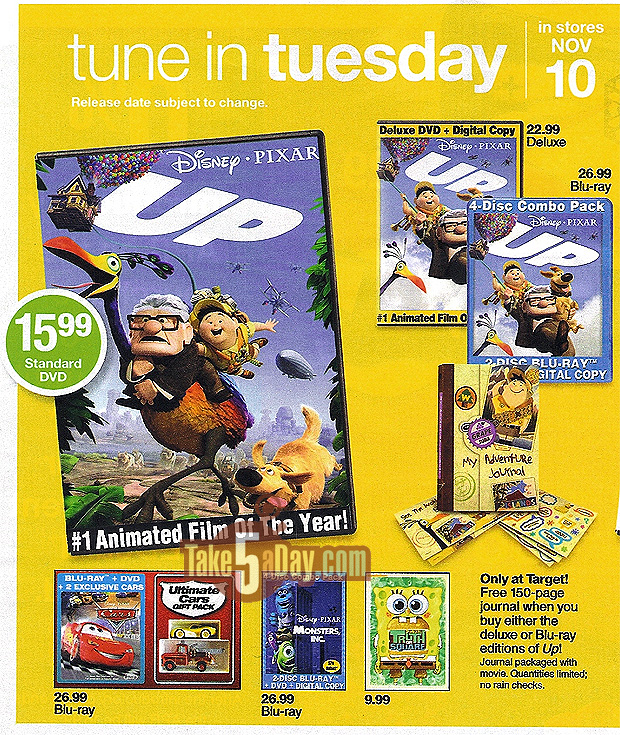 And of course, you can also pick up copies of UP & MONSTERS INC.
* I have not seen a Best Buy or WM ad for next week so they could price match or go lower – stay tuned.
Here is the full page video ad in case there are a few other movies you want.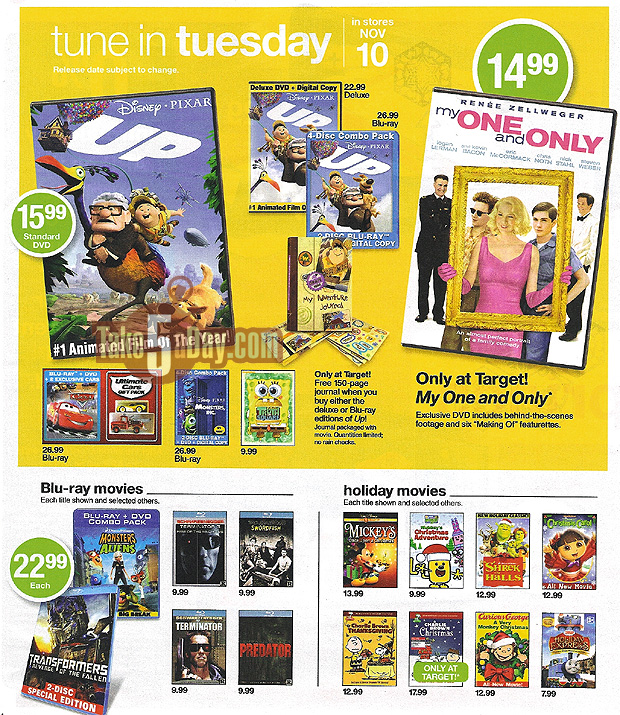 Thanks for the early heads up "Chocolate SB."
THE PLUGS
For some of you who are ready to take the plunge into buying a Blu Ray player, of course, you need a HDTV. And for the maximum picture quality, you'll want to make sure you have an open HDMI port on your TV to receive the best digital audio & video signal from the Blu Ray player. Most TV's have more than one so you are set – if you only have one, look for option B.
A lot of cable & sat boxes have a DVI out which is just as good so you can switch your cable/sat to DVI as hardly any Blu Ray players have a DVI out. And use the HDMI for the Blu Ray player.
But if you don't have a DVI in or out, no biggie, you can send the signal from the Blu Ray player via the component cables (aka: YPbPr + audio). You do lose a skoosh of resolution but still a huge upgrade.
Yea, so much for making things easier, right?
Now to select a Blu Ray player.
Yes, you can always use price as a determining factor in get 'er done and depending on the size of the HDTV, it may not matter much. If your HDTV is under 32″ – yea, any Blu Ray player will be fine – there are some below the $100 range and I'm sure they're fine as long as your needs are not too great and your TV not to too large (aka: mother in law room 🙂  ).
The big difference between the Blu Ray players costing $100 and the ones closer to $200+ are they have either PROFILE 2.0 or BD-LIVE (same thing, different names) that allow you to access the special features on Blu Ray discs that are online and just as important, allow you to upgrade the software on the Blu Ray player.
AND those around $200 or more will often have BUILT IN WIFI so you don't need to be next to your router or have to run a long cable.
So, if you want your Blu Ray player to be ready for 2010 and later, be sure it says PROFILE 2.0 or BD-LIVE in the specs. I believe all 2.0/BD-LIVE Blu Ray players have to have storage capabilities – at under $200, it's a USB (stick) ready connector – so if you see a USB slot – you should be safe it's 2.0 but double check.
Wireless WiFi is another feature worth making sure it's built in.
So, yes, Black Friday is coming and there will be deals but this year, but I do not think a PROFILE 2.0/BD-LIVE Blu Ray player will fall below $150 and certainly not one with wireless wifi.
What other features should you look for in a Blu Ray player? I like Netflix streaming (available on LG, Samsung & some Sony models)… others offer Amazon streaming (Panasonic only I think).
Of course, as you scale up in price, you get better components, & better audio options when you stick with the main name brands.
If you're looking for a high end player at a mid-tier price, check out the Oppo Blu Ray player.

Or if you think you want a Playstation3, it's now even harder not to consider it with its recent price drop. For $299, you get a Sony PS3 AND a Blu Ray player (built in, of course) or if you consider you'll be spending $200 to $250 for a 2.0 Blu Ray player, why not add a PS3 for less than $100?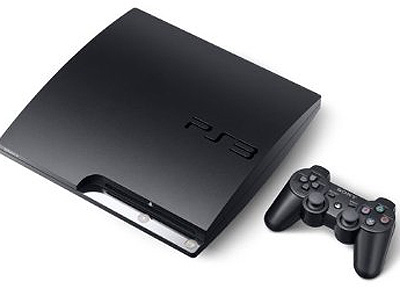 Since it comes with a 120 GB hard drive, you don't need a USB stick. It also has built in WiFi.
Well, technically, you will want to spend $20 for the remote and another controller but it's definitely worth considering.
AND Netflix streaming has been added – accessible now with a free disc and internet access – later down the line, a software upgrade.
(The Xbox 360 & Wii also offer streaming but they do NOT play Blu Ray DVD discs).
Have fun!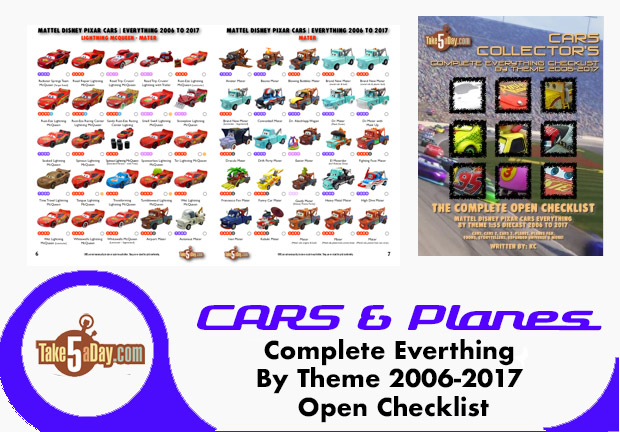 metroxing

6 November 2009

Mattel Disney Pixar CARS, Retail


53 Comments