Home
»
Mattel Disney Pixar CARS
,
Retail
Mattel Disney Pixar Diecast CARS: Toys R Us Big Book 2009 – CARS
The Toys R Us Big Book is out-coming … and it's UUGGGGEEEE!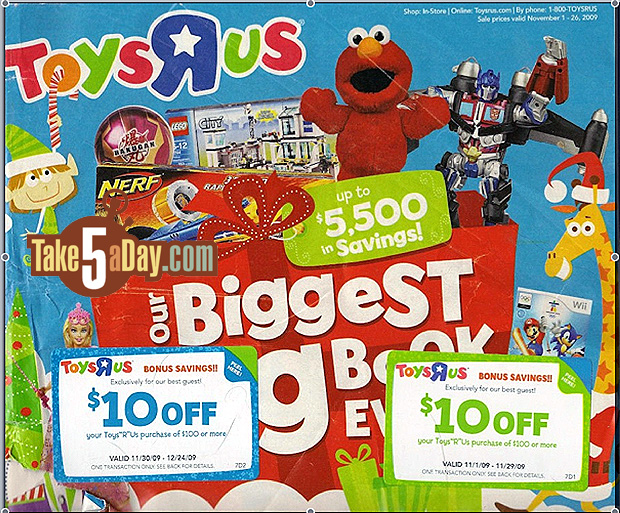 There are two coupons on the front – one for November and one for December – $10 off of $100 purchase …
Plus if you spend $75, you also get a free $10 dollar gift card …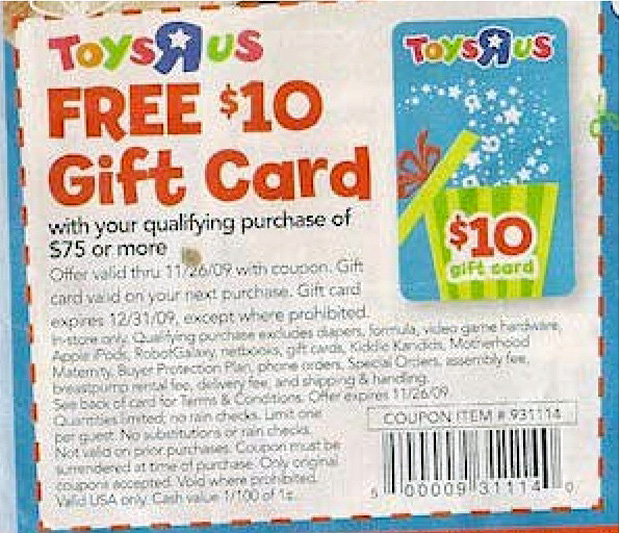 (The "Buyer Protection Plan" does not count towards your $75 minimum … in case you were thinking of getting that for your middle kid 🙂  ).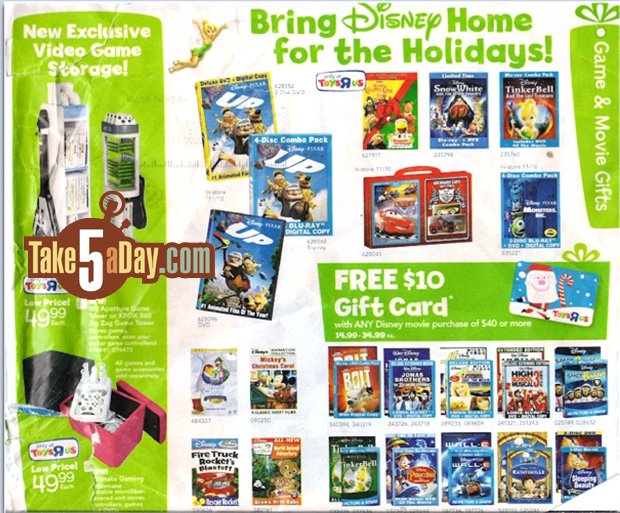 And if you buy $40 worth of Disney DVD's in that "green" group below on the right, you get yet another $10 gift card so plan out your TRU shopping like a military operation – surgical strike into the clerks and minds of a TRU* … let us know how it goes.
Plus with the $1 lunch at Boston Market, you aren't spending money, you're saving money!
*um, not literally but you knew that, right?
So, the CARS DVD Ultimate Set is listed at $44.99 but does not seem to be part of the $10 gift card offer …
Oh yeah, there are also CARS items on sale – thanks for the heads up, SlicePie …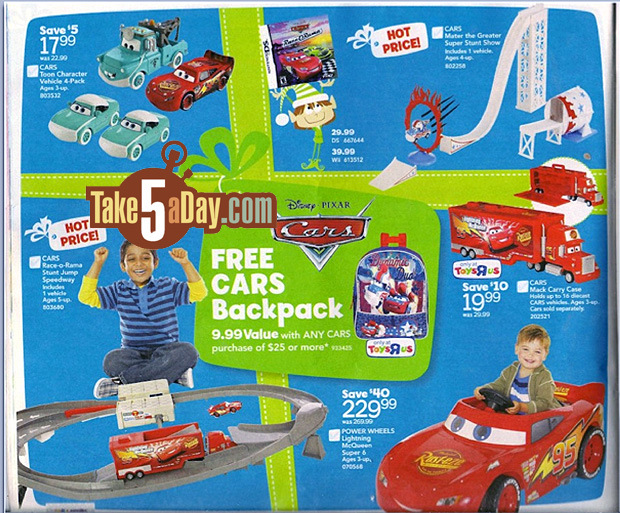 Mater Tall Tales 4-packs are $17.99, the video games, a couple playsets are on sale … AND you get a cool looking Mater Tall Tales Car Toons backpack FREE with $25 dollar purchase so dig up the vault in the back yard – time to go shopping!
** Presuming the asterisk on the $25 offer means it only applies to CARS toys items and not the other 7,000 CARS items like candles, toothbrushes or portable generators.
Also note, the Big Book available at the stores will not include the two two coupon on the front page – it has to be one you get in the mail.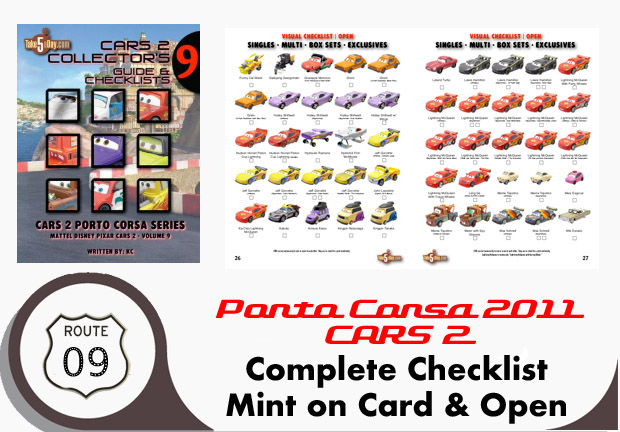 metroxing

28 October 2009

Mattel Disney Pixar CARS, Retail


33 Comments