Home
»
Mattel Disney Pixar CARS
,
Retail
Mattel Disney Pixar Diecast CARS: Christmas CARS & Target DPCI
Yes, the Christmas reset is coming – Sunday 11.1.2009 so you can start calling and seeing if these have arrived yet …
BUT keep in mind, just because the reset is 11.1.2009 does not mean it will all go out on that day – Target "resets" are more like a casual get-together, all very casual, no pressure just like their stores – hey I'll just hang out in the stockroom, if there's enough of us to go out, we'll go out … or if you ask, we'll head on out … but, whatever …

Reindeer Mater is only available in the Box Set.
Your Target may also be pegging them in the seasonal section so don't just look in toys, look around the holiday section but either punch in the DPCI number or ask a clerk with the DPCI numbers.
There is a faint rumor they may show up elsewhere but for now, they only seem to be available at Target. Steven HB found them at the Disney Store in UK so will the Disney Store US be getting some? ??? Shop.Mattel.com?  ??? You be our eyes & ears. Let us know.
Happy collecting!
Mater Saves Christmas – The Book is available on Amazon.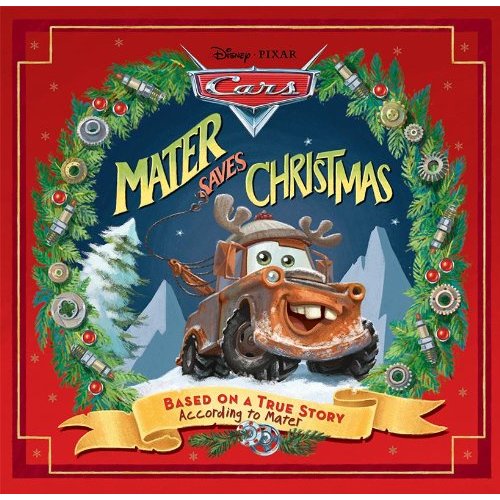 Older post with shots of other Christmas CARS we might get next year …



metroxing

28 October 2009

Mattel Disney Pixar CARS, Retail


113 Comments