Home
»
Mattel Disney Pixar CARS
CARS Cares: Kids for Kids
CARS Cares is launching a Kids for Kids CARS Program called, "Little Lugnuts."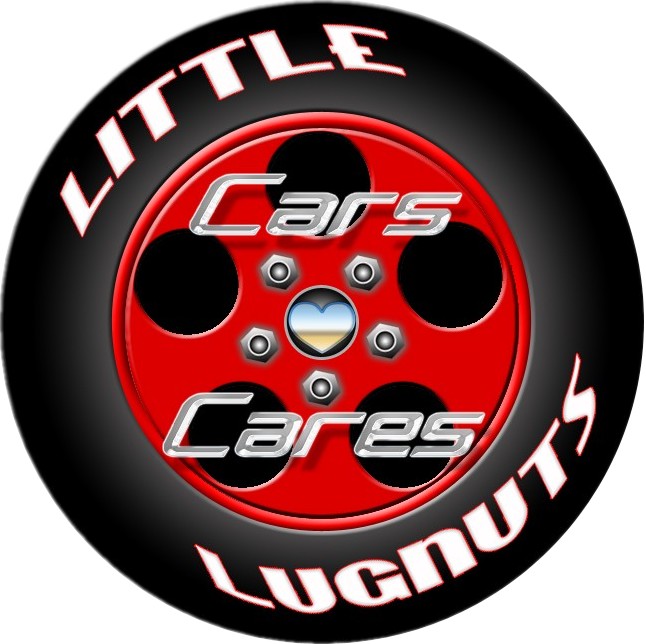 "Little Lugnuts is a program designed to teach children about the power of giving to others, and to show them how they can do little things to cheer up others!"
The membership kit will include lots of Little Lugnut goodies, like a membership "ticket", certificate, coloring book, logo patch, as well as some other very important things.
The most im
portant thing in the kit will be a strip of 10 "Tread Tracker" stickers.  These stickers have each childs unique membership number on them.  To use them, simply select new in package Cars items to donate to Cars Cares, and place one of the Tread Tracker stickers on each item you and your child wish to donate, and send them to Cars Cares like any other donation.
When Cars Cares recieves the donation an email will be sent to the registered email address provided, stating that the donated items were recieved by Cars Cares.  Then, these special items will be used in care packages sent out to other children in need.
Each care package with the special items in them will have a letter explaining the Tread Tracker stickers, and asking the recipient to email Cars Cares and tell us the number on the sticker, and any other information they wish to share, such as thier name, where they live, age, what item(s) they got, and  maybe a little bit about themselves.
This email will be forwarded by Cars Cares to the Little Lugnut member that originally donated the item!  That way, each child can see where the items they donated have gone, and who they have helped.  They can see that just because they donate an item, it doesn't disappear, it goes to help a child in need of a smile!
This program is a unique opportunity to become involved in helping others, while teaching your child or children very important lessons about how small things can make such a big difference for others.  It can be a tool for you to open up a whole new world to your child, and show them that it is easy to make a difference.
Moms, Dads, Grandparents, Aunts, Uncles, or any other responsible adults can sign up children ages 3 and up for this program… so don't wait and join now!
You can check out the CARS CARES Lil' Lugnut Program HERE.


metroxing

23 August 2009

Mattel Disney Pixar CARS


12 Comments