Home
»
Mattel Disney Pixar CARS
,
Toys
Mattel Disney Pixar Diecast CARS: Mater Tall Tales 4-Pack On the Shores & In the Backyard
Well, they are in "Dan's" backyard but they can be in your backyard soon …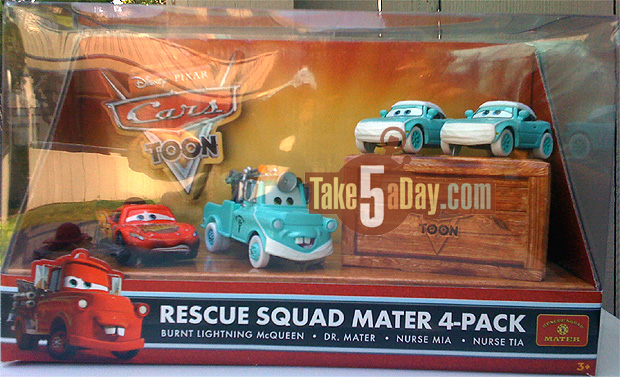 Both are in the first carton of Mater Tall Tales 4-packs …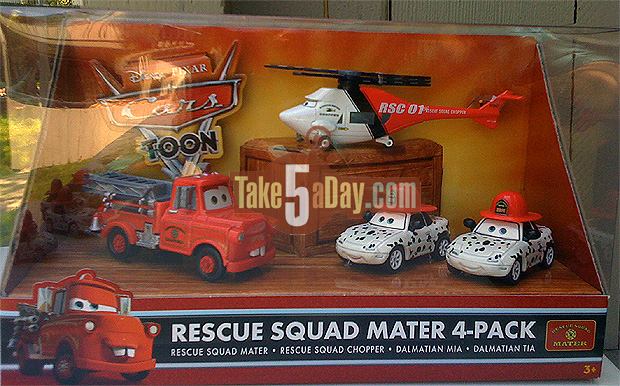 4-pack comparisons?

Rescue Squad Mater? – DIFFERENT. See updated post here.
Rescue Squad Helicopter – same as Megasize Rescue Squad Helicopter.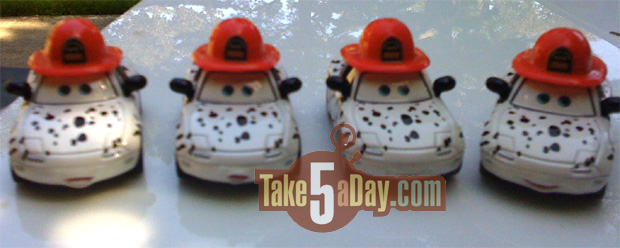 Mia & Tia compared to Mia & Tia from SDCC?
DIFFERENT.
SDCC Mia & Tia on left. Much more luminescent paint – and maybe 2-3 more coats of paint. Mouth has painted tongue and rubber tires.
Rescue Squad Box Mia & Tia – not as luminescent, still nice – less pronounced paint in mouth area.
So, you know what's coming next – collect 'em all. 🙂
As for the other box set …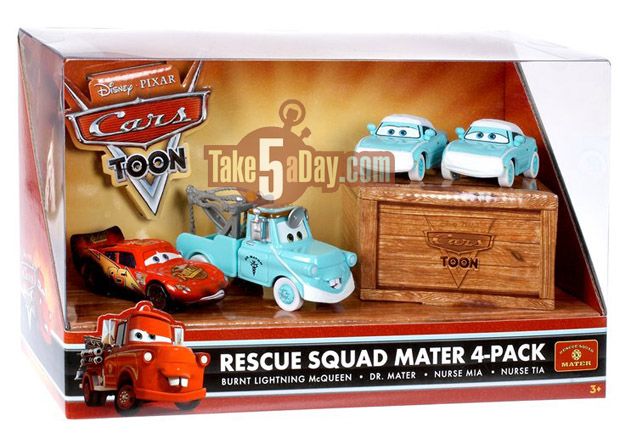 As of now, there is NO other Doc Mater release other than this one with the mask down.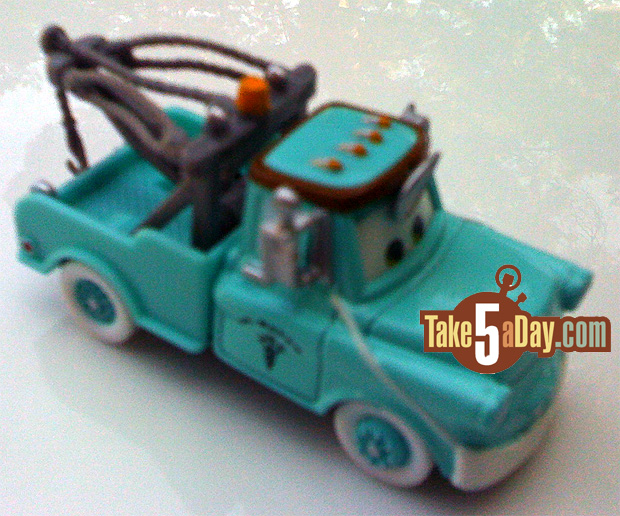 That could change later down the line …
This box set contains the only way to obtain Doc Mater & Nurse Mia & Tia … They will NOT be released as megasize or singles.*
* This could change around Christmas time with some new configurations as of yet unannounced but for now …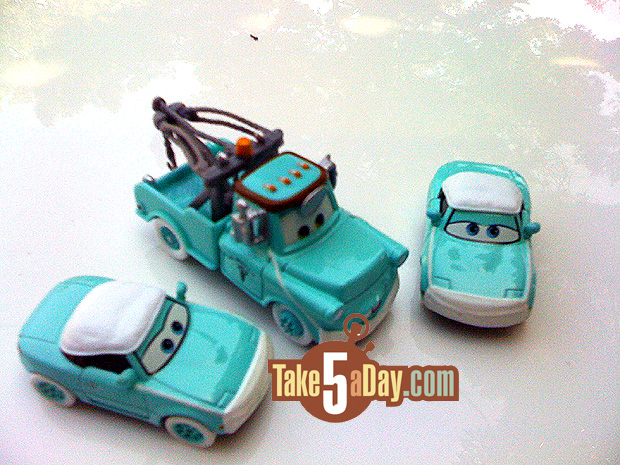 Burnt Lightning McQueen will be available as a single …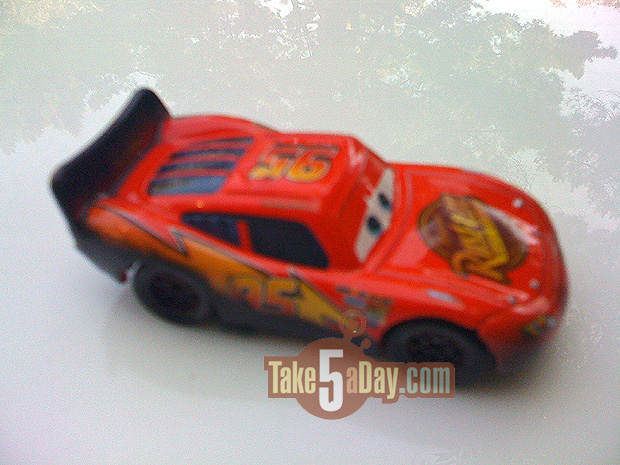 Until the single version comes out, we cannot be certain that the Box Set Burnt Lightning McQueen is the same as single Burnt Lightning McQueen but my feeling is that any deviation we have seen from the prototype to prototype is just a natural variation in production of re-producing the "burned" effect … and there is only one version but hopefully we'll get an answer soon.
Meanwhile, collect 'em all to be safe 🙂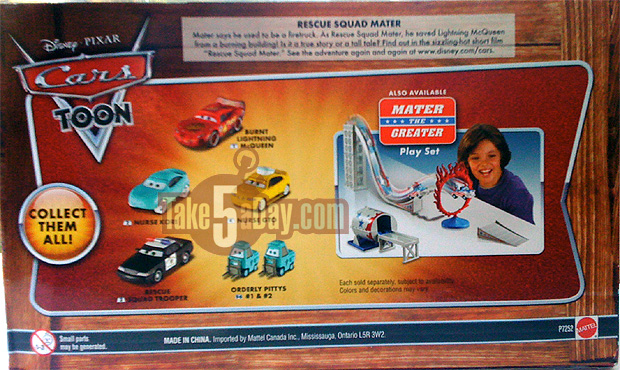 These are leaving the warehouses and should arrive at retailers and resellers by next week.
Thanks for the pics, "Dan."
Mater Tall Tales – Rescue Squad Mater singles info is HERE.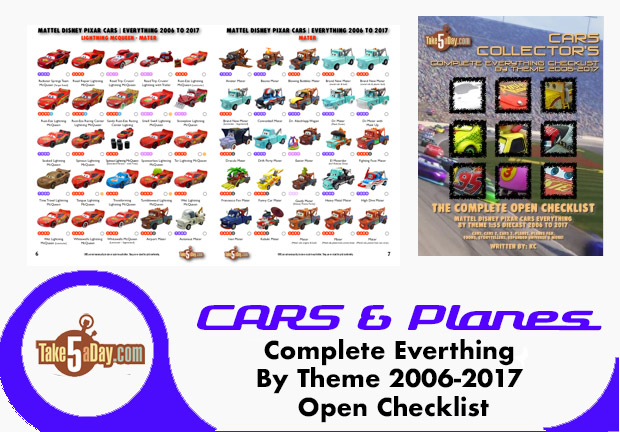 metroxing

16 August 2009

Mattel Disney Pixar CARS, Toys


43 Comments